Covid walks, societal change, and rethinking public spaces
Edited on
10 February 2022
Take a stroll through the solutions URBACT towns and cities are finding to ensure shared spaces meet citizens' evolving needs.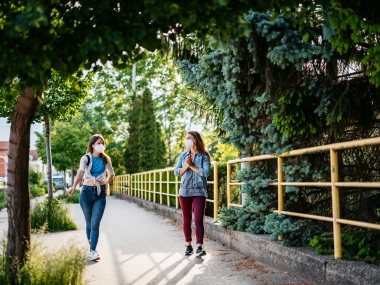 The Covid-19 pandemic has created temporary but also permanent societal changes. How can cities manage these changes and remain resilient? Lilian Krischer, National URBACT Point for Germany and Austria, explores how increased strolling in pandemic times has influenced public space, and how four URBACT networks are working together with citizens to adapt and ensure public spaces meet our needs.
Strolling in times of the pandemic creates space for fleeting encounters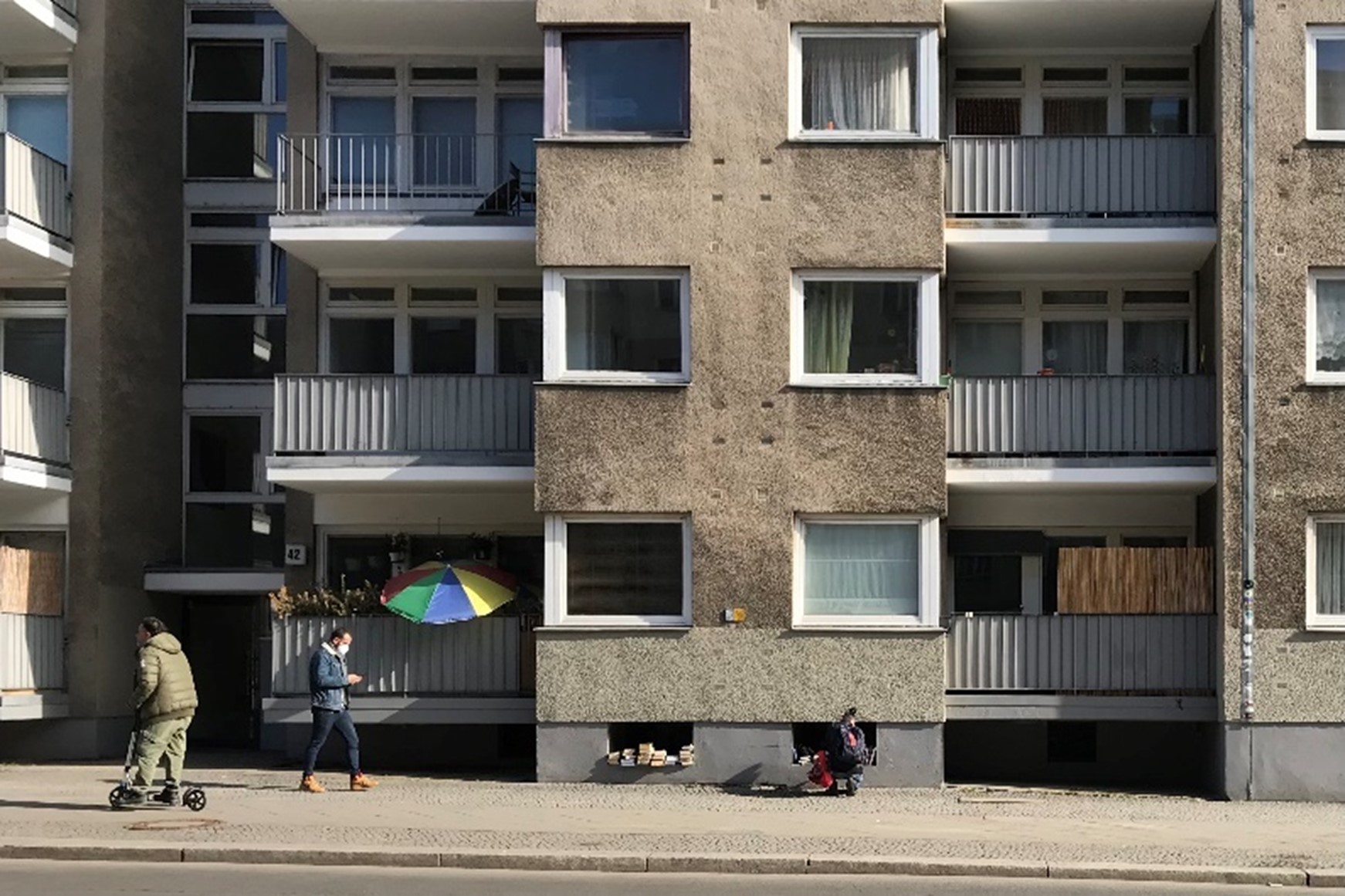 Urban everyday life in times of the pandemic © Lilian Krischer
For urban sociology as well as urban planning, it is clear that people's practices determine public space. So far, much focus has been on people's "quality of stay" in these spaces. But movement, such as strolling, is also relevant: and this became very clear during the pandemic.
After strict Covid-19 lockdown rules prohibited many leisure activities, and even – temporarily – stopping in public spaces, many people discovered the benefits of strolling as a rare window to urban life. It was not only an opportunity to meet people at a distance, thus reducing risks of infection. It was also a way to see unknown people in the city – and to be seen oneself! Closely related to this was a new awareness of other people. In Germany, in order to keep the required distance of one and a half metres, even on narrow streets, people deliberately dodged each other. These moments of interaction, through eye contact, turned public space into a space of fleeting encounters. It is this kind of societal change that cities must respond to in order to remain resilient and attractive for their people.
New hybrid forms of urban interaction
What is interesting here is that this type of urban interaction in public space does not fit into classical categories. It sits somewhere between face-to-face encounters where people stop still in order to enter into dialogue with each other, and indifference and anonymity where people walk past each other, ignoring each other. For many, the possibility of these fleeting encounters based on an attentiveness to others was an important reason for strolling during Covid. This new form of urban behaviour should be taken into account in the future planning of public space.
URBACT networks helping design public space according to people's needs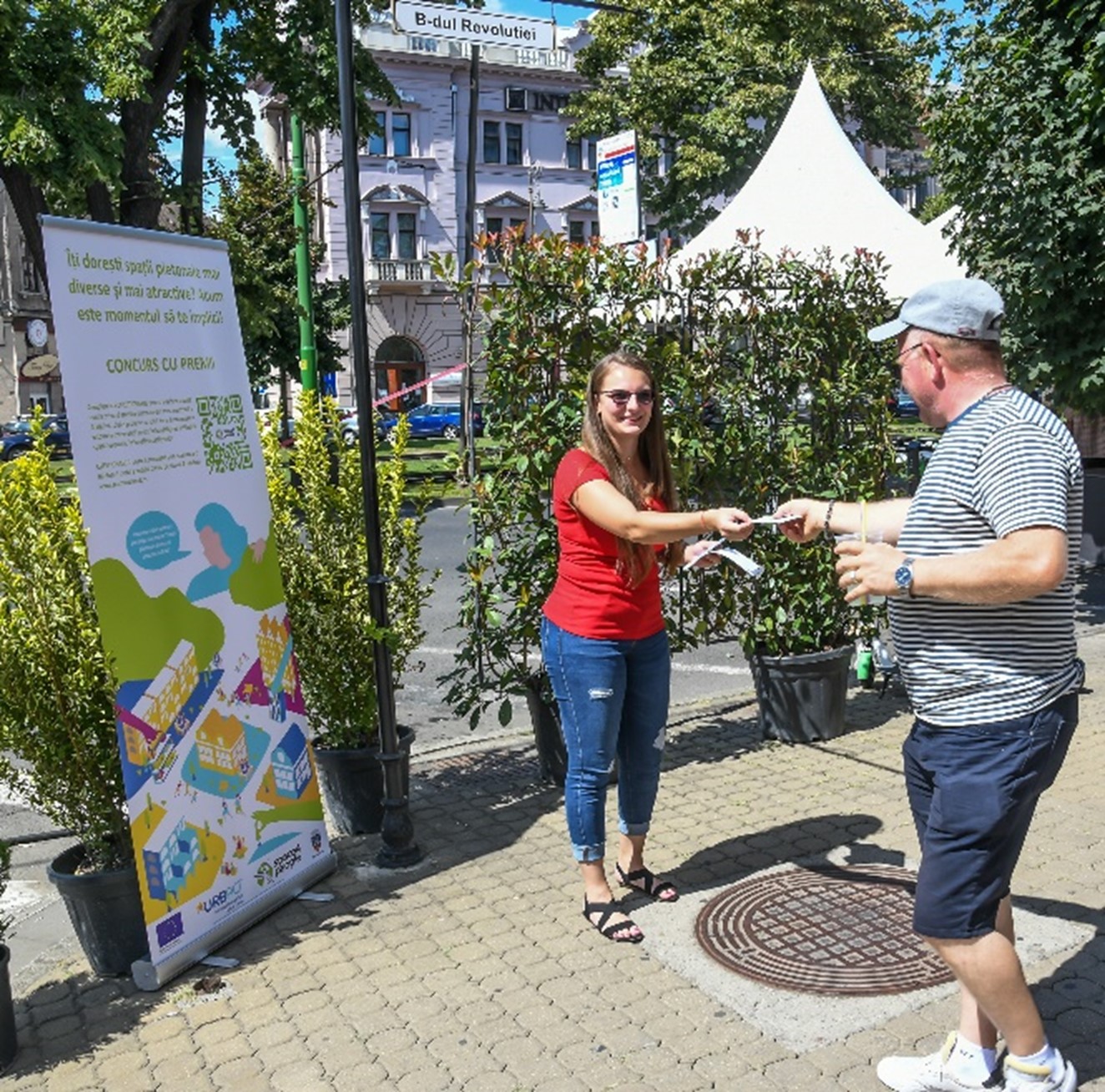 Arad in Romania shows how important it is to ask citizens about their needs © Space4People / URBACT
In order to make a city resilient, these societal changes must be perceived and addressed. If cities want to react quickly to societal changes and to adopt urban governance according to the citizens' needs, they have to watch and listen closely and engage with diverse local interests.
This is where URBACT, its method and its networks come in. Cities in the Action Planning Network Space4People, for example, have set themselves the task of designing attractive public spaces for diverse user groups by focusing on walkability, quality of stay, mix of functions and interchanges, and parking management. The cities of Arad in Romania and Guía de Isora in Spain have shown how important it is to ask citizens about their needs. It became clear in Arad, for example, that citizens want a continuous pedestrian zone in their city centre, while in Guía de Isora they would like more cycle paths and recreational spaces for young people. Being flexible and trying out new ideas also proved successful.
Network partner Saint-Germain-en-Laye in France tried expanding its pedestrian zone in Covid-19 times, providing safe outdoor space to move around, and helping reach pedestrianisation objectives faster. Furthermore, they redesigned the public space with flowerpots, bicycle stands and more space for gastronomy. Surveys showed the approach was successful in regaining people's trust in public space.

In order to build on their experiences of these practices, Space4People, together with the URBACT networks RiConnect and Thriving Streets, launched the exchange platform #WalkandRollCities on the topics of mobility and public space.
Identifying current social processes for demand-oriented design of public space
Another URBACT network that shows how important it is to observe the dynamics of public space and then adapt it to the needs of the people is Genderedlandscape. This Action Planning Network seeks to create an understanding of the city as a place where gendered power structures are always present, and develop locally contextualised tools and approaches to promote gender equality in urban policies, planning, and services.
They demonstrate this approach using the Place du Panthéon in Paris, France. From this square, a symbolic inscription is visible on the stonework of the Pantheon, "aux grands hommes, la patrie reconnaissante": "to great men, the grateful nation". The project partners noticed that there were fewer women than men using the space. One reason proposed was that the large area did not offer a real place of retreat – each person was very visible.
With this data coming from close observation, the Genderedlandscape network implemented its measures: Diverse seating options were placed so that people could sit together in different situations. In addition, names of various female artists, but also queer artists and those with different cultural backgrounds, were inscribed on the benches. In this way, women became more involved in the use of the place, as well as in its representation.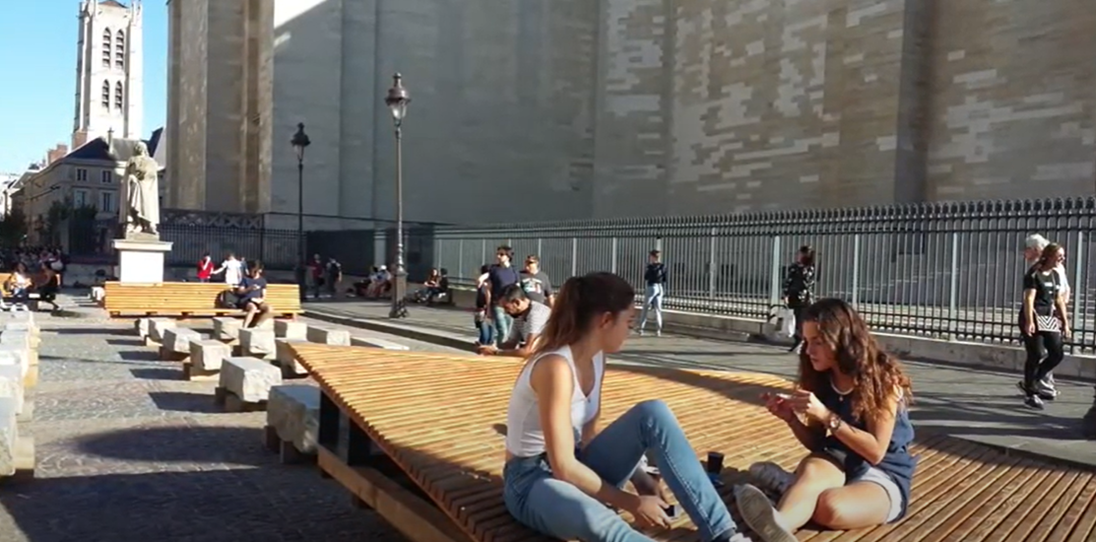 Place du Panthéon in Paris with different seating options © Genderedlandscape / URBACT
Let citizens design public space themselves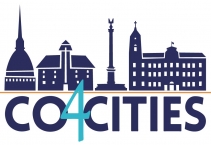 Next to designing public space for the people, it is also important to let them do it themselves. This bottom-up approach is evident in the Urban Innovative Action (UIA) and URBACT network CO4CITIES. It promotes the co-management of urban commons by the municipality and citizens' organisations. Talking about urban commons, the city is understood as a platform that can be used and improved by citizens from all backgrounds and social statuses.
This urban commons approach can be purposeful in the design of public space, as it is the people who use the public space who understand what the places – and they themselves – need. For this, it is important that a change of mentality takes place, both in municipalities and in non-profit organisations. Cities can benefit when public administrations give up their authoritarian role, allowing citizens more freedom, and the third sector learns to take more decisions for itself.
One city that is starting to apply this approach in the context of public space is CO4CITIES partner Budapest, Hungary. The city authorities cooperate with civil society organisations and residents to discuss current priorities in the renewal of public space, and future approaches to co-management and co-creation.
Designing public spaces that adapt to change
The URBACT Playful Paradigm network is a good example of cities reacting to global challenges including those that emerged during Covid-19. In this network, gamification is used as an innovative concept to promote not only urban spaces, but also social inclusion, healthy lifestyles, energy awareness, intergenerational and cultural mediation, place-making and economic prosperity.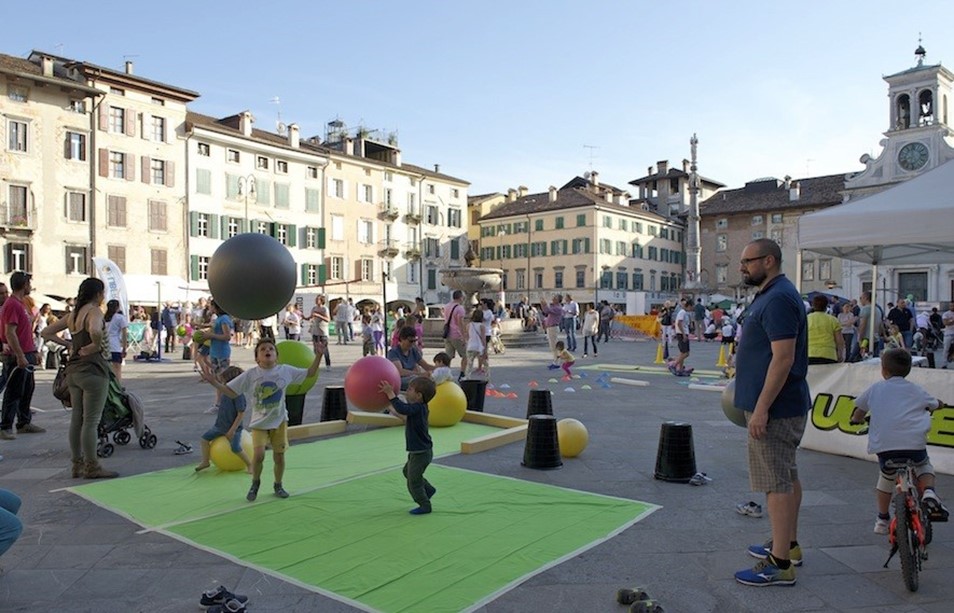 People playing in Udine, Italy © Playful Paradigm / URBACT
Partners in the first Playful Paradigm network, in 2018-2020, found that people need colourful, green, safe and comfortable public spaces that are free and open for children, young people and adults to play. These lessons learnt, and the consequences of Covid-19, led to a new edition of Playful Paradigm. The new project uses playful methods to look particularly at gender issues, intergenerational approaches, older people or people with chronic diseases, and adolescents, to re-think urban spaces and address specific health challenges, such as the prevention of loneliness and isolation.
One module of the network deals with play for sustainable urban regeneration. The aim is to find out what possibilities games offer for re-thinking urban public spaces. In doing so, it builds on the experience of its first edition with the Ludobus initiative and the Playmaking project. The Ludobus is a bus in Udine, Italy, where residents can borrow games to play outdoors. The bus drives to different public places, according to demand.
The Playmaking project in Udine and in Cork, Ireland, was about testing play as a method of placemaking. During the pandemic, when public space was already perceived in a new way, cities tested a playful festival and pop-up play events on streets closed for traffic. The response was overwhelmingly positive, and people were happy to use the street for play. These practices help to transform the pandemic's fleeting encounters into a more classical understanding of public space, a connectedness or "positive proximity" as URBACT Lead Expert Wessel Badenhorst calls it with reference to the author Dar Williams.
Resilient public spaces and strolling in them beyond the pandemic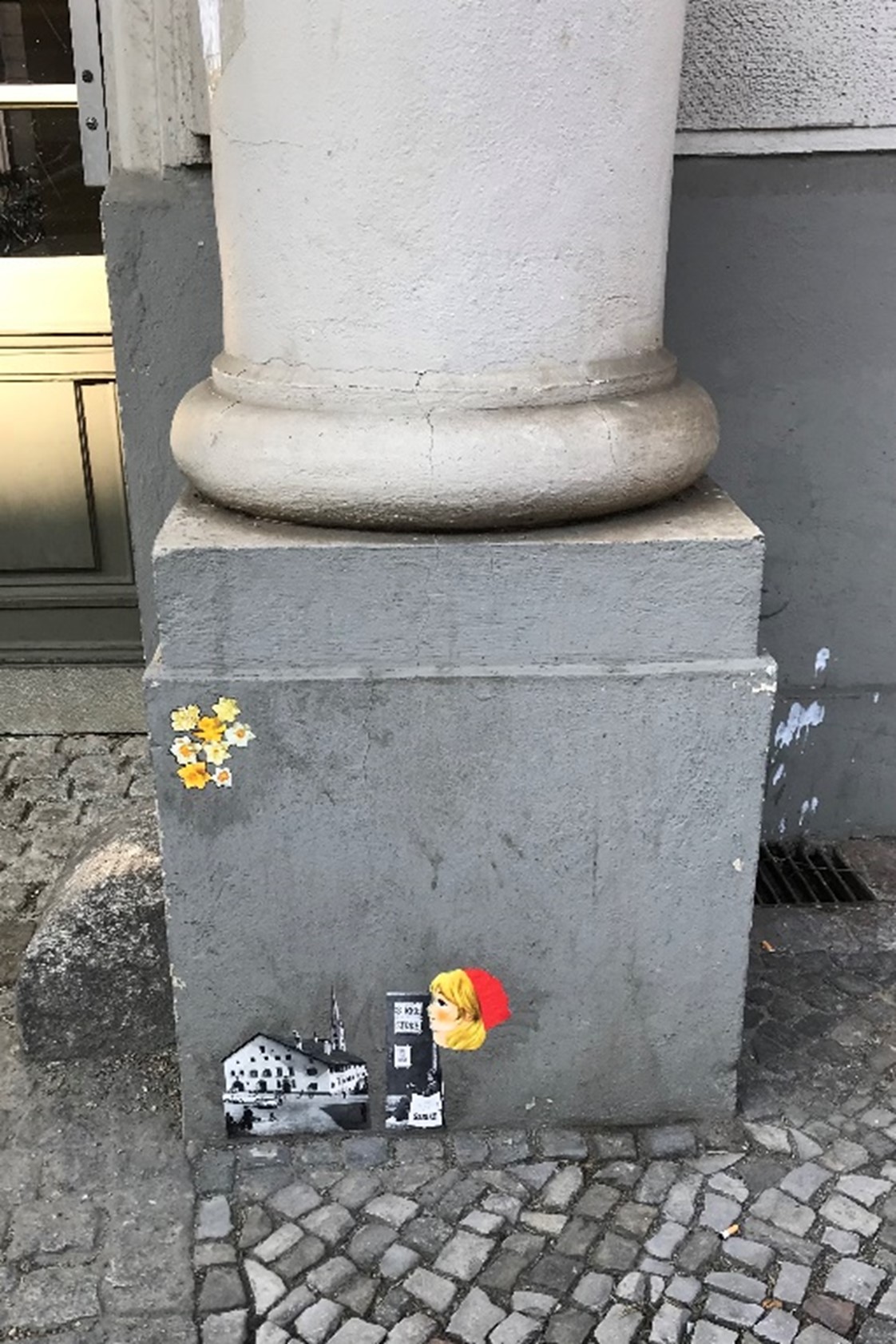 Discovering small details of the city while strolling © Lilian Krischer
It has become clear that a city and its public spaces are only resilient if they adapt to new societal behaviour and structures, such as increased strolling during a pandemic. The URBACT networks presented above address this challenge accordingly and all engage in improving public spaces together with the people. They identify social dynamics and adapt to the needs of the people, to change or even let the people themselves adapt their urban spaces.
But what about beyond the pandemic?  Cities will still need public spaces for walking. To create more space for pedestrians, temporary street closures offer the opportunity to explore street spaces that are otherwise occupied by traffic. But, as many URBACT cities have discovered, there should also be more permanent spaces for walking. In addition to shopping streets in city and district centres, these walking spaces should be evenly distributed across all neighbourhoods – including 'consumption-free' areas.
Furthermore, the mixed use of the streets is relevant here. People like to walk where they can see people, but also have interesting surroundings to discover. Monofunctional shopping streets are counterproductive for this. A mixture of different uses initiated by the cultural and creative industries, gastronomy, educational institutions, and communities, creates varied, attractive street spaces that also encourage walking.
URBACT and the URBACT method help cities to adapt actively to societal change and create needs-based spaces for, and with, the people who use them. The programme acts as a catalyst by developing processes and tools that decision-makers, city practitioners and citizens can use to help shape new models of local governance. The process of continuous exchange between different European cities and the bottom-up approach are particular success factors on this path.
Further reading
Walk and Roll Cities: a transformation towards people-centred streets: meet the URBACT cities exploring links between mobility and public space to promote sustainable, inclusive, attractive urban areas.
Join URBACT #WalkAndRollCities on LinkedIn to discover more innovative ideas on improving mobility and public spaces in towns and cities across the EU – and meet partners of the URBACT networks Space4People, Thriving Streets, and RiConnect.
Cover photo: ©Lilian Krischer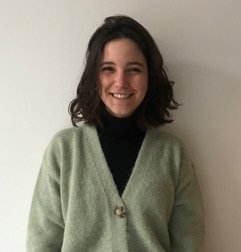 Submitted by Lilian Krischer on