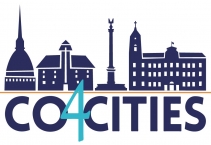 Collaborative Tools for Cities in Urban Regeneration
CO4CITIES is the UIA - URBACT Transfer Mechanism pilot network that transfers the methodological structure of UIA CO-CITY: the Regulation on collaboration between citizens' organizations and the Municipality in the co-management of urban commons; the Pact of collaboration, a legal tool providing for a change of attitude in the public/communities relationship; the essential role of Community Hubs in the process of community empowerment and in the path of building a new collaborative approach between the citizens and the public administration.
Latest activity
Article
In the co-governance model, city officials are facilitating urban initiatives, re-centering citizens at the heart. How does this shift from...
by Laura Socci