According to Eurostat, the population aged 65 and over will almost double in Europe, -from 17% to 30% by 2060. The European population is ageing rapidly, and this is particularly evident in cities. This demographic shift has implications for public spending, services, the labour market and many other areas of public and societal life. Consequently, cities must adapt their policies and deliveries to better integrate the needs of older residents.
Related networks
Playful Paradigm increases the capabilities of cities to answer global challenges including those emerged during covid19. It promotes inclusion,...
This Action Planning Network analyses strategies and projective concepts of cities' design that could contribute to prevent segregation and anti-...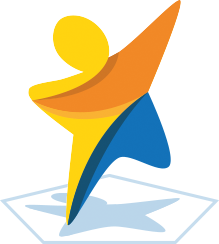 Related Good Practices
| M | T | W | T | F | S | S |
| --- | --- | --- | --- | --- | --- | --- |
| | | | | 1 | 2 | 3 |
| 4 | 5 | 6 | 7 | 8 | 9 | 10 |
| 11 | 12 | 13 | 14 | 15 | 16 | 17 |
| 18 | 19 | 20 | 21 | 22 | 23 | 24 |
| 25 | 26 | 27 | 28 | 29 | 30 | |