Join us as Communication Intern!
Edited on
16 September 2022
URBACT is looking for an intern to support the work of its Capitalisation and Communication team.
The Capitalisation and Communication unit has the responsibility to strengthen the coordination between capitalisation and communication/dissemination activities in order to facilitate access for practitioners and decision makers at all level to knowledge and know-how on integrated and sustainable urban development. It is responsible therefore for the implementation of the specific objective 4 of the programme.
Main tasks include:
- Digital communications:
Regularly updating URBACT social media like Facebook, Twitter, LinkedIn, Instagram
Monitoring performance of social media
Fine-tuning the launch of the new URBACT website
Posting on the new URBACT website
Providing guidance and advice to users of the URBACT website
- Communication campaigns
Preparing and delivering the campaign on the call for Action Planning Networks to be launched in January 2023
- Organisation of online or in-person events
- Other communication activities like designing some visuals, infographics, etc.
Duration and starting date:
6 months, ideally starting on October 2022 ending April 2023
More information about this internship can be found here
To apply
CV in EuroPass format + cover letter (in English) exclusively by email to: Jenny KOUTSOMARKOU, Head of Unit Communication and Capitalisation, j.koutsomarkou@urbact.eu and Thierry PICQUART, Head of Unit Coordination & Administration t.picquart@urbact.eu
Applications must be submitted before 6 October 2022, 15.00 CET.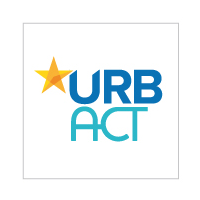 Submitted by URBACT on