The URBACT Knowledge Hub brings together good practices from across the EU, with the latest urban trends, to fill the gaps and make sure that the learning is within everyone's reach. For more than 15 years URBACT has been promoting an integrated, participative approach to urban development among city representatives and local stakeholders. URBACT continues to be at the forefront of proposing new practical ways to implement integrated urban development.
The principle of 'integration' is enshrined in our understanding of effective urban policy, but it can mean different things to different people. It's also not being universally applied in practice by European cities. Many barriers stand in the way - including the departmental silos we find in City Hall.
URBACT's framework of integrated urban development comprises six aspects:
Vertical Integration, defined as 'cooperation between all levels of government and local players'
Horizontal Integration, accepted to mean 'cooperation across different policy areas and departments of a municipality'
Territorial Integration, meaning 'cooperation between neighbouring municipalities'; and
Maintaining a balance between 'hard' (physical) and 'soft' (social) investment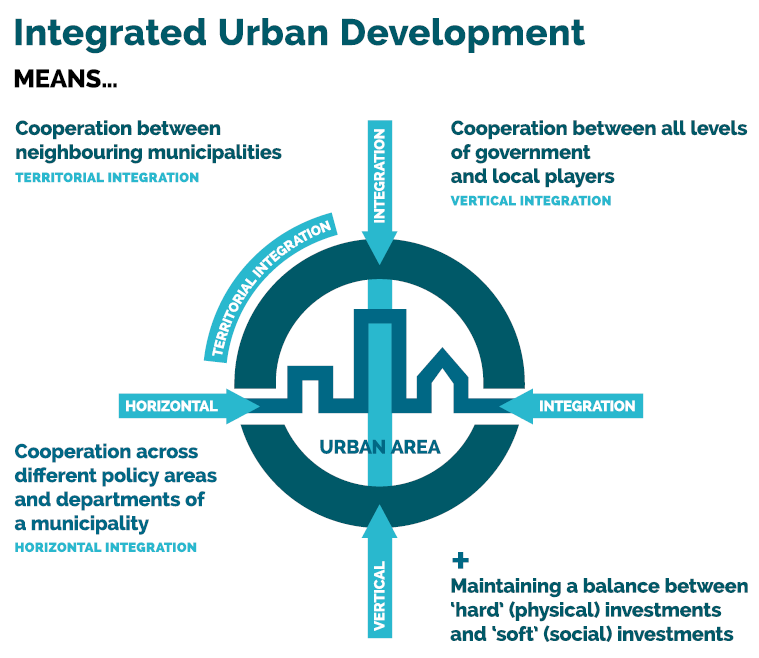 The Leipzig Charter signed in 2007 was one of the earliest documents to promote an integrated approach to urban development. Almost 13 years later, many still struggle to understand what this means in practice.
URBACT City Lab #3 showcased a number of examples of cities who are experimenting with new integrated approaches challenging the primacy of established economic goals, and the drive for growth at all costs. These cities are developing new local solutions to tackle some of the biggest national and EU challenges such as affordable housing, migrant integration and empowerment or gender justice, with huge transfer potential.
URBACT has also recently conducted detailed research exploring what integrated integrated action planning means in practice.
Lessons from URBACT City Labs
This report is the third in a series looking at the original principles of the Leipzig Charter >>>>

This study identifies examples from cities working this way across Europe, and sets out practical tips to follow >>>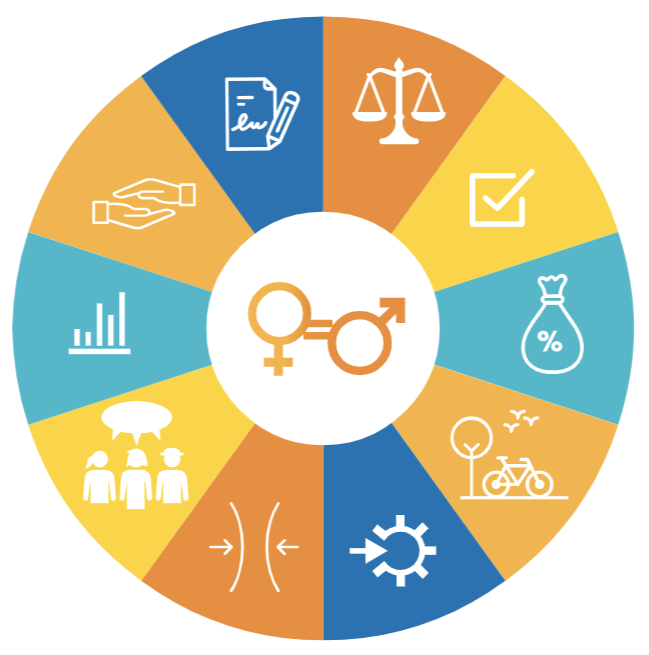 Gender Equal Cities brings together cities, researchers and partner organisations like CEMR to examine the reasons for ongoing structural and political inequalities in cities >>>

URBACT has been working with the Urban Poverty Partnership of the Urban Agenda for the EU on a Local Pact - a policy paper calling for implementation of a renewed approach to tackling urban poverty >>>
Events
| M | T | W | T | F | S | S |
| --- | --- | --- | --- | --- | --- | --- |
| | | | | 1 | 2 | 3 |
| 4 | 5 | 6 | 7 | 8 | 9 | 10 |
| 11 | 12 | 13 | 14 | 15 | 16 | 17 |
| 18 | 19 | 20 | 21 | 22 | 23 | 24 |
| 25 | 26 | 27 | 28 | 29 | 30 | |