The URBACT Knowledge Hub brings together good practices from across the EU, with the latest urban trends, to fill the gaps and make sure that the learning is within everyone's reach. Environmental sustainability has long been a core aspect of the URBACT approach, comprising one of the three core dimensions of sustainable urban development, along with economic and social aspects. At the same time, climate change has been increasing in prominence on the agenda of city authorities, and is now considered as real 'crisis' or 'emergency'.
Climate change has been a political issue for so long, but action seems to have progressed at a snail's pace. The European Parliament finally declared a 'climate emergency' in 2019 and the European Commission's Green Deal sets a target of carbon neutrality by 2050.
Clear opportunities exist at European level to frame the post-Covid environment to ensure that more adequate responses to the climate emergency are put in motion. The New Leipzig Charter sends a clear message to national and local policymakers on the priorities for an integrated approach for cities.
Through its Knowledge Hub, URBACT is committed to promote existing knowledge and ideas at a time when cities and their inhabitants are, perhaps, more than ever looking for sustainable, community-based solutions. There are already plenty of inspiring models out there to inspire cities, such as Kate Raworth's Doughnut Economy Model downscaled at city-level.
As many as one third of the new URBACT Action Planning Networks (APNs) focus on climate and the environment. Through transnational networking and capacity-building activities, URBACT encourages them to exchange, learn from each other and set ambitious targets to tackle the climate emergency.
Lessons from URBACT City Labs
This report is the second in a series looking at the original principles of the Leipzig Charter >>>>

Document 07 September 2020 3.72 MB
Read more
Article
These local actions for community participation and productivity are inspiring cities across the EU. Could they work in yours too?
Article
These local actions for a fairer society are inspiring cities across the EU. Could they work in your city too?
Article
Check out our quick review of the most popular content among URBACT readers during 2020.
Events
| M | T | W | T | F | S | S |
| --- | --- | --- | --- | --- | --- | --- |
| | | | | 1 | 2 | 3 |
| 4 | 5 | 6 | 7 | 8 | 9 | 10 |
| 11 | 12 | 13 | 14 | 15 | 16 | 17 |
| 18 | 19 | 20 | 21 | 22 | 23 | 24 |
| 25 | 26 | 27 | 28 | 29 | 30 | |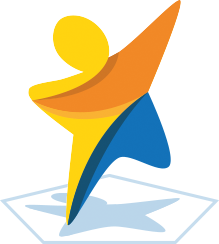 Related Good Practices