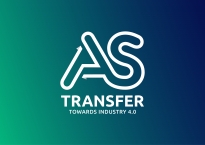 AS TRANSFER: Smart specialisation in advanced services towards the digital transformation of industry
Bilbao AS Fabrik Transfer Network, UIA-URBACT Transfer Mechanism, seeks to share the experience of Bilbao in the AS FABRIK project (UIA) with three European cities: Timisoara (RO), Tartu (EE) and Bielsko-Biala (PL), that want to meet the ultimate approaches in the field of the smart specialization in Industry 4.0 and digital economy. AS FABRIK was conceived to increase the competitiveness of the local KIBS sector and prepare them to supply the digital transformation demands of the manufacturing sector (Industry 4.0). An strategic alliance based on knowledge and innovation that aims to improve the local ecosystems of cities, with city businesses, universities, local service providers and entrepreneurs hosted in a tailor-made innovative space.
Latest activity
Article
"Facilitating partnership brokering in an Industry 4.0" by Alison Partridge, Ad Hoc URBACT expert What can cities do to facilitate partnership...
Timeline
1. Transnational Network Meeting - Bilbao Kick-off Meeting (07/01-07/02)
2. Transnational Network Meeting - Tartu (10/28-10/29)
3. Transnational Network Meeting - Bielsko-Biala (01/21)
4. Transnational Network Meeting - Timisoara (05/11-05/13)