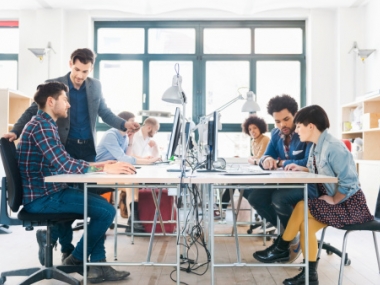 If you are a key player of sustainable urban development at European, national, regional or local level and you want to exchange and learn from your peers on a specific challenge, you can become a Lead Partner or a Project Partner of an URBACT network.
You should join an URBACT network if…

You are interested in URBACT and think about joining or setting-up a network? Before you make any decision, check where you stand regarding the following statements:
You wish to improve or change local policies
 
You want to share and exchange knowledge with other European cities working on the same problems/ challenges as your city does
 
Your city wants to develop a Local Action Plan to tackle a local problem or face a specific challenge
 
You want to involve inhabitants and relevant key stakeholders in the development of your local policies
If you feel in line with the above objectives, look at the sections below and consult as well our Open Calls for Networks page.
What can you expect by joining an URBACT network?
Joining an URBACT network will allow you to benefit from a structured and organised process of exchange and learning with peers across Europe, in the perspective of improving your local policies through concrete action-planning.
You will benefit from a
 tested and successful working method, combining transnational exchanges, action-oriented activities and capacity building tools:
The support of other urban practitioners 
 
Thematic and methodological expertise on urban issues
 
A financial envelope: for exchange and learning activities, the co-financing rate is between 70 and 85% depending on your location
 
The support of the URBACT Secretariat
What should you do?
If you tick one of the boxes above and our offer is appealing to you, you should follow when
Call for networks
are being launched.
| M | T | W | T | F | S | S |
| --- | --- | --- | --- | --- | --- | --- |
| | | | | 1 | 2 | 3 |
| 4 | 5 | 6 | 7 | 8 | 9 | 10 |
| 11 | 12 | 13 | 14 | 15 | 16 | 17 |
| 18 | 19 | 20 | 21 | 22 | 23 | 24 |
| 25 | 26 | 27 | 28 | 29 | 30 | |
9608
documents in library