Under the theme of governance for sustainable cities URBACT explores the tools and processes needed to design, finance, implement and monitor sustainable and integrated urban development policies. Here we will highlight challenges, solutions, ideas and innovations in governing successful cities of the future.
So what are the chief challenges for city governance in 21st century Europe? Fewer resources as a result of lower tax revenue and public sector cuts, combined with tough targets, for instance in relation to energy efficiency and climate change. An economic crisis lasting longer than expected (its severity varying in different parts of Europe) that is exacerbating a youth unemployment crisis. Increasing income disparities and polarisation, demographic changes including ageing and migration. An intricate interplay between various levels of governance, with different policy competences at different levels: city, regional, national, European. Globalisation and new technologies changing the way we live and work. The sheer complexity and pace of urban change.
In response to these challenges new forms of governance are emerging: increased participation of non-state actors, as in URBACT local stakeholders groups, that bring together NGOs, business, citizen groups, to find shared solutions, the 'win-wins', that make better use of limited resources. New funding models that make the public purse stretch further, by leveraging in private sector investment and harnessing people's time, skills and ideas. New platforms using technology that create efficiencies. URBACT will report on these trends on the Governance pages here.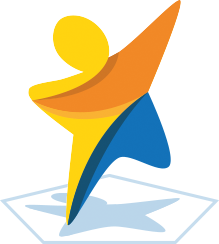 Related Good Practices
Related Good Practices
Shared from the web
An Interesting talk on the new model of civic ecology driving the renaissance of Detroit, relevant for other cities in transition.
The map provides a level of detail previously unavailable. It is the first ever to collect data published by all of Europe's municipalities.