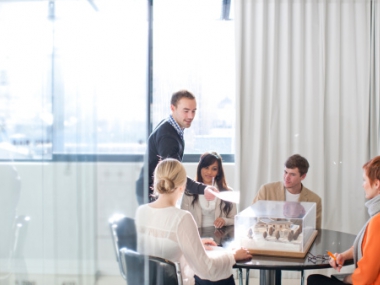 URBACT works closely EU wide organisations and European Territorial Cooperation Programmes and look for synergies and common actions to answer in complementary way to the needs of cities and their local stakeholders[1].
In particular, the Capitalisation and Communication activities of URBACT offer opportunities of common work.
Since 2000, the four interregional cooperation programmes of the European Territorial Cooperation goal (ETC) —ESPON, Interact, Interreg Europe and URBACT— have been in charge of different aspects to improve the quality and the efficiency of EU urban and regional policy. Their common pan-European geographical scope and increasing maturity of operations have been gradually explored. More and more complementarities have been showcased in an increasing number of activities and events, such as during the European Week of Regions and Cities (EWRC, formerly named Open Days). Additionally, their know-how and committed staff have worked together on concrete tasks, in particular on a framework for joint capitalisation and dissemination activities with the following actions:
Bilateral cooperation events (EWRC, thematic events, etc.);
 
Joint capitalisation and dissemination activities (development and promotion of European indicators, tools, data and methods, proven good practices);
 
Joint exhibitions, workshops, information/awareness-raising actions concerning territorial development.
In addition to URBACT III, National URBACT Points were created in most of the member and partner states of the programme as an enhanced version of the National Dissemination Points operating in URBACT II.
They are in charge of communicating on URBACT activities and results, supporting cooperation between local, regional, national and EU levels, and embed URBACT results in policies and practices (transfer of good practices).
They act as national platforms for dialogue, exchange and learning on sustainable urban development, involving the different levels of governance concerned (national, regional, local). They offer added opportunities for exchange and cooperation with EU wide organisations, city networks, local organisations in a framework which combines national and European perspectives. 
---
[1] Among them: Committee of the Regions (CoR), Council of European Municipalities and Regions (CEMR), Eurocities, Energy Cities, Eurotowns, Housing Europe, ICLEI - Local Governments for Sustainability, Association of Architects and Urban pPanners, European Urban Knowledge Network (EUKN), Healthy Cities, Mission opérationnelle transfrontalière (MOT), Cities for Mobility, Polis network, European Spatial Planning Observation Network (ESPON), Joint Programme Initiative (JPI) Urban Europe, European Environmental Agency, European Anti-Poverty Network (EAPN), Interact, Interreg Europe, Cooperation Network of European Mid-Size Towns and Cities, European Urban Research Association (EURA), Association of European School of Planning (AESOP), International Urban Food Network (IUFN).
| M | T | W | T | F | S | S |
| --- | --- | --- | --- | --- | --- | --- |
| | | | | 1 | 2 | 3 |
| 4 | 5 | 6 | 7 | 8 | 9 | 10 |
| 11 | 12 | 13 | 14 | 15 | 16 | 17 |
| 18 | 19 | 20 | 21 | 22 | 23 | 24 |
| 25 | 26 | 27 | 28 | 29 | 30 | |
9608
documents in library