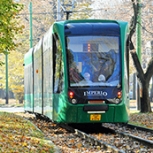 Arad is the main Western gateway of Romania, located on one of the main Pan-European road and rail corridors, and one of the most prosperous and dynamic Romanian cities, gifted with a rich architectural heritage and a generous natural environment, mainly due to the Mureș river.
Arad has traditionally been a city of trams, with the largest network in Romania, after Bucharest (171 km), notable for its coverage and accessibility. Arad is also a city of bicycles, with the longest urban network of cycle lanes in the country (135 km) and the highest rate of bicycle use nationally (8.2%).
Over the past 10 years, the Municipality has stepped up its efforts to rehabilitate and develop its urban traffic infrastructure, with the top priority being to breathe new life into the public transport system by modernising it, improving the quality of services and promoting the use of bicycles. The local infrastructure enables people to get around the city by public transport (trams and buses) and private cars, bicycles and a modernised pedestrian network which has been made accessible to persons with impaired mobility or other special needs.
Economic development, loan agreements signed with international financial institutions (EBRD, IBRD) and access to European funds have provided the resources necessary for public works to rehabilitate large-scale infrastructures. The quality of the environment has improved significantly as a result of the transformation in industrial activities and the positive impact of investments in local transport, the waste water collection and treatment system, the development of green spaces, and the upgrading of the thermal power plant.
Taking part in the "Space4People" URBACT network shall help Arad further the city's sustainable development, primarily in terms of urban mobility, green spaces and the energy sector, in close association with efforts to engage the community and all interested parties, so that everyone will play a part in city planning.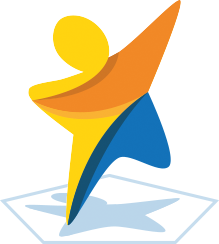 Related Good Practices
SOME RELATED NETWORKS
Space4People dealt with public space use in its cities and worked with its main use function: transport. Our focus was on walkability, quality of...
Article
Meet the URBACT cities exploring links between mobility and public space to promote sustainable, inclusive , attractive urban areas.
Article
On 7 May, URBACT's Monitoring Committee has officially approved all Action Planning Networks to proceed to Phase 2.
Article
Space4People, challenging the use of public space!
| M | T | W | T | F | S | S |
| --- | --- | --- | --- | --- | --- | --- |
| | | | | 1 | 2 | 3 |
| 4 | 5 | 6 | 7 | 8 | 9 | 10 |
| 11 | 12 | 13 | 14 | 15 | 16 | 17 |
| 18 | 19 | 20 | 21 | 22 | 23 | 24 |
| 25 | 26 | 27 | 28 | 29 | 30 | 31 |