It's time to Find your Greatness
Eight cities have joined the URBACT Action Planning Network (APN) 'Find Your Greatness' aiming to boost their sustainable urban development by defining their strategic brand position and increasing their attractiveness and competitiveness.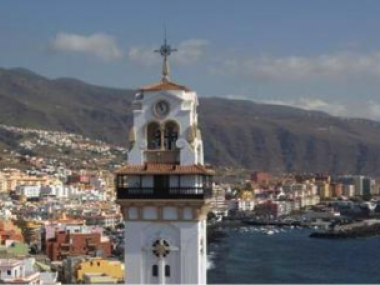 The need for city branding
Cities are competing for people, resources and business, therefore a demand for a unified city strategy has been constantly increasing. Since the 1990s, city branding has been a key factor in urban development policies. Cities all over the world take specific actions to manipulate their image and perceptions, both in the eyes of the inhabitants and those of potential tourists, investors, users and consumers.
While capitals and other large cities typically enjoy the advantages of a strong metropolitan vibe, population diversity and higher financial resources, mid-sized and smaller towns and cities often struggle to attract attention. Without making themselves recognisable on the broader regional or global map, they can face decreasing recognition, relevance and competitiveness on the global market.
City branding is a complementary tool to strategic urban planning. It defines what the place is (brand essence), what the place would like to become (brand vision), what differentiates the place (positioning), the voice of the place (personality) and key messages and experiences (emotional benefits). A strong integrated city brand provides strategic guidelines for city growth, sets priorities for capital investment and services, and is a vehicle for long-term sustainable urban development.
Building on an URBACT success story
Alba Iulia in Romania was a partner in the URBACT CityLOGO network (2013-2015). Through this, it improved its promotion locally and abroad, and witnessed a significant increase in interest from national and international tourists, business developers and investors.
These results inspired Alba Iulia Municipality to want to develop their thinking even further. It launched the idea of a network of small and medium-sized cities in Europe to exchange and learn on city branding, marketing and communication. The 'Find Your Greatness' APN was the successful result, a partnership of eight cities launched in late 2019: Limerick (IE), Perugia (IT), Braganca (PT), Candelaria (ES), Wroclaw (PL), Budafok (HU) and Voru (EE), led by Alba Iulia (RO).
All the partner towns and cities are aware that they need to become visible, to communicate their brand vision and to increase their competitive position. At the same time, each city has its own profile, challenges, objectives, and expectations.
Alba Iulia wants an updated branding and marketing strategy that would include smart city developments. Limerick has just launched its city brand and would like to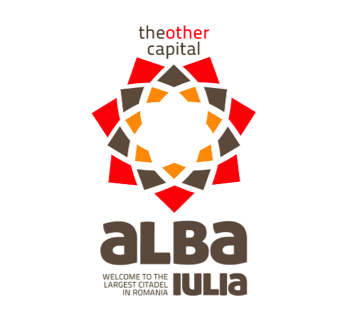 achieve improved ownership of the brand by Limerick's inhabitants and to use this to build community spirit.
Perugia wants to enhance its strategic brand positioning, building on its cultural heritage - including its great Etruscan walls - and other cultural assets. Braganca looks for an update of its marketing and communication strategy that would position it as the first choice for digital and smart industry development, tourism and gastronomy, attractive natural environment and high quality of life in Portugal.
Candelaria, on Tenerife in the Canary Islands, attracts mass pilgrimage to venerate the 'Virgin of Candelaria' in its famous Basilica di Candelaria. The municipality would like to diversify and enrich its touristic and gastronomic offer in order to achieve a more economically efficient and sustainable tourism.
The main focus of thematic brand development of Wroclaw is its important industrial heritage of trams, tram lines and tram depots. Meanwhile, the basis for the thematic branding of Budafok, the 22nd district of Budapest, is its long and rich wine tradition, including a unique heritage of 130 km of wine cellars. It seeks to further exploit its sparkling wine production and thematic wine tours combined with gastronomic and cultural events.
Voru, the smallest partner city in the network is aiming to define its identity as a safe, relaxing and family-friendly town that is also a smart town, making it an attractive location to develop a business, to live and to visit.
City branding: a challenging topic
Already, my visits to the network's partner cities, site visits and meetings with politicians, municipality administrations, business entities, academics, NGOs and media representatives have highlighted the complexity of the project theme.
Generalising across the individual situations of each city, we have been able to identify the following groups of themes/policy challenges that will be addressed by international learning and exchange in the 2nd phase of the project:
Branding, brand strategy and logo development
Marketing and communication strategy development
Use of smart e-solutions in marketing and communication fitting in the smart city programme
Building community spirit
Innovative, creative, digital (smart) business development
Cultural and industrial heritage protection, promotion and exploitation
Tourism, excursions and experience-based activities
Green and sustainable development
Half of the towns and cities have already developed either overarching or thematic brands, with a visual identity, and marketing and communication plans. Each has good practices, knowledge and experiences to share; and each has also a need to enrich their understanding, learn new skills and knowledge, and develop new ideas to be introduced into their local actions.
Some busy years ahead
Despite the complexity of the challenges, in each partner city I have found a strong commitment from all stakeholders and project teams to work intensively and professionally in the project and to achieve its objectives. ULGs – URBACT Local Groups have been formed in all partner towns and cities. In most, participation and co-creation are already applied methods in city governance and decision-making.
Integrated Action Plans (IAPs) for each project partner city will be the main output of the network, setting out the objectives, policy challenges, actions and expected results of improved branding for each city. Each IAP will be complementary to the broader urban and strategic development plans of the cities. In other words, the strategic development vision of cities will be supported by their strategic brand vision.
This will need to be communicated to citizens, visitors, business developers and investors. The final effect should be increased satisfaction and quality of life of citizens.
Cities gathered in the Find your Greatness network are aware of the importance of brands, branding and marketing and are also aware that this will require their full engagement during the project duration and afterwards. They recognise and highlight that there is no shortcut in the definition of a strategic brand vision or its practical implementation to build the image of the city.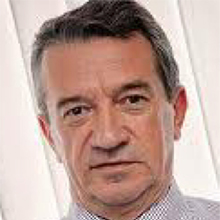 Submitted by Janez Sirse on