Cluj Napoca is the second largest city in Romania and the capital of Transylvania. The city is one of the most important academic, cultural, industrial and business centres in Romania, the second after the capital. There are 11 universities with more than 85,000 students. Among other institutions, it hosts the largest university in the country, Babeş-Bolyai University. Cluj-Napoca is Romania's second-biggest financial and banking center, and it is one of the best developed counties in the country. Its economic potential draws from local resources, many and diverse corporations, a good geographic position and the tradition and expertise acquired in most industries.
The vision of Cluj-Napoca is about people. People that choose to live, work and build a community that is collaborative and participative. We strongly believe that there is no better solution for any challenge, but the one we find together, that we understand and solve here, locally, or in collaboration with our partners.
Cluj-Napoca has embraced the Q-Helix governance model. This means that the city is committed to bringing together in the co-creation of its vision and decision making, five important actors for the city: public administration, universities (academic/educational sector), the private sector, organized civil society (non-government organisations) and citizens and the initiative type is public-private-people-partnership. Thus Cluj-Napoca, through this "Quintuple Helix" local governance model, acknowledges the capacity of the social actors to define and solve problems that impact the public and the fact that representative democracy can be improved.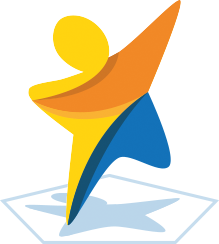 Related Good Practices
SOME RELATED NETWORKS
The Innovato-R Transfer network builds upon the Innova.TO project, which is a competition open to Municipality employees aimed at developing...
A strong tradition in the ceramics industry and for two years they shared their experiences and developed local policies adapted to this changing...
| M | T | W | T | F | S | S |
| --- | --- | --- | --- | --- | --- | --- |
| | | | | 1 | 2 | 3 |
| 4 | 5 | 6 | 7 | 8 | 9 | 10 |
| 11 | 12 | 13 | 14 | 15 | 16 | 17 |
| 18 | 19 | 20 | 21 | 22 | 23 | 24 |
| 25 | 26 | 27 | 28 | 29 | 30 | 31 |