Waterford City is the fifth largest City in the Republic of Ireland. It is the primary population and economic centre within County Waterford and the South East region. Waterford has excellent road infrastructure with a motorway to Dublin, a strong rail network and close proximity to 3 international airports. Furthermore, Waterford has a major sea port that is the closest one to mainland Europe in Ireland.
Waterford's history goes back to the Vikings who founded the town in the beginning of the 10th century making it the oldest city in Ireland. Waterford is thus steeped in history, tradition, and culture, and cultural-creative industries are important economic drivers for the city. The city' s tourism infrastructure base comprises a diversity of quality accommodation and attractions including its architectural heritage, the highly-acclaimed Waterford Treasures, and ecclesiastical landmarks. The main attraction for visitors is the world-famous Waterford Crystal, attracting more than 350,000 visitors from different corners of the world annually. Furthermore, Waterford is a festival city with an abundance of festivals with creative and cultural themes each year. In 2016, the city provided a total amount of € 1,6 million for the 38 festivals that took place in Waterford that year.
Waterford is part of the Implementation network CREATIVE SPIRITS which aims at boosting creative entrepreneurship through urban strategies. The challenge for Waterford is to create a permanent creative and cultural centre and destination in the city centre, namely in the O' Connell Street area. Waterford city centre is currently not attractive enough for creative entrepreneurs. The centre is facing a number of challenges that are addressed by the City Centre Management Plan: lack of cohesion; competing centres and new retail formats; difficulty in identifying larger sites for retail; high vacancy levels; accessibility; poor presentation of buildings. The City Centre Management Plan addresses these challenges proposing to create a vibrant culturally attractive city centre to leverage the creative sector's full potential.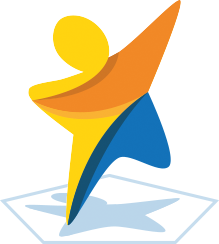 Related Good Practices
SOME RELATED NETWORKS
The partner cities from this Implementation network have a common need to improve the implementation of their existing integrated urban strategies...
Article
CREATIVE SPIRITS is a network of nine European cities, funded by the European Union in the frame of the URBACT III Programme. The nine CREATIVE...