Opening minds to fight prejudice
Edited on
18 November 2019
Schools can act as city hubs to combat rumours and intolerance.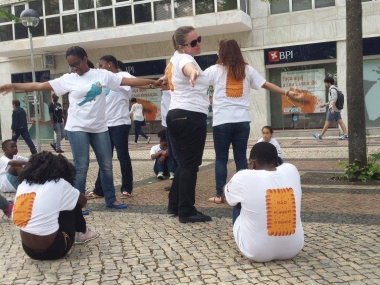 Schools are vital neighbourhood hubs within which we can build more cohesive and open cities and promote the values of inter-culturalism. This article outlines how schools are playing a dynamic role in the implementation of city 'anti rumour strategies' particularly the early developments of a transfer of knowledge and experience from Amadora (PT) to Messina (IT) as part of the URBACT Transfer network Rumourless Cities.
The anti-rumour approach
The concept of an anti-rumour strategy first emerged in Barcelona (ES) in 2010 as part of the ten year intercultural plan and has subsequently been adapted by cities internationally. An 'anti rumour strategy' is a strategic plan to directly and assertively address the issue of diversity-related prejudice and misinformation through dispelling rumours and deconstructing stereotypes. 
The approach is about much more than an information campaign to counter untrue rumours and incorrect/fake news. Numerous studies show that simple dissemination of objective data has a minimal impact in influencing perceptions and beliefs (a summary of some of these studies can be found here)
Importantly, the approach is founded on the basis that we must understand ourselves and acknowledge our own susceptibility to rumours and prejudice as a starting point for building more cohesive communities. A key part of the methodology is building a social movement at the grassroots to promote critical thinking and developing activities that work on a more emotional level- to encourage positive dialogue and interaction.
Mobilising children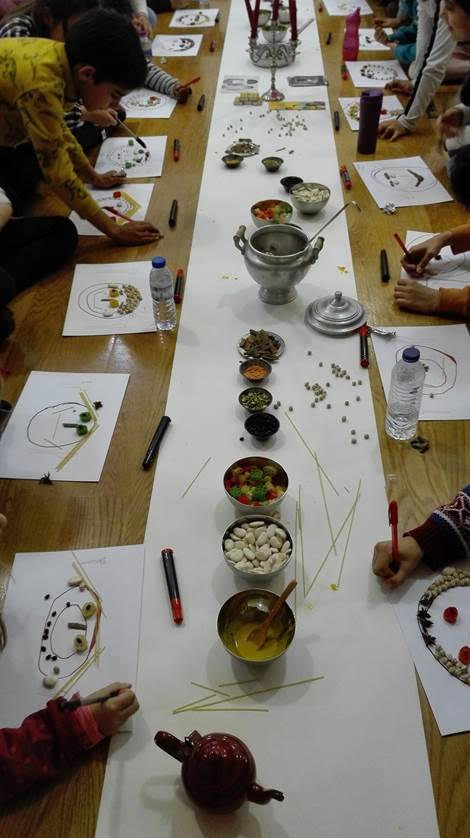 Naturally education and the involvement of younger generations is key to the success and development of this work and schools are important community spaces from which to grow grassroots initiatives. Mobilising children is crucial, not least because children have had less time to form entrenched beliefs and prejudices. However, they are highly susceptible to rumours spread through social media. In a world of fake news, social media echo chambers and rapidly spreading and unchecked opinions and information, children are in need more than ever to be equipped with the capacity and awareness to process and analyse information and opinions critically.
Thanks to its project Do not Feed the Rumour Amadora had a strong focus on schools. Pupils and teachers participated in anti-rumour agent training and took on leadership roles as 'anti-rumour agents' within their respective schools. Local teachers also became particularly active and vocal members of the anti-rumour network; while community artists developed creative workshops and methodologies in schools focused around the theme of rumours. The quality and extent of school involvement has been a key legacy programme and is an important pillar in the continuation and consolidation of this work in the city.
Learning from Amadora's experience and transferring practice to other European cities
In order to transfer skills and learning from Amadora' experience, Rumourless Cities has developed a programme of local professional development training. Each city will host a workshop bringing together local teachers and educational professionals with trainers from Amadora including Elisa Moreira (a teacher specialised in using creativity and art in education) and Marina Palacio (an illustrator, artist-educator and animation film director) to explore practical and creative classroom anti-rumour activities. The 5 cities within the network will be involving schools in a variety of innovative ways and one good example is the Together on Air project in Messina.
Messina: A participatory anti-rumour campaign for young people
The city of Messina decided that the most effective way of approaching the issue of prejudice locally is by working with young people, for two reasons; firstly children of school age are more open and therefore more likely to change and secondly, their generation is most susceptible to social media rumours. The city has brought together school representatives, education professionals, psychologists and media specialists to co-develop a plan of action rooted in education and steer the anti-rumour programme. In Messina, schools will be the production hubs of the anti-rumour campaign with children and young people acting as the city's agents.
For the Together on Air project school children with be both creating and publishing media content and managing their broadcast channels. Content will be produced for radio and TV and aired via radio and on YouTube. A key part of this process will be managing and responding to comments and discussions emerging online from the content. Messina will build on past experience of working with film to challenge perceptions of migration on an emotional level - a good example is here:
The process will kick-start in December 2019 with an event involving schools across Messina on the subject of  'Prejudice and digital information'. This will be followed with a programme of training in school with a focus on creating effective and attention grabbing multimedia content. The training and ongoing support will be provided by media specialists and cultural mediators who will both train up children in the production of media content and also explore the issues around prejudice, rumours and media misrepresentations which strongly contribute towards these issues.
In order to track the impact and effectiveness of this approach, a baseline survey will be carried out amongst school pupils (in schools and online) at the beginning and will be repeated once the project has been implemented after the media content has had time to circulate and be experienced by young people - in June 2020.
Conclusion: It's all about taking the lead
Developing a "sense of agency" is key to the education work in both Amadora and Messina. In both cases, children are the agents of change, not passive participants. They are empowered to take the lead and become more vocal members of the school and wider communities.
The real value of this transfer network is the creation of a coaching role for the lead city. Instead of transferring the Amadora project into the Messina context, the network has supported the transfer of an ethos, a confidence and 'way of doing' which has added depths and a wider dimension to a locally grown (and youth led) initiative.
Read more on URBACT and education: https://urbact.eu/education
Submitted by Ruth Essex on