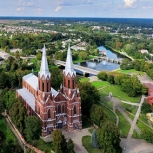 The green town of Anykščiai is located in the north-eastern part of Lithuania, in the county of Utena. The district is one of the largest in the Republic of Lithuania, with an area of 1765 square meters and a population of 25,000 (9,000 citizens live in the town). The favourable geographical position of Anykščiai creates excellent conditions for economic, entertainment and tourism development. Effective management of public infrastructure as well as engineering networks aim to work in harmony with the natural environment.
Anykščiai District is listed as one of the most attractive places of interest in Lithuania and is considered to be an important tourism area of national significance. In 2007 Anykščiai was granted the status of a resort territory that led to the development of recreation, wellness and tourism services in the area. The landscape and natural monuments, historical and cultural sites, creative industries and a great choice of both indoor and outdoor activities are the main tourism resources in Anykščiai.
Anykščiai is a small piece of land, combining the best in nature and history Lithuania has to offer. A great variety of art, ethnographic, literary and technical museums attract significant numbers of domestic and foreign visitors. International dance, music and theatre festivals and workshops, such as "Forest festival", "Devil stone", "Purpurinis vakaras", "Troškimai", "Pėdos" and others, take place in Anykščiai every year.
In addition, the famous forest of Anykščiai, the picturesque meanders of Šventoji – the longest river of Lithuania, the unique lakes, wonderful countryside homesteads, and the abundance of cultural monuments all attract tourists as well.
A participation in the URBACT network "Healthy cities: from planning to action" is a great opportunity for Anyksciai. It will help capitalise on international experience and share good practices related to urban planning and health. The Local Action Plan will be focused on creating an environmentally friendly, unique and original infrastructure based both on culture and literature. Such infrastructure would improve the physical and mental health of people, promote their creativity and encourage the industry of creative and health-enhancing experiences.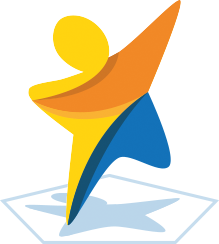 Related Good Practices
SOME RELATED NETWORKS
This Action Planning network aims to deepen the relationship between health and the urban environment, planning actions that focus on improving the...
Article
On 7 May, URBACT's Monitoring Committee has officially approved all Action Planning Networks to proceed to Phase 2.
Article
The climate crisis, as well as unhealthy lifestyles in urban environments, are closely interlinked with urban planning.
| M | T | W | T | F | S | S |
| --- | --- | --- | --- | --- | --- | --- |
| | | | | 1 | 2 | 3 |
| 4 | 5 | 6 | 7 | 8 | 9 | 10 |
| 11 | 12 | 13 | 14 | 15 | 16 | 17 |
| 18 | 19 | 20 | 21 | 22 | 23 | 24 |
| 25 | 26 | 27 | 28 | 29 | 30 | 31 |