What do European consumers want on their plate today?
A growing global movement recognizes that the current complexity of food systems based on economies of scale is causing economical, societal and environmental challenges to cities and rural areas. Simultaneously, consumer awareness of food quality, security and health is demanding alternative food systems. The good news is that not only do many farmers want to provide high quality products that are known to be healthy and safe, it is also better business for them. Closer links between rural areas and nearby cities are not only societally and environmentally beneficial, but also ensure regional economic development. Agri-Urban, a new URBACT project, will rethink agri-food production in small and medium-sized cities that have a relative specialization in this area, in order to increase transparency in the European food system.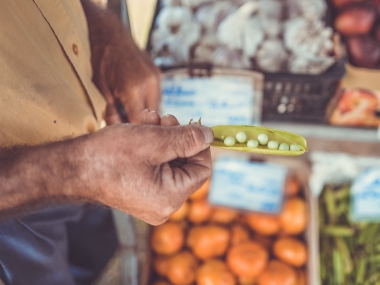 The basic need for food is interconnected with other needs and ecosystem services – air, water, waste management, and energy. Problems in one system tend to multiply into other areas. Yet solutions can also be multiplied. For reasons of food safety and health, cities are increasingly engaging in food policies and urban farming. Food policies include meat-free days, school lunches, local procurement and regulation of restaurants. Agriculture near or in cities reduces the need for food transport, cutting a city's dependence on fossil fuels, and reducing emissions of CO2 and other air pollutants. When urban agriculture is combined with waste recycling, composting, and wastewater irrigation, cities are solving several problems at once. Today nearly 15% of the world's food is supplied by urban farming, increasing cities' resilience as well as providing employment and community building. The problem is that there is an undeniable gap between the general enthusiasm to increase the market share of local products in the cities, and what is actually being accomplished.
Cities as transformation drivers
The AGRI-URBAN project is a European network of 11 partners (10 small and medium-sized cities and a LAG), which has the aim to create jobs through an integrated approach which takes advantage of the business, social and environmental opportunities derived from innovative ways of farming and food production.
While the typical approach to transform cities are on a scale and dimension of global governance, we in the AGRI-URBAN network, would like to strengthen the importance of the local level and bottom-up initiatives. AGRI-URBAN cities are searching to find their position as mediator, facilitator and innovator in the deployment of a local food strategy. By adopting the proposed four themes to the case of local food strategies we hope to overcome overly abstract or technical approaches to sustainability and provide policy makers, stakeholders and citizens with a renewed focus on the potentialities of efficient food supply chains. We reflect on each of the four themes in relation to the city's local food strategy and its governance, by referring to the concept of food sovereignty as an overarching concept.
Our framework consists of four main themes that together create this "push-and-pull" "rural-and-urban" effect. For each theme, the network has also identified a pool of subthemes to be addressed:

The integrated solutions that will be discussed along the project life cycle and considered in the Integrated Action Plans to be produced by the partner cities, are the Short Circuits, Smart Land Use, Business Development of SMEs and Public Procurement, in all of them, employment is considered a cross-cutting element and agro-ecological production as a unifying element. A set of sub-themes will be addressed, such as: Urban Markets, Online Shops, On-farm Shops, Food Hubs, Urban Land Use, Rural Land Use, Entrepreneurship & Incubation, Business Skills, Digital Transformation, Awareness Campaigns, Food Tourism and Public Plate. Each city will choose a collection of sub-themes from this pool to their local action plan, while making sure that the chosen combination covers all main themes equally.
We firmly believe that we will find answers to address the way we produce and consume. Our current economic model is wasteful; we take, consume and dispose of resources, and repeat. Understanding and engaging consumers in the food supply chain can make significant inroads into reducing wastes.
Cities host over half the world's population, having a strategic role to play in developing sustainable food systems and promoting healthy diets, and also because while every city is different, they are all centres of economic, political and cultural innovation, and manage vast public resources, infrastructure, investments and expertise.
Credits: La Ruche Qui Dit Oui, France to provide a web platform for farmers, producers and consumers_ quoted in the AGRI-URBAN State of the art
The current food systems are being challenged to provide permanent and reliable access to adequate, safe, local, diversified, fair, healthy and nutrient rich food for all; and the task of feeding cities will face multiple constraints posed by, inter alia, unbalanced distribution and access, environmental degradation, resource scarcity and climate change, unsustainable production and consumption patterns, and food loss and waste.
The accelerated urbanisation is profoundly impacting our world – in economic, social and environmental dimensions – which therefore necessitates re-examination of the ways in which cities are provisioned with food and water as well as other essential goods and services. Hunger and malnutrition in its various forms exist within all cities, posing great burdens on individual health and well-being and thus generating major social and economic costs at household, community, municipality and national levels.
The family farmers and smallholder food producers, (notably women producers in many countries) play a key role in feeding cities and their territories, by helping to maintain resilient, equitable, culturally appropriate food systems; and reorienting food systems and value chains for sustainable diets is a mean to reconnect consumers with both rural and urban producers. The civil society and the private sector have major roles to play in feeding cities, bringing experience, innovation and campaigns for more sustainable food systems and mainstreaming the critical need for a socially inclusive and a rights-based approach in urban food policy.
Urban and peri-urban agriculture offers opportunities to protect and integrate biodiversity into city region landscapes and food systems, thereby contributing to synergies across food and nutrition security, ecosystem services and human well-being.
So, what do European consumers want on their plate today?
Earning consumer trust is critical for farmers and companies involved in food production. The fact that our food is safer than ever before - and remarkably affordable - can be overshadowed by a lack of trust. So, how do food supply chain stakeholders earn trust? What do consumers want from them? What is the role of the cities? The answer, in part, is transparency.
Based on the talks during the AGRI-URBAN local group interviews, consumer trust in the food system is directly linked with transparency. The link between transparency and trust is real, direct and powerful. But, transparency can be an elusive term. So, who do we hold most responsible for demonstrating transparency when it comes to food production. Policymakers? Food companies? Farmers? Grocery stores? Restaurants? The informal answers to this question shows that the easy suspects are the food companies, not only for areas we might expect like labor and human rights and business ethics, but also for the impact of food on health and the environment, food safety, and even animal well-being. However, going deeper into the discussion it is clear that policymakers, farmers, restaurants, in short, the entire supply chain plays a key role to increase transparency. Consumers want and expect a supply chain transparent that is about policies, practices, performance and verification.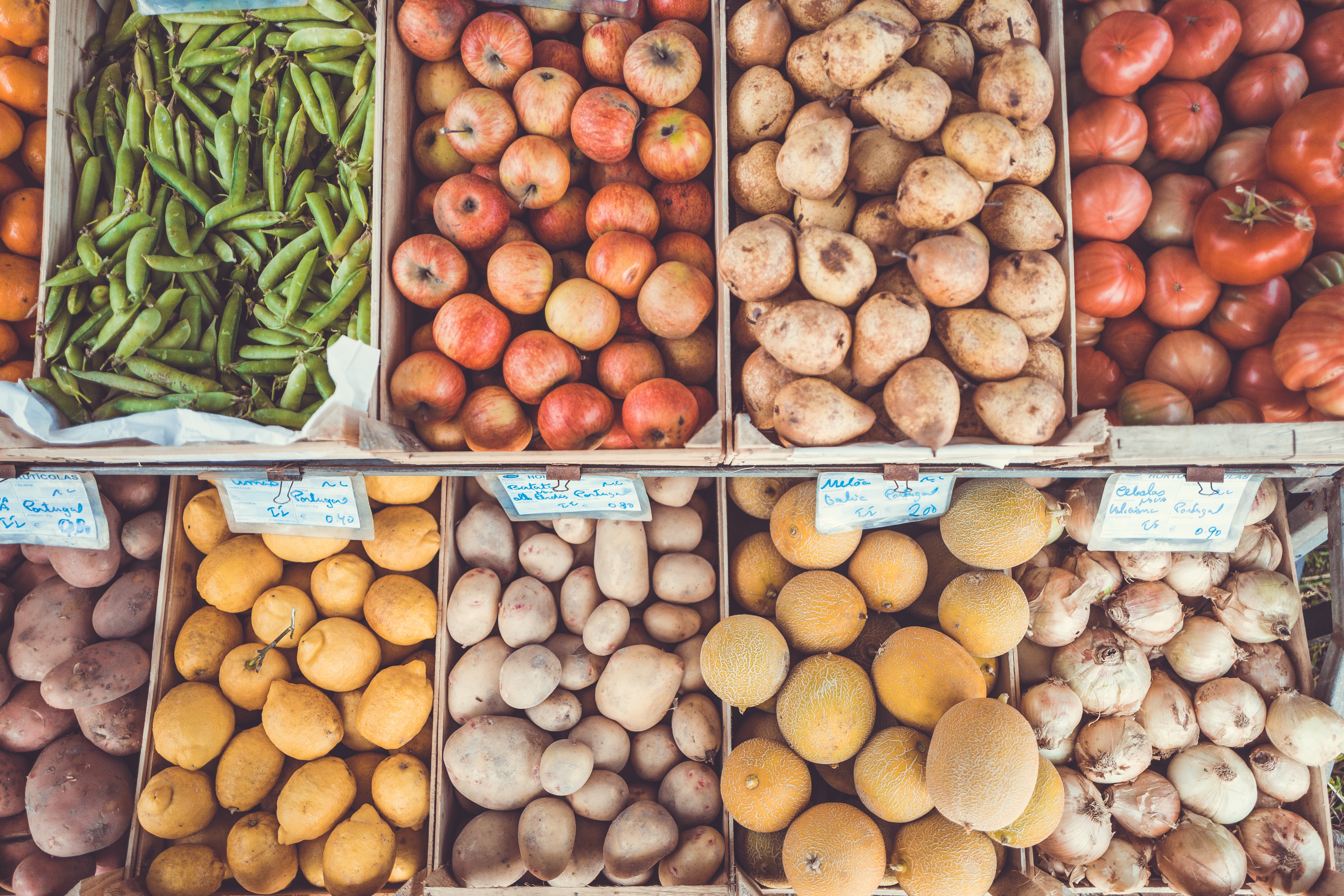 Besides transparency, taste, quality and price are the top consideration in choosing foods, but health benefits were mentioned in several occasions, in particular in Petrinja (Croatia) during the visit to the "Health House" project. Consumers want good taste, but they also want to know more about their food.
During the discussions about Agri-Urban themes, it was evident that Europeans want local food, but they're not willing to pay for it. However, they are ready for changes in the food supply chain, they expect how they choose and shop for food to be different by 2020. They believe that the food we will eat in the year 2020 will be different than what we eat today.
Policymakers are important players in designing food policies, which are closely related to many other urban challenges and policies, such as poverty, health and social protection, hygiene and sanitation, land use planning, transport and commerce, energy, education, and disaster preparedness, it is essential to adopt an approach that is comprehensive, interdisciplinary and inter-institutional.
The most important message to highlight here is that change does not necessarily have to be negative. We will have no choice but to change the way we produce and consume, so let us take this opportunity now to change it for the better and make real progress towards achieving sustainability in food systems. The transformation of our current economic model can bring great opportunities both for our economies and for our quality of life.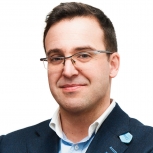 Submitted by Miguel Sousa on