What did the URBACT partners in Ireland get up to in 2021 - PART 2
Edited on
22 February 2022
In part 2 of What did the URBACT partners in Ireland get up to in 2021 we look at the activities of Tourism Friendly Cities, iPlace, RU:RBAN, Global Goals for Cities and the Playful Towns National Practice Transfer Initiative.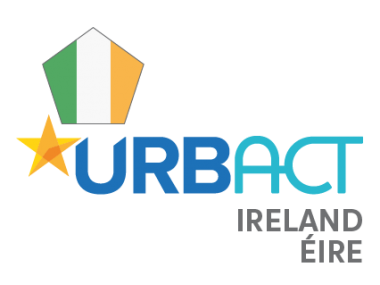 Dún Laoghaire-Rathdown (DLR) County Council represents Ireland on the Tourism Friendly Cities network, which  explores how tourism can be made sustainable in medium-sized cities. DLR's Small Scale Actions focus on creating distinct characters for their coastal towns, and linking these towns by sustainable transport options. Due to the pandemic, DLR has been able to accelerate the implementation of dedicated bike lanes, enhanced public space amenities and redesign of public spaces to promote recovery of tourism, commercial activities and a better quality of life for residents. DLR were able to showcase these actions during the a transnational meeting of the URBACT Tourism Friendly Cities Network  in October, with all project partners being impressed by the scale and speed of the public space transformations. More here.
It's been a busy year for the Ballbriggin team working on the iPlace network. iPlace seeks to promote sustainable local economic development, and the team progressed several Actions to support this. These include:
Revamping the OurBallbriggin website to include the iPlace network
Bremore Castle Foods & Crafts Market (August 2021) has now become a regular event following its initial trial during the summer.  The Market Vendors have set up a committee to create a "Memorandum of Understanding" to facilitate a regular market in Balbriggan. 
Launching the competitive Creative Placemaking Fund to support IPLACE Objectives – 16  small awards made totalling €44,000
School's Hackathon: Taking place over a week in October, three Ballbriggin schools participated in combined workshops from the Academy of Near Future and What the Hack pitching their ideas, with the winning pitch based on the theme on preventing food waste.  This school element of the Hackathon will be developed as an annual programme. 
A Hybrid one day Hackathon took place virtually in October 2021, the winning pitch 'Think Tank' focused on the community challenge which aims to build civic pride through a community podcast, town hall workshops and reporting improvements.
The Ballbriggin team also collected comprehensive statistics and data for a baseline study for derelict and vacant properties in Balbriggan Area. The study follows the comprehensive Town Centre Health check Model developed by the Heritage Council and will assist with repurposing and in-between spaces. Relatedly, Fingal County Council acquired vacant buildings to support the re-development of Ballbriggin. More here.
RU:RBAN's is a Transfer Network which seeks to transfer the Good Practices of Rome's Management model of Urban gardens to other cities. Carlow is one of these partner cities, having just joined the network in the summer of 2021. RU:RBAN focuses on three distinct, interlinked, thematic elements:
Capacity building in organizing urban gardens
Inspiring & training people to manage urban gardens (Gardenisers)
Urban gardens governance and regulations  
The Carlow team has been busy in the short time they've been part of the network, having:
Created the Carlow ULG group with 16 partner organisations
Travelled to Rome for the Deep Dive Kick Off Meeting in September 2021
Taken part (virtually) in the Hybrid Exchange in Algeciras in Spain in December 2021
Completed their Transfer Roadmap which addresses the three thematic elements; Capacity, Gardeniser training & Urban garden regulation
Carlow will continue its great work on RU:RBAN by hosting the network partners in May 2022. More here.
Ireland's National Practice Transfer Initiative (NPTI) had a very successful 2021. Launched in June 2021, the Initiative brings together the towns of Rush (Fingal), Rathdrum (Wicklow), Portlaoise, Sligo and Donegal with the Lead City of Cork to make their urban spaces more Playful, and to use Play to achieve their strategic objectives. This Playful Towns initiative has exceeded all our expectations and now each town has a put together a ULG and created a plan to transfer and adapt Cork's playful interventions to their towns. Here's some of the highlights:

Cork:
NPTI Study visit
As the Lead City on the Playful Towns Initiative, Cork has continued the excellently playful work they began as part of the Playful Paradigm network. Cork hosted representatives from all our NPTI towns in September showcase some of playful interventions they had developed. 
Pop up Play
Cork hosted a Play Event in two locations in the City Centre funded by European Week of Sport which included chalking, play equipment, performing artist and facilitators. Cork also facilitated a range of pop up play activities from Sept to Nov 2021 across Cork:
Elizabeth Fort,
Nano Nagle Place,
Ballincollig Resource Centre,
South Lee Educate Together National School
To support the continued development of pop up play opportunities Cork purchased new play equipment purchased from Ró-Og and playground stencils from Capiche Design. Further purchasing will be made and storage of the equipment has been secured in a City Centre Location at Elizabeth Fort. Cork also showcased our Play Equipment to Minister Stephen Donnelly on his visit to the City in October 2021. 
Partnerships
The Cork team partnered with a huge number of stakeholders to promote play in Cork, these include:
Cork Cycling Campaign to carry out a Spooky Cycle during Halloween and the Lifetime Lab in Cork City to create a Halloween Play Trail    
Cork City council to provide Play Equipment to the Direct Provision Centre in Cork City 
Health Promotion Department in the HSE (Schools Team) to offer Playground stencils, marking and training to schools across Cork City. This partnership will allow for a greater reach to schools and to build capacity among the school community to facilitate play as well as provide the markings to schools. These initiatives will be funded through the Active Cities programme 
Play Leader Training
Cork is in the process of recruiting participants to our online Play Leader Training in December and welcome participants from across the NPTI. 
 
Play Street
Funding has been secured (Active Cities, Healthy Cities & Cork City Council) to develop a Play Street in Cork City to be launched in Spring 2022. 

Donegal:
Donegal Railway Heritage Museum
On 30th October, Donegal Railway Heritage Museum hosted their annual 'Halloween Family Fun Day' incorporating play with model railways, fancy dress, games and train rides. In addition to this the famous 'Drumboe' steam engine returned to Donegal Railway Heritage Museum where it is now on display. The next event taking place here will celebrate Christmas and promises to be a great experience for kids and families, which includes not only a ride on the Polar Express to see Santa & Mrs Claus and a gift, but also some play elements such as Christmas puzzles to solve, new Christmas displays to see, model railways, an opportunity to see the newest attraction the famous Donegal Steam Engine Drumboe.
Wainfest 2021
Wainfest, Donegal's annual arts and book festival for children 'blazed a trail' across Donegal in October 2021 with a wide range of play friendly activities taking place both online and in person. Wainfest delivered engaging shows, interactive workshops and creativity directly to the classroom and family homes. In Donegal Town, the Railway Heritage Museum hosted a family fund day and local school children took part in a variety of online workshops.  On 8th October 5th and 6th class at the Glebe National School celebrated Wainfest 2021 by joining the Donegal artist/illustrator John D Ruddy for his 'Manny Man' does History workshop and the children really enjoyed creating their own artistic illustrations.
 
Donegal Castle
On 30th October, Donegal Castle also hosted a family fun day with free entry to the castle all day.
 
Donegal Town Pier and Diamond Masterplan
Donegal County Council has been working with an architect led design team to produce a Masterplan for the future development of the Donegal Town Pier and Diamond areas. Following the URBACT study trip to Cork, ideas for encouraging play are being incorporated into the Masterplan which it is intended to be completed by the end of 2021.

Rush:
Rush has developed a strong ULG group and a strong brand identity for their playful activities. The Rush have run a series of playful events in November and December promoting senior engagement, community development and outdoor physical activity throughout the town!
Rathdrum:
Rathdrum is another of our towns with a strong and enthusiastic ULG. The Rathdrum team held a Halloween Playfest on October 30-31st,  which included dance, cooking, balance bikes, willow workshops, and even "snowball" fights!
It was a busy year for the team on the Global Goals for Cities pilot project, a 19 city project which seeks to localize the SDGs, with Trim in Co. Meath representing Ireland. The network's first online meetings allowed the partners to get to know each other and find out a little about the respective cities. Five minutes presentations were made by all 19 cities highlighting the strengths and challenges for the cities under the 5 P's of People, Planet, Peace, Partnership and Prosperity. This was then followed by individual city visits by #TeamTallinn, the Lead Partners.
One of their first actions was to establish an ULG, URBACT Local Group, which was a challenge. It was important to choose the right people and given the ongoing Covid restrictions to keep the ULG to a small number. But what makes an ideal candidate for the ULG? For Trim, it meant seeking out people in the community who are trusted and are already demonstrating the SDGs through their volunteerism and community work, they will be instrumental in promoting the outputs from this project. Inclusivity was important also, that people who may not always be involved in projects are included. Thankfully Trim has an ethos of community work and strong volunteerism and some of the group wear multiple hats when it comes to being involved. Trim's amazing ULG consists of people involved in Sustainable Energy Communities, community policing, Family Resource Centre, Tidy Towns, Library, sustainable businesses, older people council, scouting movement and politics.A slightly different approach was taken to include younger people and we felt it was important that younger people be represented by a young person, however, this might be a little daunting coming into a group of (oldish!) adults, so we suggested the younger person bring a peer for support and who will represent future generations, and check that the actions are considerate of those yet to come. Scouting Ireland expressed an interest in participating but unfortunately due to the restrictions could not attend the first workshops, it is hoped they will attend the next event. Huge credit should be given to the group who are volunteering their time and expertise on top of their already busy lives.

The prospect of working on the SDGs can be quite daunting given that here in Ireland they are not well known, and Trim found this out when they projected the SDG wheel onto Trim Courthouse and someone thought it was to associated with a Pride event!
This was remedied by providing online training on the SDGs by Development Perspectives, specialists in adult and community training. This training opened Trim's eyes to critical thinking around the SDGs and the training even turned into an impromptu workshop where information was captured for the Reference Framework for European Sustainable Cities toolkit. Two in person and Covid compliant workshops were then held to capture more actions and consider future actions. These workshops were kindly hosted by the OPW in Trim.
Additional to the training a dedicated twitter campaign on twitter was used to create general awareness around the SDGs to a wider audience, 17 days of bitesize SDG info, followed by 17 days of actions individuals could take.

Work continued on creating a City Profiles and the RFSC toolkit was used to capture SDG actions already in place and identify strengths and weaknesses. Work has now progressed to the visioning stage, allowing creativity and imagination to be released. A chance encounter on twitter identified an artist from Trim who is actually engaging with TY students on the SDGs, he was asked to join the ULG and is kindly going to facilitate a visioning workshop with the group, to draw their vision for Trim 2050, this will form part of the overall vision submission. With the ULG they are going to 'borrow' an idea from the transnational meetings, to create a shop of vision ideas where the ULG will use fictional currency to buy their vision, they can not choose everything so must shop carefully!

Presently, we are in the middle of Transnational meetings and although these are virtual there is cohesion across the group as the partners work through the various exercises. It is clear there is a huge amount of knowledge and experience across the 19 cities and when a meeting concludes the partners have many new ideas they feel can be translated to the local level and, most importantly, they are inspired and motivated to continue on our SDG story! More here.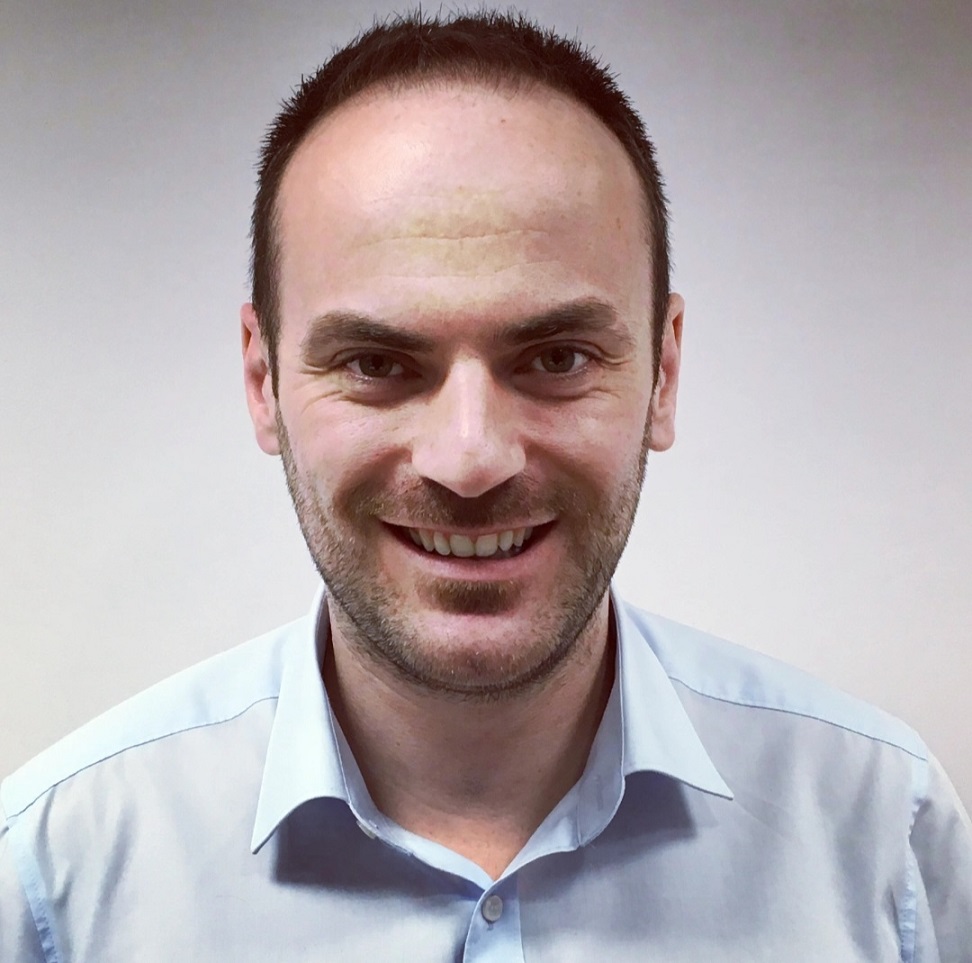 Submitted by Karl Murphy on