Urban poverty and the pandemic
It's not just a health crisis we are living.
Covid-19 is not only a health crisis – it is also a social and economic crisis, that is hitting poorest people hardest. In this article, we explore what this could mean for URBACT's efforts to support local solutions for addressing urban poverty.
We already knew that poverty is multidimensional and URBACT had been working on a paper calling for a reinforced approach for tackling urban poverty long before Covid-19.
But now, inequalities are increasing and becoming more visible. Differences in the quality of people's jobs and their housing are exacerbating quality of life differences between rich and poor during lockdown. Even more seriously, there is evidence that poorer communities are more at risk from Covid infections and death.
The current uncertainties only reinforce the importance of the principles that URBACT has been calling for and supporting in its long history of action on urban poverty. These are principles based on the prioritisation of neighbourhoods with the most socio-economic difficulties and a clear commitment to more participatory co-creation processes with local stakeholders.
The history of urban poverty and URBACT
URBACT was established in 2006 as the successor cooperation and exchange programme to URBAN, the very successful area-based initiative, aiming for integrated development of deprived neighbourhoods. Right from the beginning of URBACT I, directly poverty-related topics had an important focus, including on disadvantaged neighbourhoods and active inclusion.
From the mid-2010s, one of the first URBACT 'capitalisation' efforts aimed to draw out lessons and thinking from URBACT on Integrated Regeneration Of Deprived Areas as a contribution to the European Urban Agenda. More recently, URBACT has been working actively with the Urban Poverty Partnership (UPP) of the Urban Agenda for the EU.
The resulting Local Pact paper offers a policy framework for countries and cities, promoting area-based approaches, combined with people-focused processes for designing and implementing poverty-reducing measures. It is the combination of the two approaches that is essential. This should fit well into the planned Cohesion Policy architecture, under the leading agenda of the Green Deal.
This was the situation until the beginning of 2020: although the member states could not agree on the Multi-annual Financing Framework for the 2021-2027 period, everyone was expecting an agreement before the end of 2020 and the start of the new period of Cohesion Policy. In our Local Pact paper, we called for significant funding and adequate instruments to target the most deprived areas.
Then Covid 19 arrived
Within a few weeks the world turned upside down. Besides the direct health impacts, the economic and social consequences have been huge. Many sectors of the economy came to a stillstand, as a result of which unemployment increased dramatically. The different types of confinement policies, introduced to slow the virus, radically changed the life of people, exacerbating existing social problems and creating new ones.
Although 'everyone is affected' by the lockdown policies, it is clear that people are in very different positions to withstand the difficulties. The most affected have been those who were already most at risk of poverty and exclusion. Types of employment and housing conditions are key determinants of the maintenance of income, health and quality of life during quarantine.
At the same time, many families who were in relatively secure positions are also increasingly at risk. Poverty has never only been about income – it has always been multi-dimensional. But, more than ever, we can see the impact on personal and health outcomes of inequalities around access to quality: employment, food, housing, broadband, education, social networks and support services.
Cities' reactions to support the poor
Public responses to the sudden pandemic are led by national governments, resulting in a stark centralisation of policymaking. However, national systems are very different and in some countries the safety net has very large holes, many made damagingly larger by years of austerity. Thus local governments also have to intervene, whether they have the financial means for that or not.
Local municipalities have suddenly found themselves in a strange and difficult situation. On the one hand, they have become ever more subordinated to higher levels of administration and political power. On the other, they face unprecedented levels and forms of social problems which they have to react to.
Across European countries, I have seen many examples of how municipalities have been intervening to tackle the problems of the worst affected population groups on a range of policy themes:
Housing: Many cities have introduced measures such as a moratorium on evictions, limits on rent increases (while supporting tenants and landlords), help for mortgage holders, preventing cuts to amenities… See examples collected by 'Arena for Journalism in Europe'.
Homelessness: cities' efforts focus on increasing the capacities and safety of shelters, and also offering alternative accommodation, even hotel rooms for the poorest. Examples have recently been highlighted by the Economist, EU Observer, and El Pais (in Spanish).
Ghetto areas, especially those outside large cities, are in very difficult situation – local municipalities often quarantine the whole areas, while giving basic level of food supply (Romanian, Slovakian examples).
Democratisation of public spaces: many cities, such as Milan and Brussels, give preference to walking and cycling over car use. Tactical urbanism and urban commoning can offer new tools and approaches to rethink and reshape public spaces whilst supporting more marginalised communities.  
Food: There are many URBACT cases of cities responding to support food production, home delivery services and/or emergency interventions to prevent hunger amongst the poorest. Look out also for an upcoming article on the URBACT website on food and Covid-19!
Inclusive education: cities can improve the quality and inclusiveness of online education by improving services and giving access to digital tools (e.g. The Hague distributed 330 laptops to low-income families). See examples collected by Eurocities and also the School at Home! platform launched by the lead city of the URBACT network On Board.
Elderly care: many cities are battling to fight the health risks faced by many elderly people in care settings (where large numbers are a major risk factor) and in their own homes (where the contrasting challenge is often isolation). For example, Bilbao is collaborating with citizens to protect vulnerable members of the community, especially the elderly.

Collaborating  to help senior citizens in City of Espoo, Active NGOs
Ongoing URBACT support to local solutions
The financial crisis of 2008-9 led to innovative local solutions but these faded away as the world returned to 'business as usual'. The same cannot be allowed to happen this time. URBACT can play a crucial role in supporting ongoing networking and exchange between European cities to support new creative approaches and to continue to promote existing integrated practices and participatory approaches.
Results already achieved by URBACT networks and cities should not be forgotten, including on topics such as food, education, social innovation and temporary use. Meanwhile, new URBACT networks of cities can be at the forefront of testing further creative local solutions to some of the challenges being exacerbated by Covid-19. This includes the newly created networks on topics of homelessness, social economy, and the urban commons – as well as an ongoing URBACT capitalisation activity on the right to housing.
At the same time, it has to be clear that cities cannot handle the increasing and complex social problems by themselves. There is an urgency to tackle the climate, social and economic crises all together. These ambitions should be clearly laid out in the Green Deal, future Cohesion Policy, and all related policies and instruments. New types of EU-wide welfare systems are also needed, starting from and strengthening the Social Pillar, based on principles such as a minimum wage, universal basic income, Housing First and so on.
Probably, URBACT needs to play an even stronger role in positioning local policies and city-level solutions within such multi-level policy structures. More than ever, reformed EU and national policies need to support local innovation and not hinder it.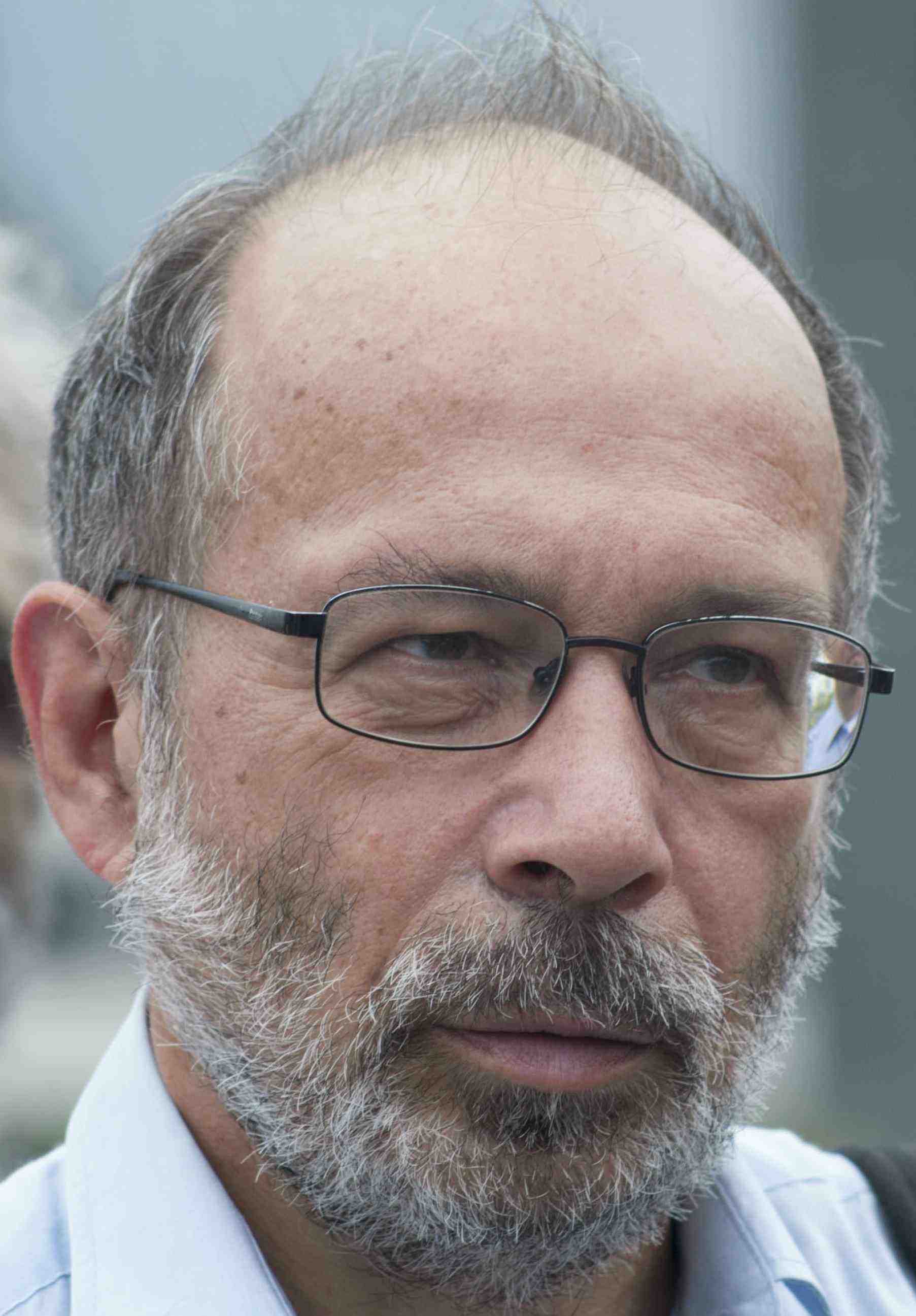 Submitted by ivan.tosics on