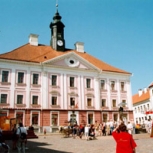 A thousand years old, Tartu is Estonia's second largest city after the capital, Tallinn, which lies 190km away to the northwest. This Hanseatic city is widely seen as Estonia's cultural capital: Tartu has a population of 100,000 and represents the economic hub of the southern half of the country. Along with commerce, Tartu is also an administrative centre with a rich historical and cultural heritage that is matched by a reputation for intellectual excellence—thanks largely to the renowned University of Tartu, founded in 1632. Tartu together with South Estonia is carring a title of European Capital of Culture 2024.
The university, along with the Estonian University of Life Sciences and a network of R&D institutes, have helped to make the city a centre of education, research and medicine. Some 20,000 students are now enrolled in Tartu's higher education institutions and the city also hosts Estonia's Ministry of Education and Research. As a result, a wave of new companies created in the areas of biotechnology, material science and IT are able to access these sources of expertise and graduate manpower.                                                                            
Despite this focus on the future, the local economy also relies on more traditional sectors such as the food industry, timber and construction materials, metal and machinery, clothes and footwear. Although the economic recession has made its impact felt in Tartu, with unemployment rising to 10.6%, the city has still been able to maintain its growth, partly due to its increasing popularity as a tourist destination, with visitors drawn to its Old Town district.
Deep blue lakes hidden between rolling hills and valleys is what makes South Estonia a popular nature getaway destination. Deep forests, a large national park, sleepy villages and adorable towns with historical churches and manors is what best characterises the southern Estonian vibe. Southern parts of Estonia are also a home to many traditional communities, such as Setos and Old Believers.
Tartu is very compact, with most sights, restaurants and nightlife nestled across a couple of parallel streets. Being the second largest town in Estonia and a hot bed for creative and scientific culture, there is always something on from theatre performances to concerts and festivals. Tartu together with South Estonia is carring a title of European Capital of Culture 2024.
Tartu County
Area: 3349.3 km²
Population: 153 thousand
Longest river: Suur-Emajõgi (100 km – 10 km of which passes through Tartu)
Biggest lakes: Lake Peipus (3555 km² – 5th largest lake in Europe) and Lake Võrtsjärv (270 km²)
Biggest island: Piirissaar (7.5 km², in Lake Peipus)

Links:
http://tartu2024.ee/en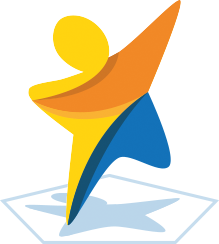 Related Good Practices
SOME RELATED NETWORKS
Recent experience suggests that it is necessary to promote a transition towards regional food systems. FOOD CORRIDORS encourages the creation of a...
Bilbao AS Fabrik Transfer Network, UIA-URBACT Transfer Mechanism, seeks to share the experience of Bilbao in the AS FABRIK project (UIA) with three...
| M | T | W | T | F | S | S |
| --- | --- | --- | --- | --- | --- | --- |
| | | | | 1 | 2 | 3 |
| 4 | 5 | 6 | 7 | 8 | 9 | 10 |
| 11 | 12 | 13 | 14 | 15 | 16 | 17 |
| 18 | 19 | 20 | 21 | 22 | 23 | 24 |
| 25 | 26 | 27 | 28 | 29 | 30 | 31 |