Szecseny and its municipality (consisting of 14 small settlements) is located 110 km from Budapest, in the northern part of Hungary, near the Slovakian border on 285 km2, with a population of 20.000. The city of Szecseny attempts to make steps towards a local resource-based micro-regional development, while trying to attract innovative investments in the agro-food domain.
The Municipality has carried out several experimental projects in the field of local-resource based rural development over the last seven years. The city is strongly committed to plan a sustainable trajectory for its local economy, with a special focus on the agro-food domain.
Szecseny and its surroundings have a long tradition of agriculture-, and institutes of agricultural education. However, the Municipality belongs to the least developed microregions of Hungary. Attracting quality agro-tourism might become a key leverage point to boost local economy.
The aim of a planned Small Scale Acton is to create a European-integrated educational "Short Food Supply Chain" based on the Szecseny SFSC Via. Local agri-food business-networks are primarily short food value chains include local producers, processors and local markets/retails. Tourists and students following the trail will be able to get a good overview of the values of a SFSC in the area while trying, tasting and buying locally produced food and other products. Navigation and contextual information could be provided via an online platform that connects the individual stepping stones of the trail. In addition, at each location information boards will show important information while also linking specific locations to the online information sources of the trail. By taking the 'Heroes for responsible dining' (www. gasztrohos.hu) on board, farms and farmers meeting the criteria of Agri Kultis' 'sustainable supplier' (see: www.miteszel. hu) could get certified and marked on the route of the study trail. Further on, these farms might become the suppliers of food to high-class Budapest restaurants taking part in Agri Kulti's Miteszel?-project. This approach could realize a tangible model of Food Corridor which might be replicable in other different parts of Europe. As a possible upgrade of the concept, bikes could also be hired to cycle along the route of the study-trail.
The City highly appreciates learning opportunities about small scale family farming-based micro regional development from the partnering cities. Drawing up localized scenarios and action plans within the UrbAct framework and implementing consensual elements with local stakeholders will certainly allow us to gain a Europe-wide perspective in the field.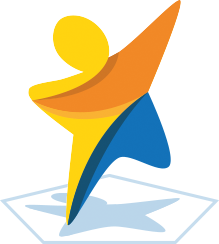 Related Good Practices
SOME RELATED NETWORKS
Recent experience suggests that it is necessary to promote a transition towards regional food systems. FOOD CORRIDORS encourages the creation of a...
| M | T | W | T | F | S | S |
| --- | --- | --- | --- | --- | --- | --- |
| | | | | 1 | 2 | 3 |
| 4 | 5 | 6 | 7 | 8 | 9 | 10 |
| 11 | 12 | 13 | 14 | 15 | 16 | 17 |
| 18 | 19 | 20 | 21 | 22 | 23 | 24 |
| 25 | 26 | 27 | 28 | 29 | 30 | 31 |