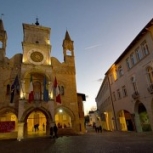 Pordenone is the westernmost of the 4 cities of the Region Friuli Venezia Giulia The City of Pordenone is located in northeastern Italy, in the western area of Friuli Venezia Giulia Region, bordering Veneto Region. Pordenone Municipality extends over a territory of 38,23 Km2. The Municipality has a population of about 51.000 inhabitants, the 25,4 % of population is more than 65 years old. Pordenone is a postindustrial city.
The current economic crisis oriented the city economy to the third sector, like commerce and services. The town leads cultural events, such as the book festival "pordenonelegge.it", the "Days of silent cinema", and the award  "Dedica". The local University provides an academic degree in Industrial design and it hosts Cultural and Creative SMEs whose activities are based on cultural and artistic values and creative expressions. The city is member of European networks: REVES, Energy Cities and International Association of Educating cities. Besides, the Municipality of Pordenone joined the Eurodesk (2015) and Europe Direct (2017) networks, becoming an important point to share information on Europe with youngsters.
Pordenone Municipality has been the Lead Partner of the project "AlpSIb. Capacity development of public and private organizations for Social Impact Bonds" financed by the Alpine Space Programme in 2016. The project lasted 33 months and ended in July 2019. The partnership included 13 other partners and 13 observers from Austria, Germany, Slovenia, Italy and France. The project overall goal was promoting social impact bonds as a new policy instrument to tackle two social challenges: the increasing number of NEETs and the ageing population.
During the project, Pordenone Municipality has also established important institutional relationships with the European Institutions committed to promote social outcome contracting. During the project an important collaboration was established with DG -ECFINN, in particular with the EU policy officer Ms. Efremova, who included AlpSib's case and results in the framework of the EC plan called "InvestEU". Another remarkable collaboration was established with the European Investments Bank Mr. Frank Lee and Ms. Jelena Hemde participated, together with DGECFINN, in AlpSib Forum in Nice and in other technical meetings. The project also saw the involvement of the European Investments Fund: Ms. Philippe Bernand-Treille took part in both AlpSib Forums, in Nice and Turin. Pordenone Municipality is now willing to share its knowledge, and the tools and the network built up during ALPSIB project with Sibdev's URBACT network. Moreover, Pordenone Municipality has also piloted the Innovation Partnership for social services procurement, which has been recommended by one of the main Legal Experts in SIB contracts, Julian Blake, as the best procurement solution for setting up an SIB.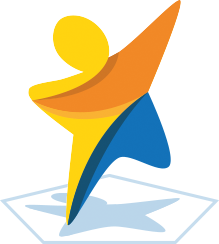 Related Good Practices
SOME RELATED NETWORKS
The goal of this Action Planning Network was to explore how social impact bonds can be used to improve public service delivery in areas such as...
In times of financial constraints, total government expenditures on public services are decreasing, while citizens expect more and more effective...
| M | T | W | T | F | S | S |
| --- | --- | --- | --- | --- | --- | --- |
| | | | | 1 | 2 | 3 |
| 4 | 5 | 6 | 7 | 8 | 9 | 10 |
| 11 | 12 | 13 | 14 | 15 | 16 | 17 |
| 18 | 19 | 20 | 21 | 22 | 23 | 24 |
| 25 | 26 | 27 | 28 | 29 | 30 | 31 |