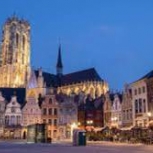 Mechelen is a midsized Belgian city, smack in the middle between Brussels and Antwerp, covering 65 km². Mechelen has a population of 86600 residents. While the grow percentage is decreasing, still a rise towards 100000 is expected. 90% of the habitants have the Belgian nationality, however 35% has foreign roots. With 138 nationalities and 83 languages Mechelen is considered as a multi-cultural place to be.
As a city in evolution, Mechelen participates in multiple projects going from connected public lighting for a safer night-life, Pericles (preventing terrorist vehicle attacks), SCIFI (enhancing the smart city implementation), SIREE (Social integration of refugees through education and self-employment) and many others (https://www.mechelen.be/huidige-projecten).
In the political agreement  2019-2024, 3 major projects are foreseen concerning mobility, reduction of poverty and business development, resulting in a 545 action program.
Below, some of them :
MOBILITY
Our road network is overloaded, traffic jams are increasing, citizens are longing for fresh air, cyclists need to feel safe and comfortable and accessibility for the elderly and people with disabilities needs to be improved.
For pedestrians, a new service will have a priority to improve all pavements.
For cyclists, the entire city centre is transformed to a zone where they have priority and where there is a maximum speed of 30km/h.
Central parking for bicycles with lockers for helmets and other accessories.
Smart streetlight projects.
Enhancing nudging projects
Adapted public transport with digital bus shelters.
POVERTY REDUCTION
The goal is to reduce child poverty by 50% by 2024 while an integrated plan is implemented containing specific evaluation points.
Concerning employment Mechelen turns out to be the second best city in Belgium.
Social house renting should reach 10%.
Tackling long-term house vacancies.
Revaluing empty sites and places.
ECONOMY
By 2024 Mechelen should be in the top 3 Belgian cities where most start-up companies, highest descent of unemployment and highest creating of new job opportunities are specific goals.
Between 2012 and 2016, 168 companies selected Mechelen as their location.
Majority of the economic activities are in sales, logistics, marketing and back-office.
Creating a job-dating-bureau trying to reduce mismatch between education and job market.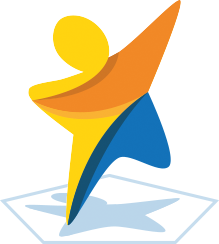 Related Good Practices
SOME RELATED NETWORKS
This Action Planning Network analyses strategies and projective concepts of cities' design that could contribute to prevent segregation and anti-...
RESOURCEFUL CITIES is an URBACT Action Planning Network of ten European cities. This project seeks to develop the next generation of urban resource...
| M | T | W | T | F | S | S |
| --- | --- | --- | --- | --- | --- | --- |
| | | | | 1 | 2 | 3 |
| 4 | 5 | 6 | 7 | 8 | 9 | 10 |
| 11 | 12 | 13 | 14 | 15 | 16 | 17 |
| 18 | 19 | 20 | 21 | 22 | 23 | 24 |
| 25 | 26 | 27 | 28 | 29 | 30 | 31 |