Liepāja, also known as the 'city of wind', is the 3rd largest city in Latvia and 10th largest one in the Baltic States. The city is located on a stretch of land between the Baltic Sea and the Liepāja Lake, which are connected by the Trade Canal. The oldest electric tram line in the Baltic States' territory curves through the city's residential neighbourhoods from north to south. The sea with its widest sandy beach in the country, the beautiful scenery and colourful sunsets are just a few of many magnets that attract locals, neighbours and guests from all over Europe and around the world. Liepāja is a destination city with high touristic added value. It has good multimodal connections through rail – port – air. The airport has been reconstructed recently and will be in full operation in 2017 after international certification.
The population size is 71 125 inhabitants, with a shrinking tendency nowadays. The ethnic configuration of the city is comprised of Latvians (54,69%), Russians (30.88%), Ukrainians (4,93%) and others (9,5%).
The unemployment rate is rather high, 11,5%, while the GDP/person is 8497 euro per capita in Kurzeme region, suffering a slight decline tendency in the last years. Historically, the most developed industrial spheres are metalworking, textile industry, production of construction materials, food processing, shipbuilding, cargo transportation and handling as well as other sectors. Therefore, key economic sectors in employment are commerce 32,7%, manufacturing 21,9%, construction 15,3%, transport and storage 14,7%. In addition, the Liepaja Business centre in the industrial park represents the workplace of 600 employees.
The city's future aspirations include the re-establishment of the spa and health tourism industry. Vigorous efforts are made in order to reinstate Liepāja's status as a popular spa resort city.
Liepaja is confronting with two main social problems: the decline of the number of inhabitants and an ageing society.
The economic problems translate into the weakening of the manufacturing industry and the transition from manufacturing to commerce sector, a shift which affects the population and the unemployment rate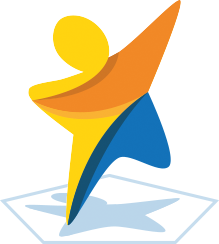 Related Good Practices
SOME RELATED NETWORKS
Seeking answers on how to combat social exclusion through the redesign of public spaces in deprived residential areas by using the power and common...
The BluAct Network follows the success of the Blue Growth Initiative of the Municipality of Piraeus, an award-winning business plan competition that...
Article
As more and more people have adopted sedentary lifestyles, and as the associated health and social problems have worsened, governments have become...
Article
Healthy and active communities are integral parts of a smart city – and they must be planned for. Urban planning has a crucial role in facilitating...
| M | T | W | T | F | S | S |
| --- | --- | --- | --- | --- | --- | --- |
| | | | | 1 | 2 | 3 |
| 4 | 5 | 6 | 7 | 8 | 9 | 10 |
| 11 | 12 | 13 | 14 | 15 | 16 | 17 |
| 18 | 19 | 20 | 21 | 22 | 23 | 24 |
| 25 | 26 | 27 | 28 | 29 | 30 | 31 |