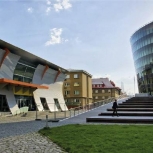 Liberec is the capital city of Liberec region, located in the north of the Czech Republic, one hour from Prague, 20 km from the German border and 15 km from Poland. It is well connected by highway with the Czech capital, but there is not an important regional transport hub in the city. Including suburbs, Liberec is the fifth-largest city in the Czech Republic after Prague, Brno, Ostrava and Plzen.
The city has a rich historical past dating back to the 12th century, when trade routes between Germany and Poland led through this location. Traders used the village as a stopover, so the city gradually became an open market village. By the 16th century, Liberec came to be the second biggest town in Bohemia, with 3 consulates, 50 textile and 60 metalworking factories. Liberec developed rapidly at the end of the 19th century as capital of the German-Austrian province of German Bohemia. During the 1920s and 1930s, Liberec became the unofficial capital of Germans in Czechoslovakia.

But then came the Great Depression, which destroyed the economy of the area at that time based on textile, carpet, glass and other light industry. And after that came the Soviet Union's military occupation, which effectively put a stop to any hopes for a flourishing industry and development of the city. In brief, the Socialist era interrupted any free-market growth based on the city's traditional retail network.

Liberec was once home to a thriving textile industry and hence nicknamed the "Manchester of Bohemia". Today, the region is predominantly an industrial district and its local production includes glass and jewellery, plastics, engineering and processing, all of them developed with close ties to the car industry. Indeed, car production and   commercialisation concentrates most of the city's business activity and together represent the focus of significant foreign investment.
Relevant for the local activity is the Technical University of Liberec, with approximately 8.000 students in a number of faculties: Mechanical Engineering, Textile Engineering, Science, Humanities, Economics, Arts and Architecture, Mechatronics, Informatics and Interdisciplinary Studies, as well as the Institutes of Health Studies, Institute for Nanomaterials, Advanced Technologies and Innovation.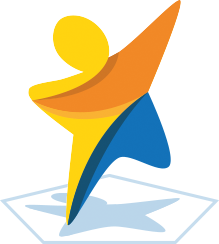 Related Good Practices
SOME RELATED NETWORKS
This Action Planning network created strategic plans to enhance the competitiveness of small and/or independent retail businesses, considering them a...
News
The new free massive open online course (MOOC) of the European Committee of the Regions (CoR) will go online on 15 January 2018. The CoR is launching...
| M | T | W | T | F | S | S |
| --- | --- | --- | --- | --- | --- | --- |
| | | | | 1 | 2 | 3 |
| 4 | 5 | 6 | 7 | 8 | 9 | 10 |
| 11 | 12 | 13 | 14 | 15 | 16 | 17 |
| 18 | 19 | 20 | 21 | 22 | 23 | 24 |
| 25 | 26 | 27 | 28 | 29 | 30 | 31 |