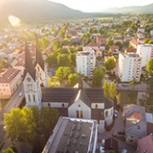 The city of Kočevje is an administrative, economic, and cultural center of the Kočevje region or Kočevska as we call it. Kočevje is the biggest Slovenian municipality, but is also scarcely populated. Approximately 16.000 inhabitants live in a total area of 555 square kilometers. In a way this is also something that we are also proud of. The landscape of Kočevska is one of best preserved natural areas in Slovenia and Central Europe. 90 % of the area is covered with forests where Dinaric fir-beech forests dominate. Therefore, the municipality of Kočevje provides a great supply of wood biomass and is a land of great tourism potential.
Kočevska is characterized by its significant history. Kočevje Germans, known as Gottscheers, lived there for approximately 600 years and represented a cultural and linguistic island in the middle of Slovenian territory. The memories of Kočevje Germans are still alive across the land at present, and can be seen and explored in the Kočevje Regional Museum. The premises of the Kočevje Regional Museum are in former Sokolski House, today known as Šeško House, where the Assembly of Slovenian national delegates was held in 1943.
City of Kočevje (Slovenia) was not long ago the city with highest unemployment rate in the country. Today it is recognized as the fastest growing municipality with several best practices of how to build suitable environment for high-tech investments. The true challenge today is empowering people to follow this development and rebuild the city identity – how to create a blend of traditional and the new.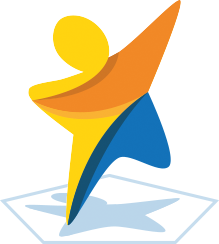 Related Good Practices
SOME RELATED NETWORKS
iPlace is a journey where the partner cities are fellow travellers who are always seeking to find niches appropriate for their cities, while...