How the food sector can help reduce youth unemployment in European medium-sized cities
The world needs to wake up to "the ticking time bomb" of youth unemployment in European medium-sized cities and treat the issue as seriously as humanitarian disasters and global efforts to eradicate disease. the Agri-Urban URBACT project works on rethinking agri-food production in small and medium-sized cities, the main goal being to find solutions that can stimulate job creation in the agri-food value chain. It recently reviewed in particular small initiatives that can boost employment such as for instance cooperation between farmers, alliances between food and farm businesses.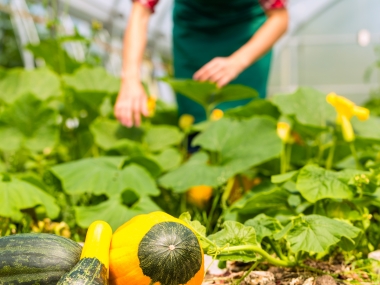 It's the feeling in the Agri-Urban network that no one - national governments, donor agencies, sectoral associations, or the knowledge community - is doing enough to defuse the ticking time bomb of youth unemployment in European medium-sized cities.

Europe's agri-food industry provides 46 million jobs in 15 million businesses, accounting for 6% of the EU's GDP. In 2015, around 10 million people were directly employed in the EU agricultural sector, representing 5 % of Europe's workforce. In most member states, agriculture is still dominated by family farms, where the bulk of the work is carried out by members of their family. At the same time, the farming population in the EU is rapidly getting older. Recent figures show that only 6% of the total farm managers in Europe were under 35 years of age. Agriculture as a source of employment is declining in Europe. Between 2000 and 2015, around 5 million full time jobs in the sector disappeared (source: Eurostat).

This article intends to give a flavour of what Agri-urban cities are doing to reduce youth unemployment.
 
Farming and food industry in small and medium-size cities: context
Farming and the food industry sustain a significant proportion of employment and income in many small and medium-sized towns throughout Europe. However, this complex of activities from both the primary and secondary sectors is categorized as a mature industry which has reached peak employment and business levels. Indeed, in recent decades, a number of trends in Agribusiness have reduced the capacity of those activities to sustain employment in towns.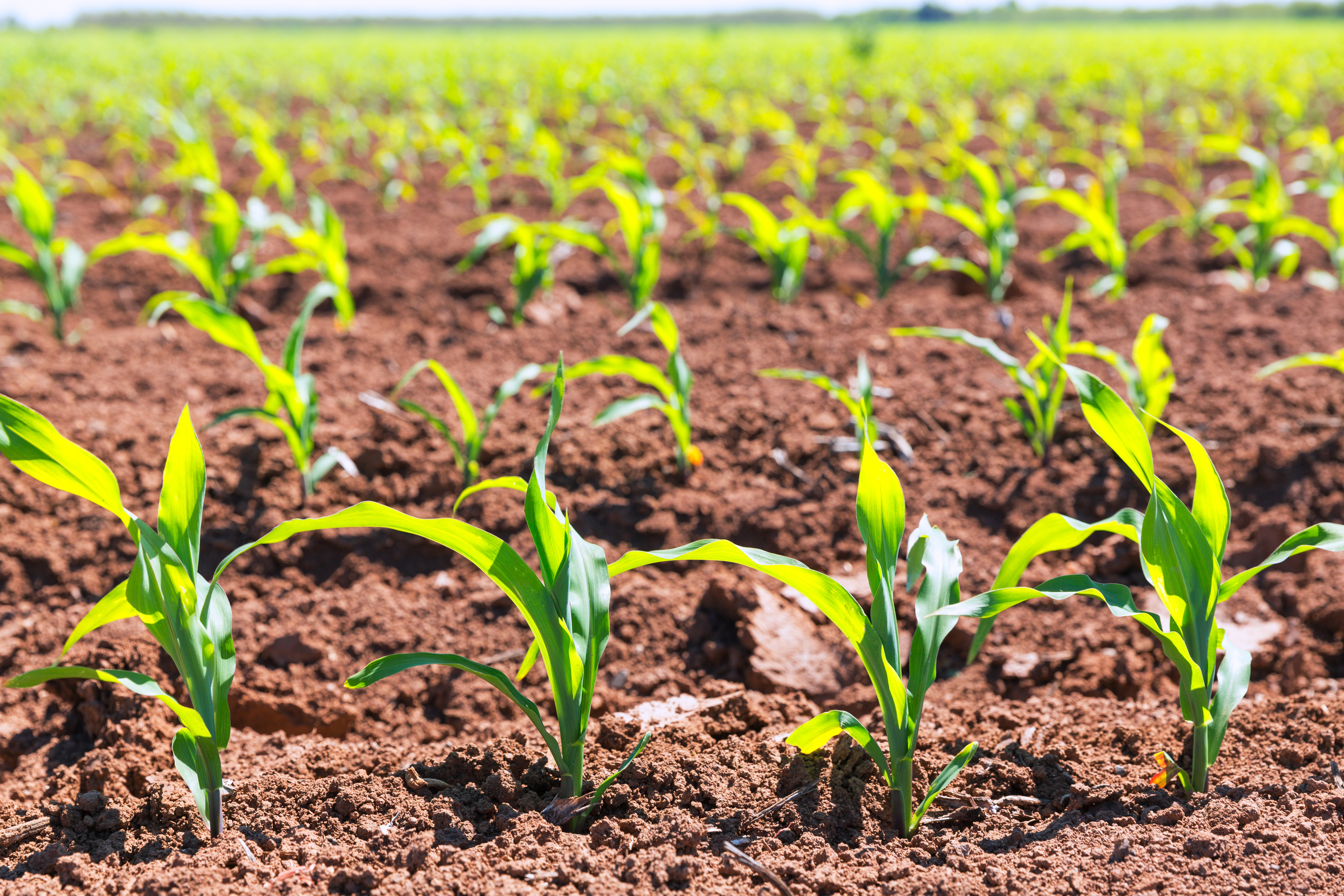 Unemployment rates are generally significantly higher in rural than in urban regions. In rural areas, it is estimated that "hidden unemployment" (involving underemployed farmers and farm workers) is higher than in urban areas.

The economic structure of rural regions is in transformation: the share of the primary sector in GVA declines continuously, while the share of the tertiary sector grows. This is a general trend in all regions, but it is more pronounced in rural regions. The growth in tourism illustrates the growth of the tertiary sector. It is increasing in all regions (especially in Southern European countries) and is found as a main driver for growth and employment. Thus, those urban economies in transition to more sustainable models are finding opportunities in re-thinking the agri-food production, which is especially relevant in the so-called agro-cities of the European area. More widely, a number of tested initiatives which are dealing with job creation in agribusiness in urban and suburban contexts are already showing their potential, e.g. community vegetable gardens, local markets, municipal land banks, farming spaces for young entrepreneurs, e-commerce, technology parks in the food sector, rising of short distribution channels, green markets, agro-ecological suburban belts.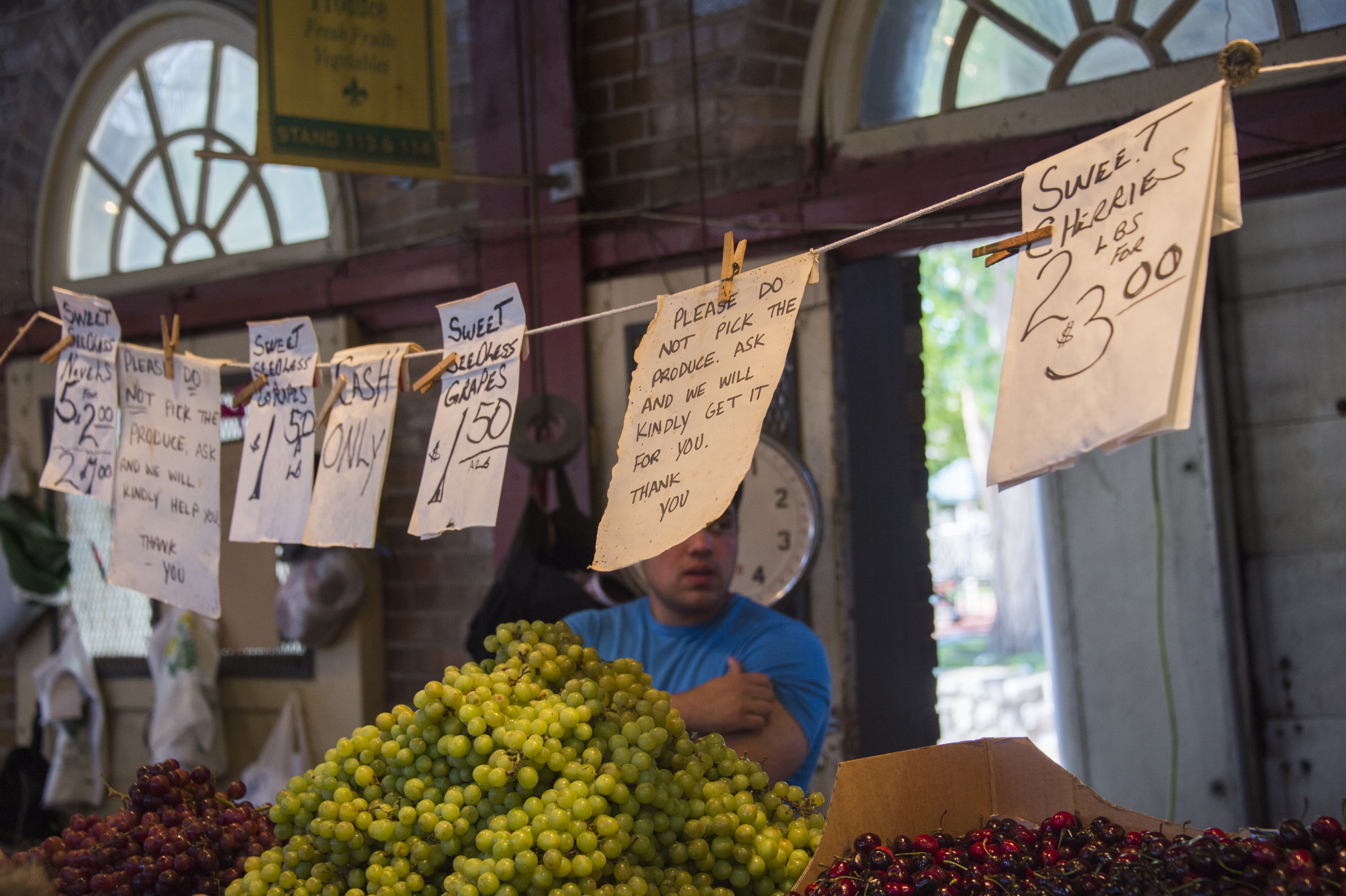 Agri-Urban cities have in common the fact of being small and medium-sized cities with strong links between the urban and the rural environment. For this reason, they are exploiting the opportunities offered by rural areas to create jobs in the agri-food sector and improve the overall sustainability of their ecosystem, while injecting in their urban fabrics elements of rurality such as food production. These cities and towns are creating the conditions to offer real opportunities to foster job creation in farming and agri-food production as a beneficial impulse for the urban unemployed population.
Why the local economies of rural towns have become narrow
There was a time when each rural community had its own diverse local economy. Food would be produced and processed; non-food products from agriculture, fisheries and forestry covered a great range of needs; goods would be made and repaired locally by a range of craftsmen; services would be provided locally. Changes since then have tended to discourage local processing of food, timber or other raw materials, replacing rural craftsmen with distant urban industries, and causing services to relocate to larger towns.

These developments have also resulted in a brain-drain from small medium sized rural cities. Thus, the local economies of many rural cities have become narrow and relatively weak, with an overdependence on economic decisions made in distant cities. Without incentives to create alternative employment, the brain-drain of young jobless will continue.
The Agri-Food Production: an opportunity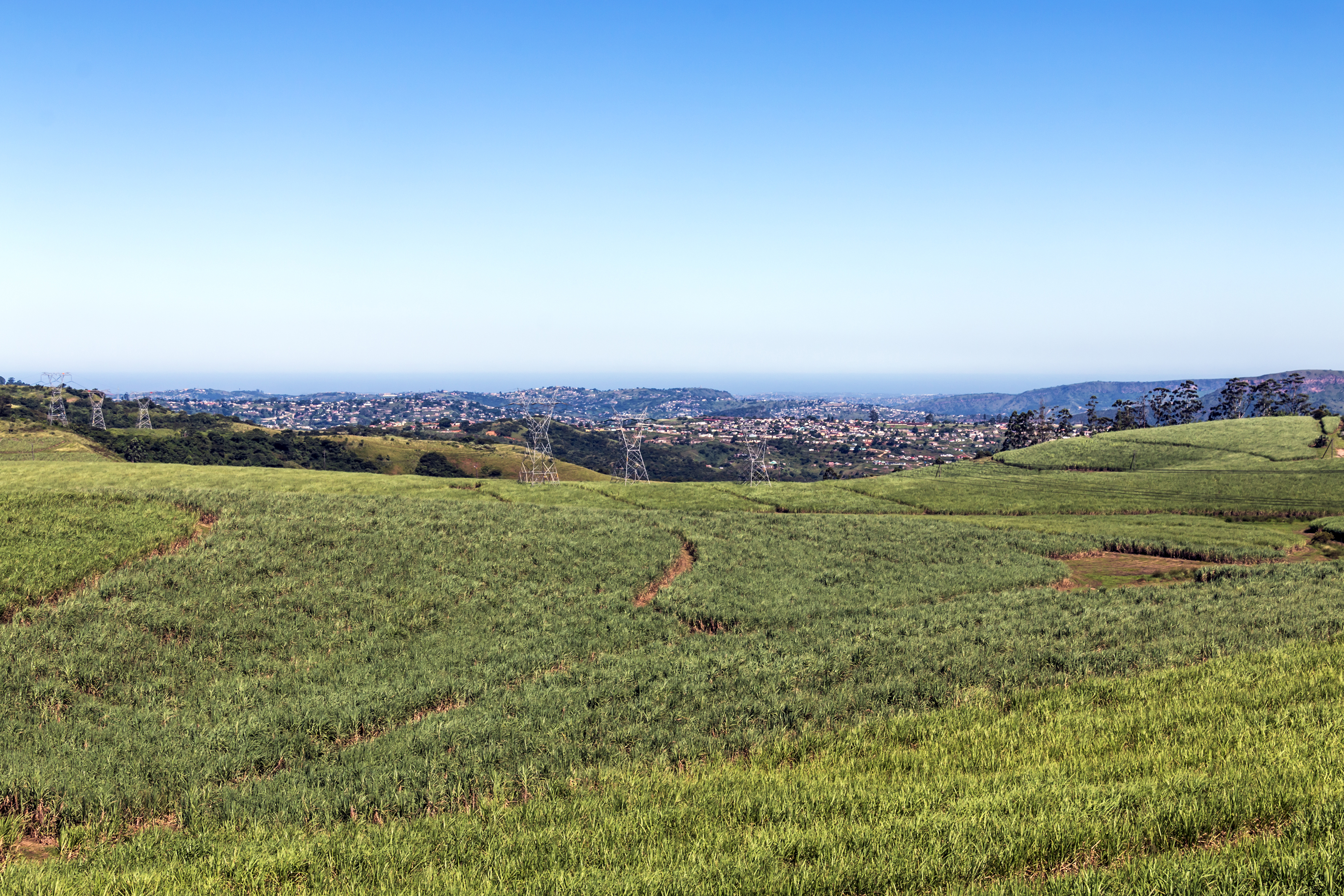 Agri-food production still plays an important role in terms of GDP, employment and environmental sustainability. When implemented successfully, a local food system can have a positive impact on three critical levels: environmental sustainability, economic viability and social equity. Acting on these three critical levels generates opportunities for young workers to start up new business, create qualified jobs, improve their quality of life and wellbeing, strengthen their sense of belonging and integrate them into the community.

The recent alarms regarding the health risks for consumers or the negative effects on the environment stemming from certain intensive production practices have resulted in new demands for quality food products and regional specialities. A decentralisation of food processing, packaging and marketing functions could bring new employment to rural cities creating local value-added.

The main economic challenges for young entrepreneurs and small farms are access to farming resources (such as land and capital) and access to markets, particularly in terms of bargaining power in the food chain. A food system is a complex web of interconnected entities that takes food from its source to our plates. Heavy and complex supply chains give a competitive advantage to large wholesalers instead of smaller, local farms with small quantities of products. Many small farms also lack the entrepreneurial skills to improve their business models, or to identify new business opportunities.

The new communication technologies and infrastructures, like the Internet, have made numerous jobs independent of the place they are performed. These technologies also give access to knowledge, consultancy services and to the world market. Rural cities, or individuals living in rural areas, can thus offer their products, skills and services to a broader market.

An increasingly important sector of services concerns tourism and local gastronomy. In many countries, successful initiatives of wine and gastronomic fairs and festivals have brought new life to entire regions, promoting local cultural (e.g. music, costumes, dances) and gastronomic traditions. Such developments are reviving market towns traditionally providing important services and employment for their rural hinterland.

Leisure activities, such as fishing, hunting, walking, skiing, cycling, horse riding, golfing, etc, attract an increasing number of people to spend their holidays in rural surroundings. The creation of nature reserves, or sites of special scientific or historic interest, and areas of outstanding natural beauty, have added interesting products to the countryside as an area for recreation and learning. The necessary maintenance work creates new employment for countryside stewardship and a range of other activities surround these new "products".
Some small iniatives have a huge potential for boosting employment
More recently, small initiatives with an important potential for boosting employment in the sector have begun to emerge. We, at Agri-Urban, are collecting evidence of this transformation at different levels:
Towards inclusive, coherent and reflexive urban-rural food governance systems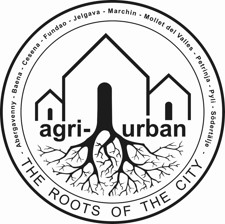 Agri-Urban is collecting evidence to confirm the potential of thousands of jobs that can be created in the agri-food sector when cities implement smart policies to exploit in a sustainable manner the rich resources of small and medium sized rural cities in order to produce a favourable effect on employment. We intend to generate a better understanding and deployment of all tested tools and initiatives, inside and outside the partnership, which open new perspectives and opportunities for food production in and nearby our cities.

The search for evidences with impact on job creation cover different themes as; Short Circuits (Urban Markets, Online Shops, On-farm Shops, Food Hubs), Smart Land Use (Urban Land Use, Rural Land Use), Business Development of SMEs (Entrepreneurship & Incubation, Business Skills, Digital Transformation, Awareness Campaigns, Food Tourism) and Public Procurement (public plate).

So far, the evidence collected makes it clear that reinforcing the links between the urban and the rural environment opens opportunities offered by rural areas to create jobs in the agri-food sector and improve the overall sustainability of their ecosystem, while injecting in their urban fabrics elements of rurality such as food production or the creation of farming spaces.

In the public agenda, food is no more considered just as a commodity or as a nutritional necessity; it is an emerging multidimensional policy challenge, which crosses ecological, social, economic and spatial dimensions. A sustainable and integrated urban approach is being implemented in Agri-Urban to deal with the main issues that must be addressed: an inclusive, coherent and reflexive urban/rural food governance system; a more solid social and physical infrastructure to reduce the distance between producers and consumers, and to promote circular economy; reliable markets for quality food producers, resulting in new opportunities for SMEs development; the need for experimenting new forms of entrepreneurship in the agricultural sector, and for creating new jobs and skills.

Employment and job creation, along with competitiveness, is our main focus, in terms of international cross-learning and action planning at local level. Most of the evidence herein mentioned are proving to be useful in terms of job creation, under various forms, especially by encouraging self-employment and creation of small and medium-sized family and social enterprises. Furthermore, these small initiatives, albeit embedded into proximity networks, host a potential for scaling up.
This article was co-writted by Miguel Sousa, Raquel Moreno and Antonio Zafra.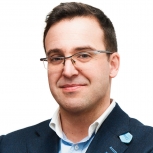 Submitted by Miguel Sousa on