Gothenburg's new app for education
Edited on
01 November 2019
Could a digital tool change the school system and prevent drop out by educating students and teachers?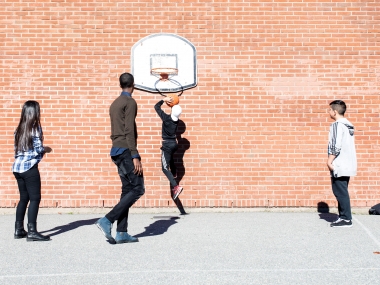 In the Swedish city of Gothenburg (SE), a small group of teachers, students, statisticians and medical specialists pooled their talents to create a mobile app to predict patterns in absenteeism and encourage kids to stay in class. The test version is now working so well in three schools that there are plans to use the new tech tool across the country.
The 'Promoting Public Health through Successful Schooling' project kicked off back in 2017 after Gothenburg decided to improve public health using big data. Social inequality was spiraling – with people living nine years longer in richer neighbourhoods than in worse-off areas.
The authorities decided one way to improve physical and mental health was to improve education for 6-16 year-olds. Work started with seven schools in the disadvantaged suburb of Angered, a predominantly immigrant district on the city's northeastern edge.
"To increase school results, the students have to be in school, and to actually attend to their classes – not hanging around in the corridors," says Lena Bilén, who was then Development Officer for Education in Angered. She went on to become Coordinator for School Administration across the City of Gothenburg when all ten districts were grouped under one city-wide secondary education department in July 2018.
By law, schools in Gothenburg are required to notify parents the day their child doesn't turn up. But despite being relatively advanced in collecting attendance data – using a city-wide online platform since 2000 – details on specific lessons attendance is sketchy for most schools. Many students, especially teenagers, turn up for the day but then skip their classes. Up to half the students may be missing from certain classes, but without clear information, staff react to absences as best they can, retrospectively, when it's already too late. Students can get defensive or withdraw altogether to avoid confrontation.
Early warnings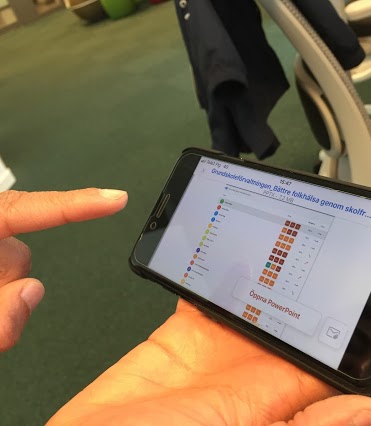 Searching for new, more proactive, ways to tackle absenteeism together with students, Angered's education department decided to create a digital tool to track and predict absences. Working with the existing platform, the new technology uses data analytics to provide early warnings when certain students are likely to be absent. 
Through monthly workshops and constant feedback, the authorities worked closely with nine local stakeholders, including university hospitals, participating schools – and IVBAR, the app's developers. 
Gothenburg also joined the URBACT StayTuned network (2016-2019), along with eight other EU cities, to share notes on tackling 'early leaving from education and training', otherwise known as ELET. As StayTuned's local coordiator, Lena Bilén said the transnational exchange and learning network boosted support among stakeholders, including VINNOVA – the Swedish Governmental Agency for Innovation Systems – who are funding the app's development.
"The willingness to change among teachers and develop a system together with the pupils and stakeholders has been a consistent feature throughout the project. The engagement is great," says Bilén.
This user-led development is taking longer than planned. But by involving main users from the start, the design team can ensure the app is effective and practical – balancing it with Sweden's strict data privacy legislation for example – and should pave the way for smoother implementation later.
One game changer is that teachers can access student data quickly and easily on a mobile phone. "Teachers can update the data in real time. This makes it more useful – if you know the data is accurate and current, you are more likely to use it to help with your work," says Ian Graham, StayTuned Lead Expert.
Based on the data entered for each student, staff get a review of their attendance the previous week, the current week, and a prediction for the following week. This prompts them to ask students "how can we together help you come to lessons next week?" The app also links in to possible solutions for each pupil, with further information such as individual notes, and records of parent meetings.
Maths and sport
Gårdstensskolan is one of three schools testing the app in Gothenburg. All its pupils grew up speaking a language other than Swedish: either they or their parents were born abroad. School principal Sargon El khouri says the app is helping his teachers and mentors to discuss the students' absences and understand any patterns that appear. For example when staff notice a child is often absent from mathematics, and ask them why, they may hear "the teacher doesn't give me the help I need". Or "I'm too tired to keep up with the schedule: that's why I'm coming late on Tuesday and Friday". El khouri and his colleagues can also see when students from different classes are consistently absent at the same time.
Thanks to this clear, up-to-date, attendance information and understanding, El khouri says there is "much better communication between the students and the teacher."
Cooperating around the app helped change mindsets
It's still too early to see the health benefits, but absenteeism is already falling where the tool has been introduced. With training and support, teachers are switching from a reactive to a more posivite, proactive approach, using the app to work together with pupils to improve attendance instead of simply analysing the reasons why a pupil was absent.
Unexcused absences among 6-16 yr-olds dropped after the app was introduced in Angered.
"Teachers have a completely new mindset. That's a great, great difference," says Bilén. In the past, students returning to class after a long absence may have been reprimanded, or gone unnoticed. Now teachers can welcome them back, look to the future, and ask what can be done to help them to stay. If children are missing athletics, it may be that they simply do not have sports clothes. That too can be solved.
"The new system and app is a huge enabler for proactive behaviour. But it is the behaviour of teachers, driven by a new mindset, that will make the difference. The tool is only as good as the way it is used. The data alone achieves nothing," adds Graham from StayTuned.
Spreading innovation
So far the new app and proactive approach have been used to help about 200 children. But now it looks set to grow. Colleges for 16-19 year olds are also getting involved. And the city is now applying for further VINNOVA funding to implement the 'Promoting Public Health through Successful Schooling' tech in about twenty more schools across Gothenburg and neighbouring Borås, starting in 2020.
"The aim is to facilitate for teachers in their daily attendance work, increase attendance at school and in the long term achieve better public health throughout Gothenburg and other cities," says Sara Näsström, Innovation Project Manager for the City of Gothenburg.
"National and international interest helped the local project," adds Bilén. "Now the whole administration is speaking about this project and this app connected to systemic work on absenteeism. Small things can grow to be bigger and better!"
Bilén says changing mindsets city-wide will be the biggest challenge: "It takes time, but we hope we reach that. And now we can say: we had a problem, now we have a plan!"
Read more on URBACT and education: https://urbact.eu/education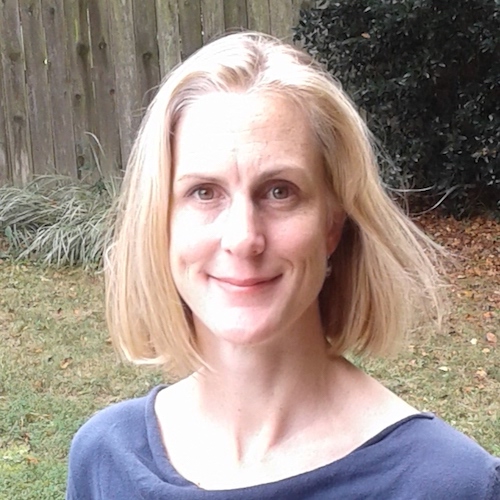 Submitted by Amy Labarrière on