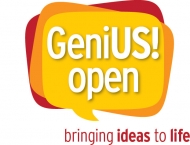 Our project will transfer a leading edge Open Innovation approach where citizens and businesses work together with the city, creating innovative solutions to city challenges via an online collaboration platform; GeniUS! 
In a time of unprecedented change for cities, with financial resources reducing rapidly, it is imperative we find new ways of operating. We must source ideas from outside the traditional city council structure and couple this with a different culture and working practice within the city council itself.
Our online collaboration platform enables exchange of ideas between residents, communities, companies and academics. This is coupled with a completely new style of collaborative event ("Synergy Surgery"), to provide a systematic solution for solving city challenges.
See complete overview
Partners
Go to the map
Learning Logs
Transfer cities had ups and downs when understanding, adapting, re-using and even improving URBACT Good Practices. STAY TUNED TO CHECK ALL LEARNING LOGS, documents sharing the knowledge and lessons learnt al local level that will be AVAILABLE SOON.