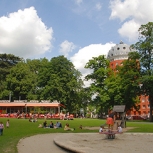 Breda is a city in the province of North Brabant (NL). The name comes from "brede Aa" (wide Aa), meaning the confluence of the Mark and Aa rivers. Breda has a population of 185.000 people and is the ninth largest city in the Netherlands. Breda has diversity and togetherness in its DNA. We dare to think differently and have done so for almost 800 years.
Breda received city rights in 1252. It ended up in the possession of the House of Nassau, passing to William I of Orange, who made it an official residence. Modern industry emerged during the 19th century. Numerous companies settled in Breda, including beer breweries, the food industry, matches factories and iron foundries.
Today a vibrant student city, the key local industry and employment sectors are business services, life science and health, creative and agrifood industries.
Breda connects on a multitude of levels:
On Axes: due to our central location between the world ports Rotterdam and Antwerp. Our ambition is to be able to reach Paris, Berlin, London and Copenhagen within 45 minutes in 2030. 
Quality of life: Living and working in green historical surroundings with good urban facilities where sustainability is encouraged and maintained. By 2030 Breda wants to be the first European  city to be located in a park environment
Together: A city to meet and come together. In 2030 Breda strives to tell the world about our unique Breda mindset by having five city's embassies based worldwide in 2030.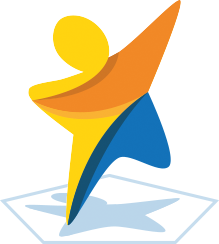 Related Good Practices
SOME RELATED NETWORKS
How can we improve urban greenspaces in order to promote mental and phsyical health for our communities? Health&Greenspace Action Planning...
| M | T | W | T | F | S | S |
| --- | --- | --- | --- | --- | --- | --- |
| | | | | 1 | 2 | 3 |
| 4 | 5 | 6 | 7 | 8 | 9 | 10 |
| 11 | 12 | 13 | 14 | 15 | 16 | 17 |
| 18 | 19 | 20 | 21 | 22 | 23 | 24 |
| 25 | 26 | 27 | 28 | 29 | 30 | 31 |