In My Generation at Work Braga is strengthening multi-stakeholder cooperation by establishing a connection space, where businesses, education institutes, young people, NGOs promoting young people's employability and government institutions can meet, providing an inspiring example for the young to stay and work in Braga as a follow up of Braga2012: European Youth Capital. Expected effects: New permanent coordination platform established and active consisting of the Braga2012: European Youth Capital, Braga Municipality several Departments, Braga2012: Youth observatory, Minho University, Confederation of Employers, Industry associations, State Employment Agency, State Agency for Education Development, Minho University Student Union, youth NGOs, secondary schools and vocational schools. Available youth employment resources (counselling and career guidance services, training programmes, hubs and intermediates, internships, paid temporary jobs, etc.) in Braga " GeNeRation" Center and Euro-Atlantic Youth Center, better integrated and concentrated; Young people's needs for support mapped in order to design complex "packages" of counselling, social and training services (which would improve employability and enterprising potential of young people from specific social groups). Packages developed for at least 5 social groups of young people; 1 Meeting place established for young entrepreneurs in the GeNeRation Centre. Est. 1000 young people in Braga2012 assisted to find work or be better equipped to find work including self employment. 
Connecting different initiatives concerning youth employment and employability better together. In order to enhance the youth employment issue Braga as a Youth Capital 2012 has started several incubators and integrative platforms closely linked with developing transnational cooperation.
To find out more about My Generation at Work in Braga, check out The Braga Partner Profile.
Social Innovation Experiments = Go For It (GFI's)
In MGatWork we want to start immediately to DO and experiment in the topics/areas, where the city wants to achieve new service products. We call these small experiments GO FOR IT (GFI's) to emphasise that we need to start exploring the new possibilities.
During the workshop in Braga, held on 12 and 13 September 2013, the experiments were presented with a supporting Prezi presentation, which can be found here.
In Braga the experiments are:
This project gathers various civil society organisations. It's a mixed cultural/youth/entrepreneurship centre with programmes for these sectors and educational programme transversal to all sectors.
This experiment relates both youngsters and local, regional and national municipalities in Portugal. Results from local seminars will be gathered to develop a final strategy for young people that are combining citizenship and entrepreneurship. This strategy will be developed by youngsters on GNRation in December 2013.
Enterprises will make challenges. Students challenged to solve problems --> connected to the University. Certificated skills online with entrepreneurial profile of individuals. It functions as a competence centre. The idea is to develop competences and if they win a challenge they can be hired.
Entrepreneurial Academy in collaboration with school for all age categories. A first study book for the age category 6-10 years has already been published.
This experiment provides to the municipality of Braga, advices, contributions and entrepreneurship projects.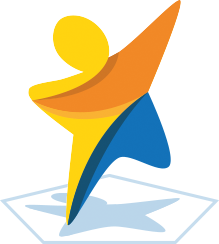 Related Good Practices
SOME RELATED NETWORKS
Cities that suffer from congestion, emission loads, social exclusion and, lastly decrease of the quality of life, have gathered in this Action...
To end homelessness through innovative housing solutions at city level is the main driver from the Action Planning network. It is not about managing...
| M | T | W | T | F | S | S |
| --- | --- | --- | --- | --- | --- | --- |
| | | | | | | 1 |
| 2 | 3 | 4 | 5 | 6 | 7 | 8 |
| 9 | 10 | 11 | 12 | 13 | 14 | 15 |
| 16 | 17 | 18 | 19 | 20 | 21 | 22 |
| 23 | 24 | 25 | 26 | 27 | 28 | 29 |
| 30 | 31 | | | | | |