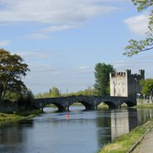 Athy is a city situated at the meeting of the River Barrow and the Grand Canal in south-west County Kildare, Ireland, 72 kilometres southwest of Dublin. It is the sixth largest town in Kildare and the 50th largest in the Republic of Ireland. Kildare County has a population of 225,000. Athy has 9926 habitants and a surface of 10.329 km2.
The employment rate in Athy is 69.7% and the economic sector is made up of:
Financial services 27.6%
Education, Healthcare Services and Social Work Activities 28.6%
Manufacturing 20%
Construction, Agriculture, Tourism, Professional and Technical Service and others 23.8%
The town is steeped in history and heritage, and has its own Museum dedicated to Sir Ernest Shackleton Polar explorer who led three expeditions to the Antarctic. There is an Autumn School dedicated to him. Also the Town has many festivals and events to show case the town and encourage tourism.
Tourism is a huge untapped resource for Athy. The town is very warm and welcoming; it has many hidden treasures such as the River Barrow and Grand Canal waterways which transverses the town centre. These amenities are a focal point for a diverse range of water based activities such as Barge trips, Canoe hire, Kayak hire and leisurely walks along the river. The town has many international businesses such as Boortmalt, Crown Packaging, Tegral Slate, and it has a highly skilled work force to support and new businesses coming to town.
Key challenges are the high unemployment rate, early school leaving, substance miss use, young lone parents, environmental issues, and social behavioral issues, dis-engagement by the young generation and age dependency issues.
Athy is addressing these issues via the Local Community Development Committee Athy agency support, Athy Town Development Team, the Local Enterprise Office and through the Volunteering Cities Transfer Network Project Learning approach.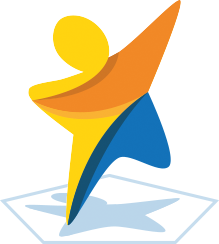 Related Good Practices
SOME RELATED NETWORKS
This Transfer network makes use of Volunteerism to approach social exclusion and poverty at the community level. Focus is given to an inter-...