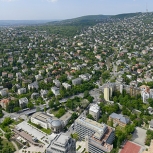 12th District of Budapest (Hegyvidék)
The 12th District of Budapest, also called Hegyvidék (meaning "the mountainous area"), is located on the hilly Buda side of the capital of Hungary. This district houses 58.000 residents. In terms of the socio-economic profile, the unemployment rate is rather low, while the general population is ageing, in spite of the growing number of young families with infants moving in.
The Hegyvidék Municipality is responsible for the administration of Budapest's greenest district, a hilly suburban area in the western part of the Hungarian capital, which has its own micro-climate. Hegyvidék can be divided into four zones: a densely built-up zone, a central zone, a mostly residential zone, and a forest zone. Here, 44% of the territory is made of green areas – represented mainly by private gardens (40%) and forest (60%). The district is home to two of Budapest's most significant parks, -Normafa, covering 963,8 ha and the Natura 2000 site, known for its biodiversity richness. Overall, green area per capita is around 170m2.
The Hegyvidék Municipality is committed to sustainability, environmental protection and energy efficiency. That is why the Green Office was created in 2016, which is carrying out numerous programs related to the environmental protection, -raising awareness of residents, dealing with the tasks of the municipal environmental authority, as well as with international projects.
Hegyvidék has implemented several projects funded through National Ops, including public buildings refurbishment to increase energy efficiency, environmental awareness raising actions for wider audience and residents, and instalment of solar cell systems on public buildings.
In addition, the city has also worked on 21 projects funded via Structural Funds (transnational and national programmes) and has been involved in several EU Programmes including INTERREG and URBACT projects. Indeed, it is involved in URBACT's network "BeePathNet", a project  which aims to create a bee friendly city by building a network of different stakeholders and implementing a so called "bee path" with education, awareness raising, tourism, biodiversity, new bee products and promotion related activities, touching on proper green space management. It is also involved since June 2019 in the "Health&Greenspace" network as a Lead Partner, which deals with planning and managing of the health responsive urban green infrastructure.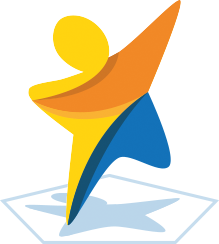 Related Good Practices
SOME RELATED NETWORKS
BEE PATH Good Practice logic is very simple - bees are the best indicator of healthy environment! BeePathNet Transfer network aims to up-grade and...
How can we improve urban greenspaces in order to promote mental and phsyical health for our communities? Health&Greenspace Action Planning...
| M | T | W | T | F | S | S |
| --- | --- | --- | --- | --- | --- | --- |
| | | | | 1 | 2 | 3 |
| 4 | 5 | 6 | 7 | 8 | 9 | 10 |
| 11 | 12 | 13 | 14 | 15 | 16 | 17 |
| 18 | 19 | 20 | 21 | 22 | 23 | 24 |
| 25 | 26 | 27 | 28 | 29 | 30 | 31 |