Újbuda is the 11th most densely populated district of Budapest with 140.000 inhabitants and a continuously growing population. The district is divided into different zones representing several urban fabrics: Bartók Béla Street and its surroundings are one of the most elegant parts of Budapest ; Gellérthegy and Sashegy belong to the top green-belt areas of the capital; but there are also huge panel blocks, abandoned industrial places and several deprived urban areas. Two of the biggest university campuses of the country are also located in the district providing a huge human capital.
The Bartók Béla Street is the target area of Újbuda in the implementation network CREATIVE SPIRITS. In Budapest, the creative and cultural industries are mainly located on the Pest side and in the city centre, because this is where the most important cultural institutions as well as lots of leisure activities attracting many tourists are.
There are some historical places in the Bartók Béla Street area: the Hotel Gellért and nearby the square with the statue of the bishop; the rock chapel in neoroman style which was built in 1931; the Gárdonyi Square and the Hadik House Café, home of a famous Hungarian painter and the haunt of writers and poets in the 20th century; the B32 Cultural Centre which was the determinative venue of the Hungarian avant-garde in the 1980s.
However, Budapest and the Bartók Béla street also offer a green environment, a homely mood with quiet small streets and enjoy the presence of live art and artists. Between the Gellért Square and the Móricz Zsigmond Circus - one most important places of the Hungarian revolution of 1956 - contemporary art galleries, design shops, antiquities and art cafés are to be found, as well as a famous studio house which provides shelter and opportunities for Hungarian artists.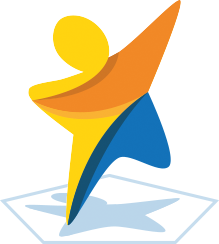 Related Good Practices
SOME RELATED NETWORKS
The joint policy challenge of the Come in! Transfer network partner cities is to mobilise citizens, foster civilian power and urban stewardship...
The partner cities from this Implementation network have a common need to improve the implementation of their existing integrated urban strategies...
| M | T | W | T | F | S | S |
| --- | --- | --- | --- | --- | --- | --- |
| | | | | 1 | 2 | 3 |
| 4 | 5 | 6 | 7 | 8 | 9 | 10 |
| 11 | 12 | 13 | 14 | 15 | 16 | 17 |
| 18 | 19 | 20 | 21 | 22 | 23 | 24 |
| 25 | 26 | 27 | 28 | 29 | 30 | 31 |