We are looking for a Capitalisation and Communication Officer
This call is now closed
The URBACT Secretariat is recruiting a Capitalisation and Communication Officer. This is a permanent position within the Communication & Capitalisation unit.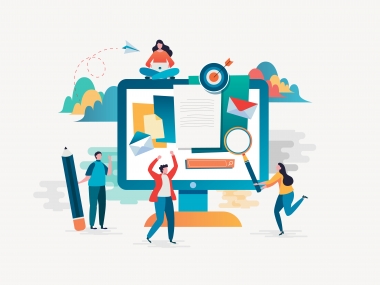 The Capitalisation and Communication unit has the responsibility to strengthen the coordination between capitalisation and communication/dissemination activities in order to facilitate access for practitioners and decision makers at all level to knowledge and know-how on integrated and sustainable urban development.
Main tasks for this position include:
A) Capitalisation activities
B) Knowledge Hub editorial planning
C) Other communications tasks
D) Programme implementation
Please click here for the full job description.
Interested applicants are invited to send their applications in English in the form of a Europass CV (https://europass.cedefop.europa.eu/documents/curriculum-vitae) and a cover letter outlining their relevant experience for the post, their motivation and their strengths that will enable them to carry out the proposed assignment. Supporting documents such as diplomas or references may be requested later.
Applicants are invited to send their application by e-mail to Nuala Morgan, Head of Unit – Capitalisation and Communication n.morgan@urbact.eu and Thierry PICQUART, Head of Unit - Administration & Coordination t.picquart@urbact.eu
Deadline for application and recruitment procedure Applications must be submitted before 30 June 2022 midnight CET.
Submitted by Josefine Hainsworth on