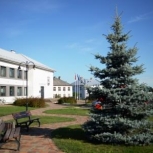 Vilani town is located in the territory of Rezekne Municipality with 29 913 inhabitants. There are 5399 people in Vilani town. Rezekne municipality is rich in natural, architectural, cultural monuments. The municipality can also be proud of intangible cultural values - amateur artistic groups, masters of folk art, talented and extraordinary personalities, cultural and religious diversity.
Rezekne Municipality is located near the Eastern border of Latvia, which is also the border of the European Union: 50 km to the border with Russia, 240 km to the capital city Riga. The territory of the municipality is crossed by the international highways Riga- Moscow, St. Petersburg- Warsaw. The territory is used as a transit corridor for many companies.
In Rezekne Municipality, there are mostly micro and small enterprises; only some middle enterprises. The highest turnover is in wood processing, construction of roads and highways, freight traffic and rural tourism.
Administration of Rezekne Municipality as local authority has a large scale of responsibilities, including the management of all interests specific to their territory: organizing schools and youth work, providing mobility and creating infrastructure, as well as supporting economic development.
The main challenges are related with depopulation and consequent ageing of the population. Similar to other municipalities and territories of Eastern Latvia, the number of people in Vilani is decreasing and the average age of the population is increasing. The migration of young people to bigger cities (national or abroad) is related with the search of job opportunities due to high unemployment and intergenerational disparities.
One of the functions of Rezekne Municipality is to reach better involvement of all the citizens in local life in order to improve the social cohesion, to foster intercultural dialogue and mutual understanding. There are the following actions to improve the social and economic situation in the municipality: a) supporting (by grants) the small beginning businesses in the rural areas; b) improving the rural degraded territories (using EU funding) and making them attractive to local people and tourists so increasing the creation of new small businesses in the territories.
The municipality also actively participates in in many international programs, for example, Latvia-Russia cross border cooperation program, Nordplus Horizontal, DEAR, Europe for Citizens, Creative Europe, Interreg, Erasmus +, URBACT etc.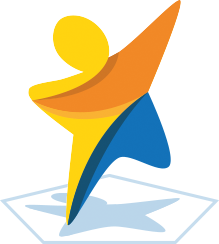 Related Good Practices
SOME RELATED NETWORKS
The transfer network makes use of Volunteerism to approach social exclusion and poverty at the community level. Focus is given to an inter-...
| M | T | W | T | F | S | S |
| --- | --- | --- | --- | --- | --- | --- |
| | | | | 1 | 2 | 3 |
| 4 | 5 | 6 | 7 | 8 | 9 | 10 |
| 11 | 12 | 13 | 14 | 15 | 16 | 17 |
| 18 | 19 | 20 | 21 | 22 | 23 | 24 |
| 25 | 26 | 27 | 28 | 29 | 30 | 31 |