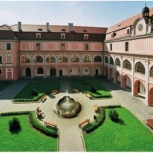 In the south-eastern part of the Czech Republic on the main route from the centre of the Czech Republic to Slovakia (E442) lies Valašské Meziříčí, also known by the short name given by the locals - Valmez. This busy road however goes through the city centre which causes the city to carry a heavy load of especially trucks throughout the day. From extensive community planning consultations with residents it is clear that the number one priority for the city is that a bypass be built which then will make it possible for the Municipality to focus on developing a city centre which is pedestrian and cycle friendly.
The city has a compact urban form with most of the housing located less than 20 minutes walking from the centre. Yet there is a strong dependency on the car as mode of transport. According to city officials this is 'cultural', with a reluctance by the locals to relinquish the freedom of movement associated with the car. The city is at an early stage of developing cycle lanes. At this stage the completed ways are along the river and viewed as recreational, not as transportation routes.
Mayor Robert Strzinek is proud of his city which has a low unemployment rate (below 10%) and also a high employment rate (above 70%). The mayor himself is a successful businessman who knows the small business sector in the city. The city has a history of industrial development and receives international recognition as a centre for chemical production. The Deza plant is the largest in Czech Republic. Its local economy is however diverse with other manufacturing industries including a long history in forestry and wood product manufacturing such as the furniture manufacturer Jelínek. The company Městské lesy a zeleň facilitates the forestry development surrounding the city.
The city is also well endowed with sport and cultural facilities. In particular, the Zerotin Castle in the city centre provides a high quality amenity with a theatre, conference and meeting spaces, art gallery and museum exhibition spaces as well as a café and guest house (penzion) facilities.
The mayor also believes that there is enough commercial and retail activity in the city. This is understood in the context of low shop vacancy rates and strong competition with neighbouring centres for shopping. He does however see an opportunity to improve the appearance of the centre with more green spaces including improvements to the river embankments for more leisure opportunities.
The Municipality is building its capacity to address policy issues such as public health, social inclusion and Local Agenda 21 objectives. The city also participates in a healthy cities initiative coordinated by the World Health Organisation. The city officials believe the City Centre Doctor Project can assist them with building their capacity to manage city centre revitalisation and vitality.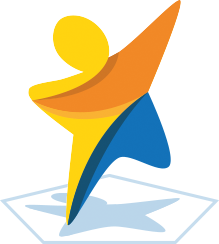 Related Good Practices
SOME RELATED NETWORKS
The cities of this Action Planning network were challenged to identify the urban issues relate to their city centre, analyse perceptions and reality...
| M | T | W | T | F | S | S |
| --- | --- | --- | --- | --- | --- | --- |
| | | | | 1 | 2 | 3 |
| 4 | 5 | 6 | 7 | 8 | 9 | 10 |
| 11 | 12 | 13 | 14 | 15 | 16 | 17 |
| 18 | 19 | 20 | 21 | 22 | 23 | 24 |
| 25 | 26 | 27 | 28 | 29 | 30 | 31 |