URBACT is recruiting a Communication Officer
Edited on
13 September 2022
This call is now closed
Join a enthusiastic team and help URBACT's mission to drive change for better cities!
The Communication Officer will work in close collaboration with the Capitalisation and Communication Officer, under the responsibility of the Communication and Capitalisation Head of Unit.
Main tasks include:
Digital communication
Events
Graphic design
Support to URBACT cities
Transversal tasks
You can find more information about the position here.
Closing date for applications is 10 September midnight CET 2022
It is recommended to transmit the application file as soon as possible because the URBACT Secretariat reserves the right to close the recruitment procedure before the closing date, depending on the applications received.
Interested candidates are invited to send their applications in English, including a Curriculum Vita in Europass format, and a cover letter outlining their relevant experience, what motivates them for the job and why they are suitable for the position. Supporting documents such as diplomas or reference might be requested. Applications should be sent by email to Jenny Koutsomarkou, Partnership Officer, and Thierry Picquart, Head of Unit – Administration and Coordination.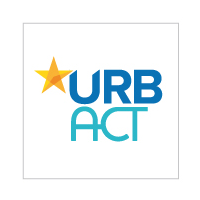 Submitted by URBACT on