URBACT na programu #EURegionsWeek-a!
Edited on
07 September 2022
Europski tjedan regija i gradova (#EURegionsWeek) najveći je godišnji događaj sa sjedištem u Bruxellesu posvećen kohezijskoj politici. Izrastao je u jedinstvenu platformu za komunikaciju i umrežavanje koja okuplja regije i gradove iz cijele Europe, uključujući političare, administratore, stručnjake i akademike. Tijekom posljednjih 19 godina učinio je mnogo na promicanju učenja o urbanim i razvojnim politikama te razmjeni dobre prakse.
U 2021. godini, drugo digitalno izdanje, doseglo je rekordan broj od gotovo 18.000 registriranih sudionika i 300 sesija tijekom tjedan dana, uključujući više od 590 partnera. Ovogodišnje dvadeseto izdanje pružit će priliku za raspravu, održavajući povezanost zajednica, razmjenjujući najbolje prakse i ideje između partnera i sudionika o četiri teme: Zelena tranzicija, Teritorijalna kohezija, Digitalna tranzicija, Osnaživanje mladih. 
Program URBACT jedan je od partnera 20. izdanja #EURegionsWeek-a te organizira niz zanimljivih online predavanja na koje se možete prijaviti, naravno besplatno! Ističemo sljedeće online sesije.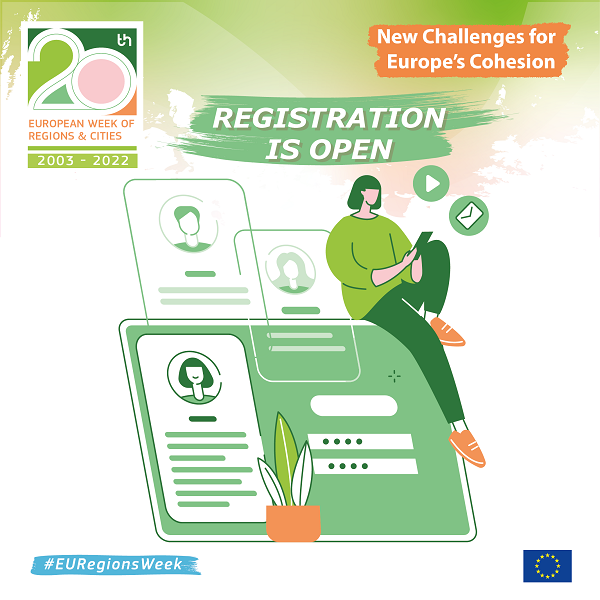 How to transfer good practice from one city to another at national level? Takeaways from URBACT pilots - utorak, 11. listopada, 2022. od 9:30h do 11:00h;
Multilevel governance for urban sustainable development strategies NOP METRO PLUS and URBACT Network utorak, 11. listopada, 2022. od 14:30h do 16:00h;
Get ready for the new URBACT call for Action Planning networks! utorak 11. listopada, 2022. od 16:00h do 17:00h;
Cooperation builds regions and cities resilient to crises četvrtak, 13. listopada, 2022. od 9:30h do 11:00h.
Za dodatne informacije o programu posjetite službene stranice #EURegionsWeek-a.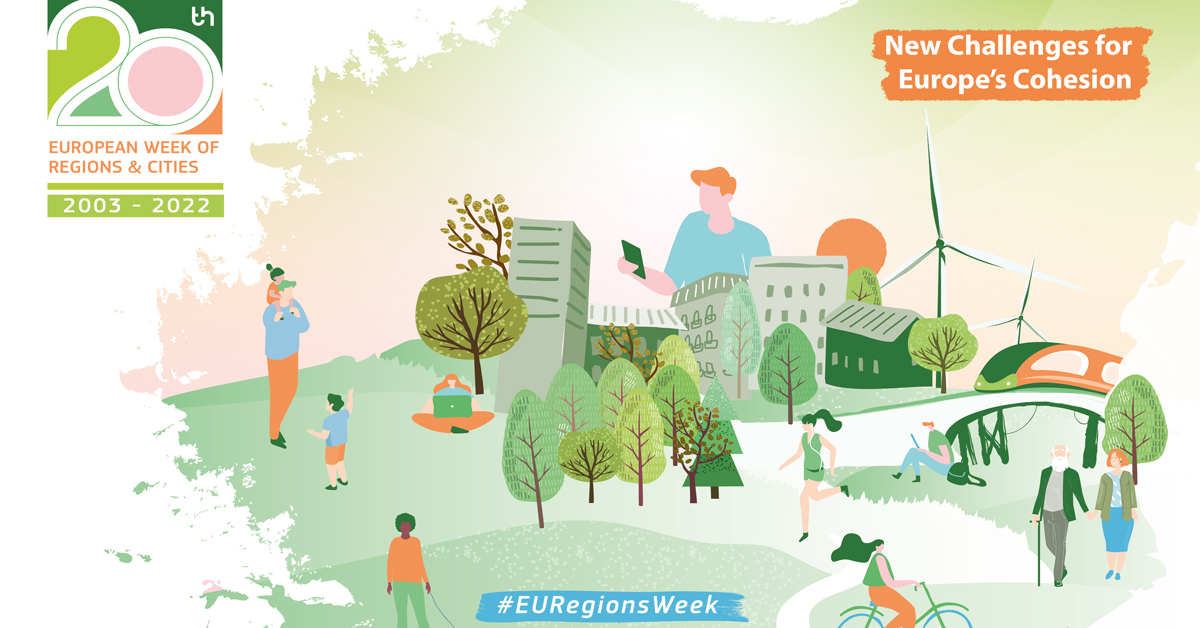 Submitted by emarko on