URBACT City Festival 2022: a carbon-neutral challenge
How we're keeping climate impact to a minimum at our big event for EU cities, in Greater Paris on 14-16 June.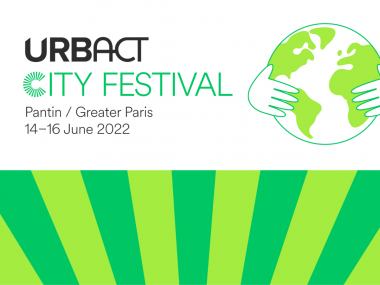 The upcoming URBACT City Festival, sharing urban solutions and launching the new URBACT IV programme, takes place in Pantin, Greater Paris, France, on 14-16 June. While gathering 450 urban practitioners and city leaders from across the EU, the festival aims to be carbon neutral, minimising its impact on climate – and inspiring more events and cities to do the same. URBACT Events Officer Aleksandra Kluczka shows how…
Why carbon neutrality?
Climate change is the greatest challenge humanity is facing. The transition to carbon neutrality is necessary to keep our planet liveable, and is required to reach the goal of Europe becoming carbon neutral by 2050 at the latest, as foreseen by the European Green Deal. The process of reaching carbon neutrality needs to be undertaken by states, businesses, organisations, and individuals. This includes setting and implementing progressive reduction targets for carbon dioxide and other Greenhouse Gas (GHG) emissions from our activities over a period of time. URBACT is currently doing just that, and the City Festival 2022 is our pilot on this path.
A carbon-neutral City Festival starts with the venue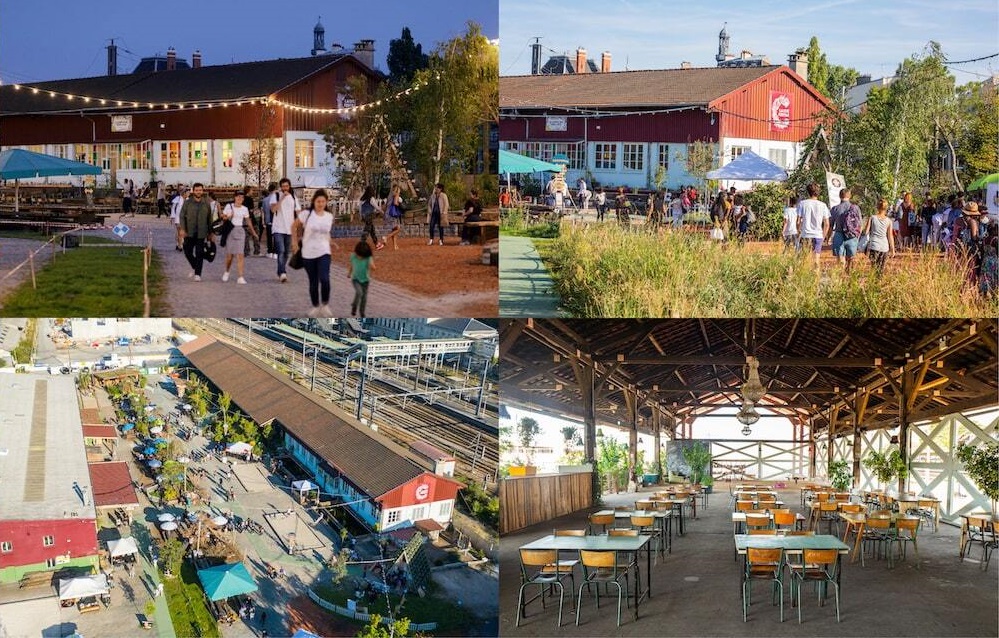 Our carbon-neutral organisation of the URBACT City Festival started with the venue selection – we chose to host our event in La Cité Fertile in Pantin, in the Greater Paris Metropolis. La Cité Fertile is a temporary-use, third-place venue on the premises of a former train station that now acts as a place of experimentation for ecological transition. It only uses renewable energy from a local cooperative, provides local and seasonal cuisine with plenty of plant-based dishes, and all its organic waste is composted. The venue recuperates rain water to water its green areas and vegetable garden, and even provides dry toilets to save five litres of water with each use! It also hosts its own brewery so the drinks served there could not be more local!
Local, seasonal, plant-based meals
Meals served at the URBACT City Festival will be created from local and seasonal produce, and will be mostly plant-based: with a proportion of 75% vegan and 25% vegetarian dishes. There is an important reason behind this, as research shows that 57% of GHG emissions from food production come from meat farming. Therefore, avoiding meat (and to some extent diary) at the City Festival takes us a step closer to our carbon-neutrality goal.
No goodies and closing the loop!
Welcome packs for participants and branded gadgets are a standard for many events. This time, however, we decided against unnecessary production: instead, our offer to the participants will be the unique URBACT City Festival experience! We are also making efforts for minimal branding of the venue, re-using already existing furniture and visual elements, as well as closing the loop with the materials we might specifically produce for the event. All the organic waste from meals will be composted and the rest recycled. Organisers and participants will also become Trash Heroes for a day and make sure the venue stays free of waste.
The transport challenge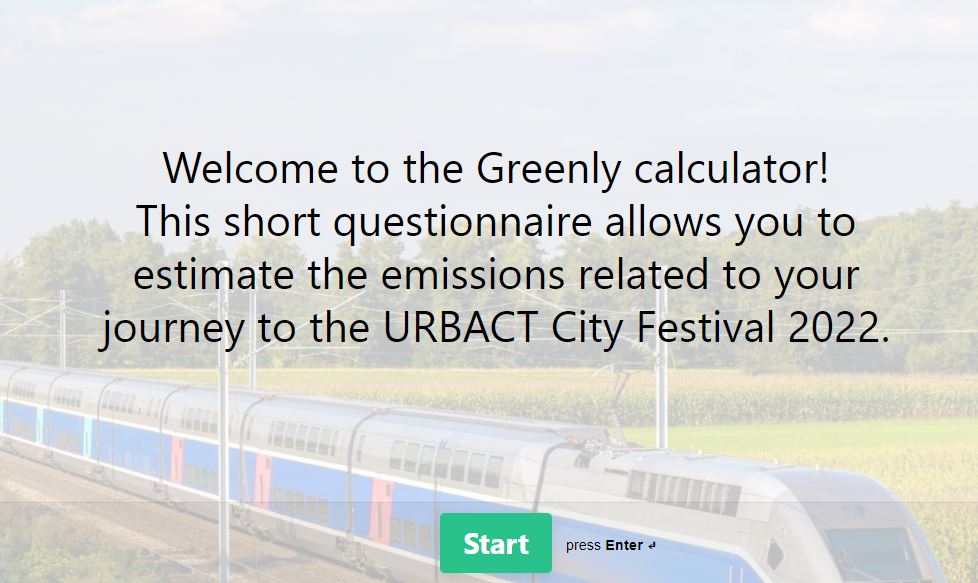 We cannot avoid the elephant in the room though: the travel of participants, as well as the transport of goods, such as equipment, delivery of products, etc., represent around 80% of the carbon footprint of a typical event (according to ADEME, the French Agency for Ecological Transition). This is why we are encouraging City Festival participants to choose more sustainable means of transportation to our event, travelling by train instead of plane, for example. We also created a carbon simulator through which participants can compare the carbon footprint of their various travel options, depending on the selected transportation means, enabling them to make an informed choice.
Carbon offsetting to meaningful initiatives
Despite all our efforts to make the City Festival as low in greenhouse gas emissions as possible, there will still be a carbon footprint, even if hopefully significantly smaller than that of an average event. Besides reducing emissions in all the aspects of the City Festival organisation, we are also gathering data from all providers to calculate the event's carbon footprint and offset for our emissions to meaningful initiatives such as natural carbon sinks, thus achieving overall carbon neutrality for the event.
Join us at the URBACT City Festival!
Do not miss your chance to experience the first URBACT carbon-neutral programme-level event! You still have the chance to register for the URBACT City Festival until 11 April at 12:00 CET. Find the application form here.
Find out more about the 2022 URBACT City Festival.
Submitted by Aleksandra Kluczka on