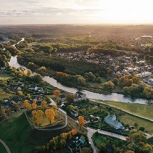 Ukmergė is a city of about 22,000 inhabitants, located 78 km norhwest from the Lithuanian capital of Vilnius. The City, covering an area of 20,45 km² is situated on the Šventoji riverbank. Ukmergė is the capital and the only city in the Ukmergė district. Ukmergė's old town is one of the most historical in all Lithuania, with preserved urban monuments from the end of the 19th and first part of 20th centuries. The old town is known for its Jewish cultural heritage and its Mound, which provides a wonderful panorama. The most important areas of urban economic activities are metal, wood, textile and food processing industries.
Ukmergė city has been known since the 14th century and can be considered one of the oldest cities in Lithuania. Destroyed by fire in the year 1877, Ukmergė was swiftly rebuilt and continues to be a great reminder of that era. The compact Ukmergė downtown is surrounded by the typical 19th-century outer districts, still consisting of detached single-family wooden dwellings. In the old town you can find two churches, the Ethnographic museum, parks and many other interesting sites. Ukmergė regularly organizes cultural activities and festivals. Particularly, its International Percussion Festival, which will celebrate its 16th edition in 2020, attracts visitors from all over Europe.
The city is easy to reach by plane, as it is at just about 70 kilometers from Vilnius or Kaunas international airports. Its proximity to the highway also provides an easy access to the city for visitors and tourists travelling from Vilnius to Panevėžys or Riga.
The specific challenge for Ukmergė city is the improvement of the urban environment, developing alternatives for degraded historic areas, and the cultural value of the city as a tool for urban development, economic and social revitalization. By joining URBACT, Ukmergė aims at finding ways to revitalize the old town and make it more attractive for tourists and small businesses, as well as a centre of cultural and social life in the city.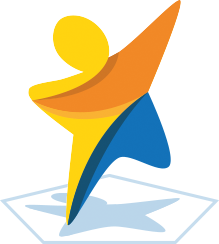 Related Good Practices
SOME RELATED NETWORKS
KAIRÓS is an URBACT Action Planning Network focused on cultural heritage as a driver for sustainable urban development and regeneration. In ancient...
Article
Can heritage be an engine for urban development? by Miguel Rivas, KAIRÓS Lead Expert
| M | T | W | T | F | S | S |
| --- | --- | --- | --- | --- | --- | --- |
| | | | | 1 | 2 | 3 |
| 4 | 5 | 6 | 7 | 8 | 9 | 10 |
| 11 | 12 | 13 | 14 | 15 | 16 | 17 |
| 18 | 19 | 20 | 21 | 22 | 23 | 24 |
| 25 | 26 | 27 | 28 | 29 | 30 | 31 |