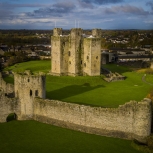 Trim lies in the heart of County Meath and is one of six Municipal Districts in the county. With a population of almost 10 000 people, it is the administrative centre for the southwest of the county. Trim is a heritage town seeped in history with the ancient River Boyne flowing through the town and boasts the largest Norman castle in Europe. This restored castle, dating back to 1173, dominates the skyline in Trim, surrounding this are many other historical buildings and monuments. Tourism is a key sector for Trim, with the greater historic Boyne Valley attracting many visitors to the town pre-Covid.
Being within a short distance of the capital city Dublin and greater Dublin area, Trim is an attractive location for people wanting to settle in Meath and has a projected growth rate of 12.7%. The attractive town centre offers many amenities to locals and visitors with many historic buildings and punctuated by open green spaces (54 hectares) it lends itself to be a people-centric space additionally adjacent to the castle lies the Porch Fields. This area of parkland bounded by the river offers a valuable green amenity space and is currently undergoing enhancement works to improve access and amenities.

Trim has a strong sense of community spirit and volunteerism, with many volunteer groups participating in local Tidy Towns initiatives, Sustainable Energy Communities and other initiatives to that promote inclusivity and enhance the lives of communities and the sustainability of the town.
Trim has recently been nominated as a 'Leading and Learning' Decarbonization Town for County Meath, to reduce emissions and increase our climate resilience. This is being driven at a county level with Trim leading the way with projects and initiatives that can be expanded outwards.
Being part of the Global Goals for Cities project is a huge opportunity for the people and town of Trim, to showcase the great work already being undertaken and to expand on this work to highlight to people how they can impact and effect change in promoting and localising the Sustainable Development Goals.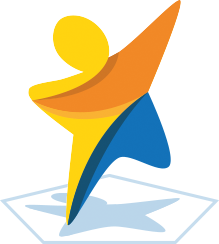 Related Good Practices
SOME RELATED NETWORKS
The 2030 Agenda for Sustainable Development and its Sustainable Development Goals, adopted by all United Nations Member States in 2015 as a universal...
News
The latest round-up of updates from our cities and networks, ranging from digital innovation to brownfield renewal.
Article
A new URBACT network aims to lead the way in delivering on the UN SDGs in cities. Find out why this matters.