Tiny Practical Steps for change: TransNational Meeting in Wroclaw, Poland
Edited on
21 December 2021
The 2nd Meeting of the BioCanteens#2 Transfer Network took place in Wroclaw, from the 22nd  to the 25th of November, under the theme "Micro Good Practices". The meeting gathered the four project staff of the four Cities (Mouans-Sartoux, Liège, Gavà and Wroclaw),  their respective kitchen staff, and local stakeholders.
From 22 to 25 November 2021, the second TransNational Meeting of all BioCanteens#2 project partners took place in the city of Wrocław. The four-day study visit was focused on the topic of Micro Good Practices (MPGs) – tiny practical steps to be introduced in the kitchens and the school functioning- to kick start the transformation of the school feeding system. It was also an occasion to present the Wrocław schools participating in the project in which the MPGs will be gradually introduced from January 2022 and to discuss the city's food policy in schools and how to contribute to the Sustainable Development Goal 12: responsible consumption and production.
"Our main goal is to promote the idea of ​​zero waste in conjunction with the implementation of balanced and healthy nutrition in Wrocław's educational facilities. We want children to eat everything willingly and reduce food waste. This is an important element of environmental education", says Katarzyna Szymczak-Pomianowska, the Sustainable Development Department director at the Marshal's Office."We have very good partners. We want to learn from the best and build on their experience. However, implementing such measures requires first to run a pilot in some schools and should these good practices be adopted among children and parents, subsequently, they will be introduced in other institutions" - adds Katarzyna Szymczak-Pomianowska.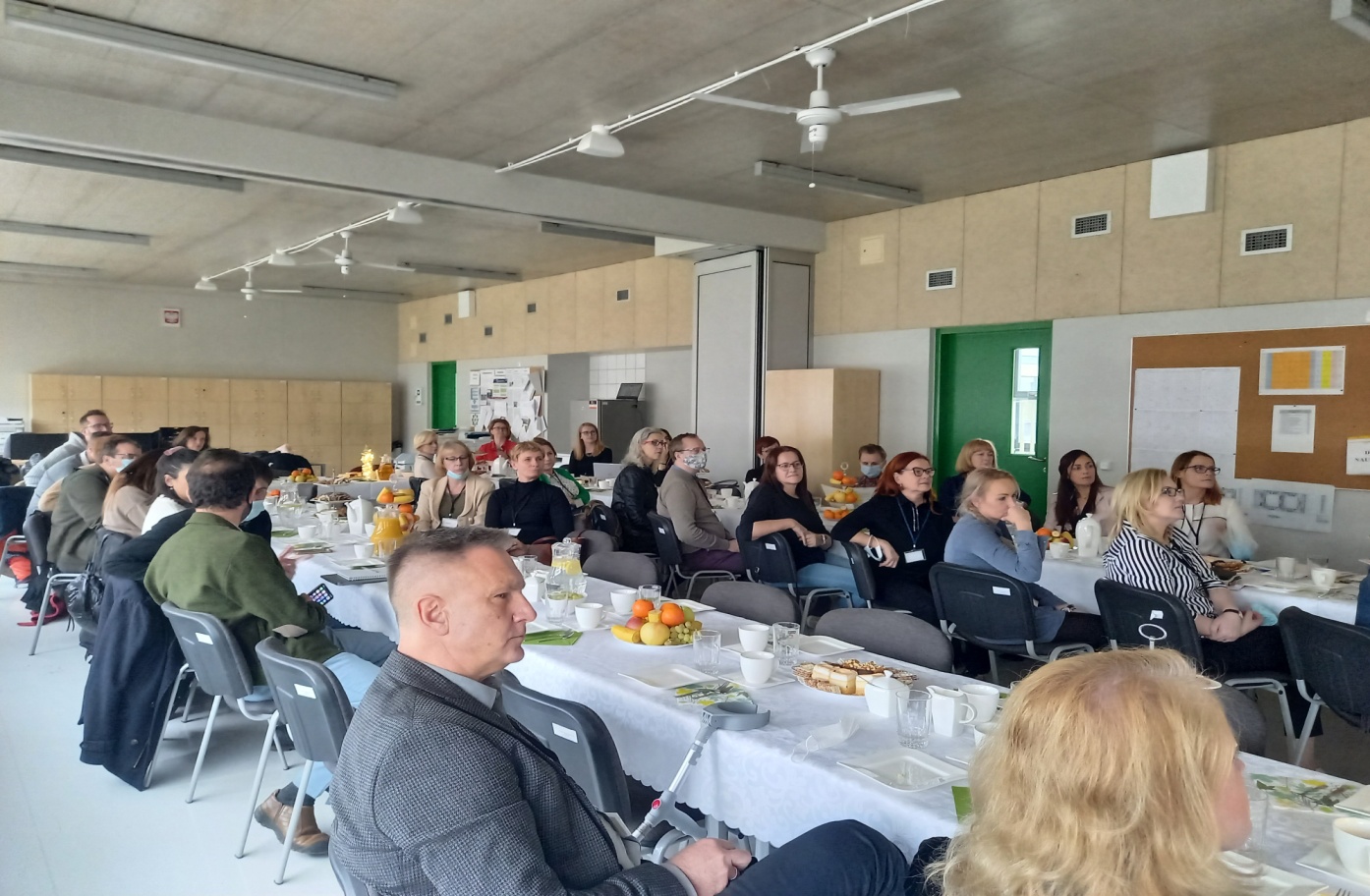 All BioCanteens#2 partners met with numerous stakeholders of the city (elected representatives, technicians of various city departments, school, and kitchen staff) on the third day. This was the opportunity to see and comment on how Wroclaw works in its schools and what are the ambitions in terms of future activities. Wrocław implements all nutritional solutions based on generally applicable legal regulations which precisely define the conditions to be met by foodstuffs eaten by children and adolescents in schools. For many years schools have been trying to introduce changes to serve children healthier and more balanced meals and reduce food waste. Having discussed concretely and exchanged about Micro Good Practices will now provide a tool to move forward.
Fresh and organic products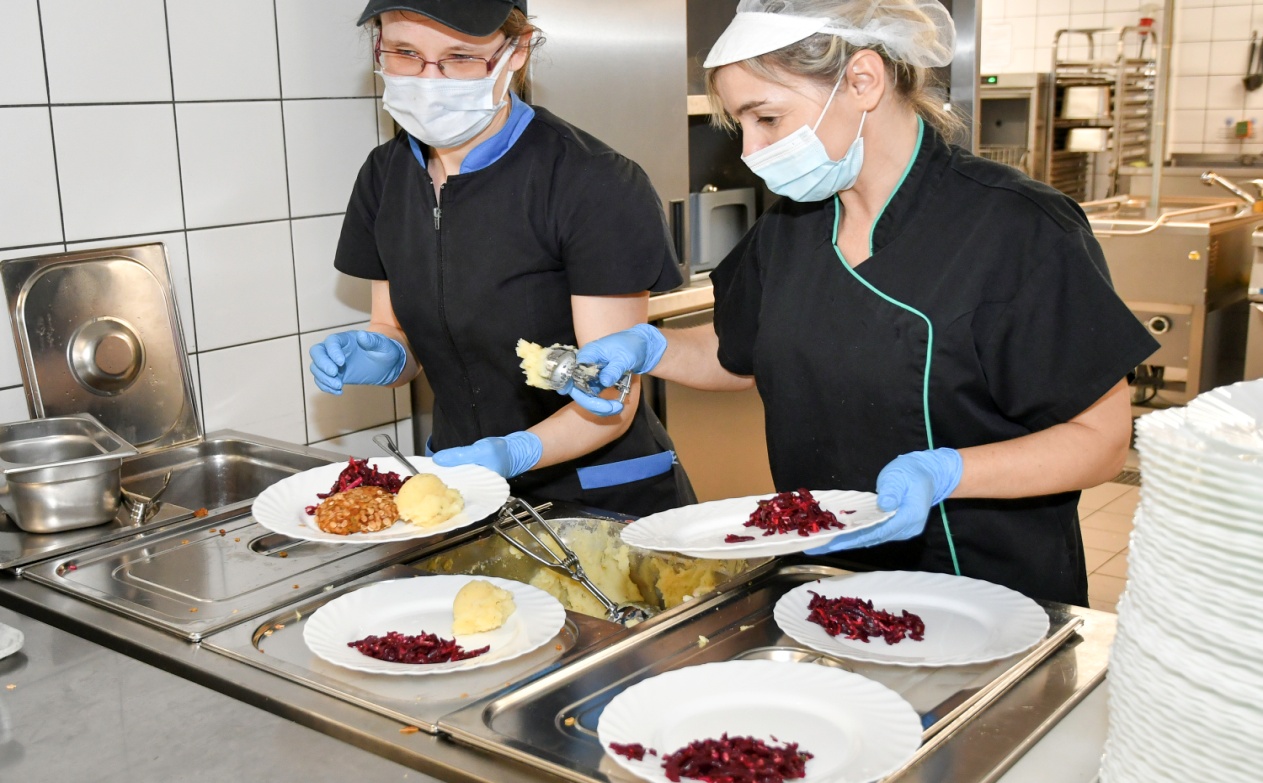 When ordering products needed to prepare meals, institutions should ensure that they are fresh and organic. The experience taken from Mouans-Sartoux showed that thanks to many years of consistent efforts, it was possible to reduce food waste by 80%, and the money saved allowed to serve children 100% local and organic meals. This is why we got even more motivated to work on food waste.
Sharing the practices with our Stakeholders and kitchen staff was important to motivate them in devising alternative menus and adjusting portion sizes when planning and preparing meals, ensuring that the city provides children with access to healthy, fresh food without increasing its cost.
The meeting allowed the participants to take a closer look and better understand the good practices employed in Mouans-Sartoux and figure out what should be done in their city to make sure that changes in the functioning of the Kitchen and in terms of Education contribute to changing eating habits raising the awareness of residents concerning food waste prevention.

Local supplier market
During our workshops and brainstorming, we grasped the importance of working with the local market to supply our schools. At the moment is about to be dominated by large companies that prioritize cost-efficiency over quality, which becomes a universal problem related to food distribution. There are several local suppliers in Wrocław with whom it would be worth undertaking long-term cooperation in the future, thanks to which the city could support and develop local business.
Thus school canteens in Wrocław will become a starting point for creating a nutritional strategy in schools where excessive food waste is still a problem. Thanks to them, it will also be possible to update and streamline the course of tenders, thus selecting honest and reliable suppliers.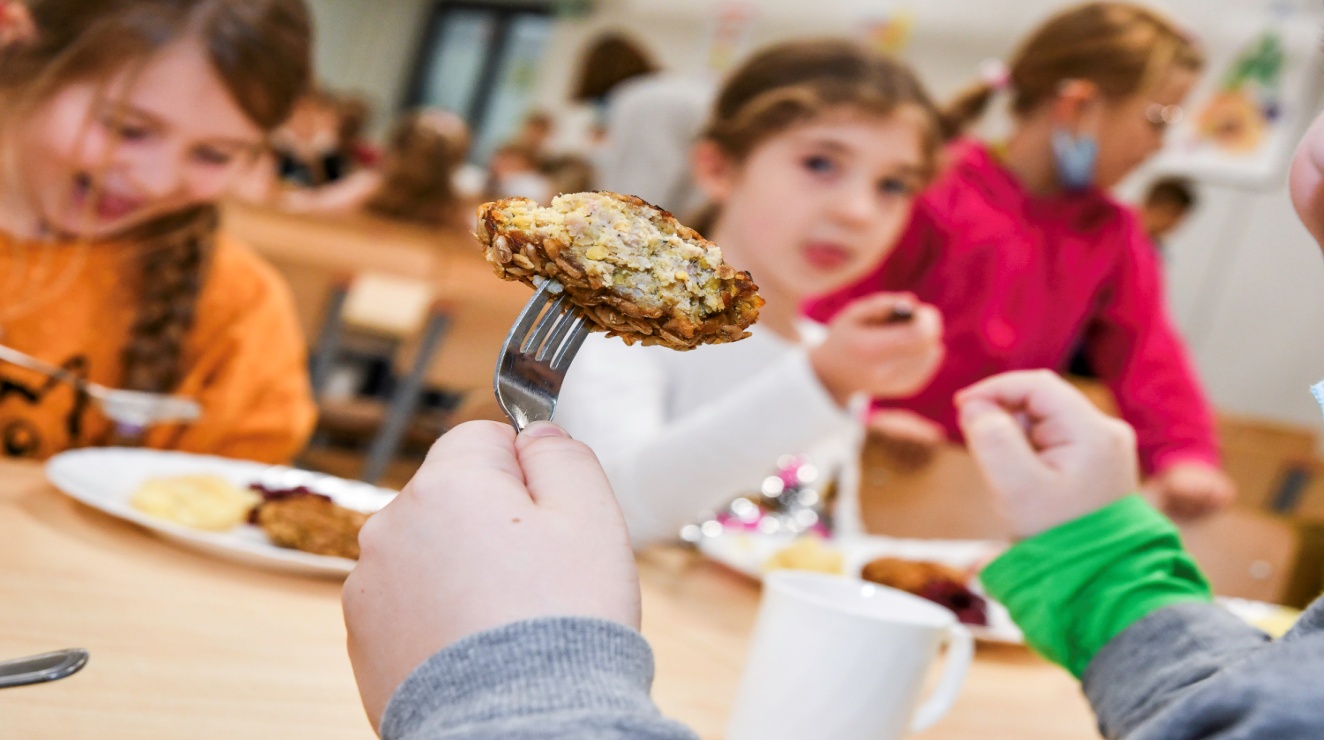 Prepared by: Natalia Lipińska
Submitted by Clara Garrone on