Telšiai is a town in the North-west of Lithuania with about 24.000 inhabitants. It is the capital of Telšiai County and Samogitia region, and it is located on the shores of Lake Mastis.
Industry is rapidly developing in Telšiai District. There is a powerful dairy company AB "Žemaitijos pienas", selling its production both in Telšiai town, throughout Lithuania and in the other states. This company manufactures highly qualified production. In the district there are 73 building companies, 4 of them are operating also abroad. Agriculture, commercial sector, transport and tourism, other services are gaining speed with every year in Telšiai district. In total there are 848 economic entities in Telšiai district, including 680 SMEs.
One can find education establishments of every level in Telšiai district. There are 3 gymnasiums, 11 secondary schools, 14 basic schools, 1 primary school, 1 youth school, 2
schools - kindergartens, 1 adults secondary school, 4 high schools and 1 regional vocational training centre. There are also three supplementary education establishments: Telšiai Children Music School, Art School, Luokė Music and Art School. Telšiai district can be proud for its cultural centre, exhibition hall, theatre, public library, regional park, museums, mounds and other sites to visit.
Lots of festivals and other events are arranged in the district annually, especially in summer: autocross contests, feast of songs, feast of the town, art and theatre festivals, blues night jazz festival, attracting musicians from all over the world, as well as many other events, liked and visited by the residents and guests.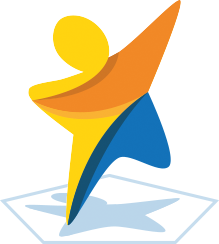 Related Good Practices
SOME RELATED NETWORKS
The Action Planning network MAPS (Military Assets as Public Spaces) was focused on enhancing former military heritage as key elements for sustainable...
| M | T | W | T | F | S | S |
| --- | --- | --- | --- | --- | --- | --- |
| | | | | 1 | 2 | 3 |
| 4 | 5 | 6 | 7 | 8 | 9 | 10 |
| 11 | 12 | 13 | 14 | 15 | 16 | 17 |
| 18 | 19 | 20 | 21 | 22 | 23 | 24 |
| 25 | 26 | 27 | 28 | 29 | 30 | 31 |