Szabolcs 05 Regional Development Association of Municipalities (SZRDA) is an organization of 44 municipalities in Szabolcs-Szatmár-Bereg County, in north-eastern part of Hungary representing of all settlements in this area. The region covers the area of 6 towns and 38 villages having a population of 96.646 inhabitants. The centre of the region is City of Mátészalka.
Main tasks and goals of the association are to synchronise regional and urban development of all settlements, to facilitate initiatives of local communities, to moderate significant differences between town and villages, to manage projects on themes of economic development, social issues, environmental protection and cultural heritage as well as to promote transnational cooperation with other European Union regions and cities. As leader association of the region its basic role is to achieve sustainable development of the region and to improve and coordinate existing development activities.
As regional public authority SZRDA has excellent day-to-day cooperation with the regional and local decision-makers and as a member of the Szabolcs-Szatmár-Bereg County Government the association can direct impact on regional policy making.
In the region of SZRDA there are many cultural and natural heritages for which preservation the 44 member municipalities are responsible. These historic cultural and natural values are medieval churches, castles, chateaus and protected nature reserves; most important are the Jékey Chateau, the Vaja Castle, Dégendfeld Chateau, Szamos backwater, Ecsed wetlands or Medieval Reformed Church in Csenger.
Our organisation participates in several projects financed by the EU:
The BhENEFIT project is co-financed by Interreg Central Europe Programme. Its main objective is the sustainable use of built heritage to strengthen economic growth, sustainable tourism, local identity and social cohesion within the communities. Urbsecurity is a European project under the Programme URBACT looking for ways to improve the quality of life of their citizens by implementing innovative approaches to security and safety in urban environments. We are the Lead Partner in three projects aiming at regional labour market cooperation. These so-called employment pacts focus on balancing supply and demand on the labour market at regional level integrating the most disadvantaged people into the labour market. Pacts operate within formalized cooperation of municipalities, public authorities, NGOs, educational institutions and companies.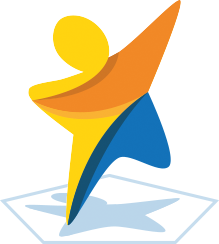 Related Good Practices
SOME RELATED NETWORKS
This Action Planning Network analyses strategies and projective concepts of cities' design that could contribute to prevent segregation and anti-...
Article
UrbSecurity is a network of 9 cities which proposes an innovative approach to urban security and safety by integrating it with urban planning, social...
| M | T | W | T | F | S | S |
| --- | --- | --- | --- | --- | --- | --- |
| | | | | 1 | 2 | 3 |
| 4 | 5 | 6 | 7 | 8 | 9 | 10 |
| 11 | 12 | 13 | 14 | 15 | 16 | 17 |
| 18 | 19 | 20 | 21 | 22 | 23 | 24 |
| 25 | 26 | 27 | 28 | 29 | 30 | 31 |