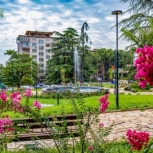 Stara Zagora (which in bulgarian means "old Zagora") is just the last of the many names given to the Bulgarian city, a place full of history and one of the oldest cities in Europe: it was first founded over 2300 years ago. With an area of 1019,4 km2, it is located in the centre of Bulgaria and it counts 136 807 inhabitants. The location of the Stara Zagora region is strategic for trading. It is well linked with Sofia to the west (230 km); Bourgas' Black Sea Port to the east (180 km); Rousse's Danube Port at the Romanian Border in the north (235 km); and the Greek Port Alexandroupolis to the south (300 km). In addition, it serves as the central hub of an efficient train system connecting the Region with all Bulgarian cities as well as cities in Eastern and Western Europe.
After a long period under the Ottoman Empire, in the XIX century Stara Zagora was re-built and re-designed with a system of perpendicular and parallel streets.
Today it presents the same structure and it does not have any rural area inside the city: the totality of the food production is developed nearby. The rich soils of the Region make it ideal for productive agriculture and food processing.
Citizens are keen on buying fresh local products, which are sold not only in the main Municipal Market but also in the city's supermarkets who tend to supply local agricultural products. This is a big advantage but the city wants to improve its food system by including agricultural activities in its peri-urban area.
In addition, it still relies on conventional agricultural methods and it needs an entrepreneurial effort to create new organic farming and permaculture activities. However, this working perspective does not attract young people. There will be many workers coming from the energy sector needing to be relocated but the youth needs more working possibilities.
Stara Zagora wants to take the Next Agri challenge, by inverting this negative trend and making an Investment Plan to supply the city inhabitants with fresh local food, diversify its local economy and create new job opportunities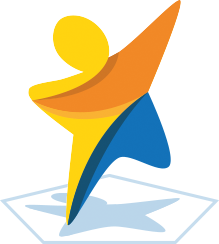 Related Good Practices
SOME RELATED NETWORKS
The NEXT AGRI UIA - URBACT Transfer Mechanism pilot network builds from the experience of Milan. The city decided to set up an urban coalition with a...