Split is a 17th century old cultural heritage centre with Diocletian's Palace, an ancient palace built for the Roman emperor Diocletian at the turn of the fourth century AD, which today forms about half of the Old town of Split and is under UNESCO World Heritage protection since 1979. Split is the second largest city in Croatia with 178.102 inhabitants (year 2011 census), the largest city on the Croatian Adriatic coast and the centre of Urban Agglomeration Split. Split is the 2nd largest university centre in Croatia. The educational capacity of the city includes 73 kindergartens, 27 primary schools, 29 secondary schools, University with 11 faculties, 1 art academy, 5 university departments and 5 research institutes. Split is a sports centre of Croatia with global reputation in the world of sports where 67 Olympic medal winners were born.
Strategic importance for the economy of Split is its location, as evidenced by the fact that Split is the 2nd largest Croatian seaport, the 3rd largest seaport in the Mediterranean, and the 2nd largest Croatian airport by number of passengers. Its economy consists of tourism service, Mediterranean agriculture and fishing, naval construction and shipbuilding, manufacturing and trade, civil construction, electricity and water supply, waste management, ICT sector, financial activities and real estate business, administrative and support service activities, scientific, health and social welfare activities.
The registered unemployment rate in 2019 was 6.6%, and GDP per capita in 2019 was 13.270 € in Croatia. Considering the natural and economic potential, and taking into account economic development trends in European Union, city of Split has the greatest potential for creating competitive advantage in sustainable and self-sufficient energy production, eco-agriculture, IT entrepreneurship and cultural tourism. 
Split has a mild Mediterranean climate with 2.700 hours of sun per year and more than 300 sunny days a year. The average annual temperature is 17.3°C. Split has 15 kilometers of beaches located around the city centre, with blue flags that proves sea cleanness, surrounded by islands and unique river waterfalls, which is the best incentive offer in the country. Split is built as urban structure to satisfy the needs of an average person with open and green spaces in every neighborhood. It is mildly populated city with urban density of 2.255,59 ppl/km2 and 12 square meters of public green areas per capita.
A significant number and combination of key stakeholders who provide social services is one of the greatest potentials of the City when it comes to social welfare. Some of the problems in this area relate to the increase in numbers when it comes to recipients of guaranteed minimum benefits, relatively high numbers of soup kitchen users, as well as unemployment. There is lack of capacity for accommodation of the homeless and elderly, as well as safe houses for victims of domestic violence.
As an important Croatian and Mediterranean cultural, university, economic and sport center, Split has great spatial, professional, scientific and productive potential. With proper use of European funds, that potential represents the cornerstone of the future city's development, which should become the driving force of the development of the region.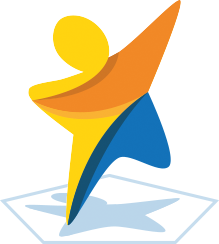 Related Good Practices
SOME RELATED NETWORKS
Devoted to discovering Tailored and Innovative Logistic Solutions (TAILS) for the successful management of freight, this Action Planning network...
RU:RBAN's Good Practice is the Management model of Urban gardens in Rome to be transferred to newcomer cities that are geographically,...