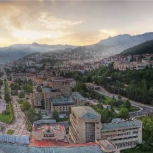 The municipality of Smolyan is located in a mountainous area (1000m altitude) of southern-central Bulgaria in the Rhodope Mountains, with neighbouring Greece at the southern border. Geographically it is a linear valley location, spread over 20km's. The town inhabitants number 35,000, with 44,000 in the wider municipality (60 – 70, settlements many in the mountains).
Importantly, Smolyan is 10km from Pamporovo, Bulgaria's second largest ski resort (40Km of piste). Annually 350,000 people visit the wider area, 70 per cent of whom go direct to ski at Pamporovo. Outside of the ski season there are other tourism opportunities such as caving, hiking, rock climbing, wildlife and spas.
Alongside tourism, the economy is based on mining, timber and machine industries and livestock.
The main crop is potatoes (about 30% of the national production). There is also a polymer moulding industry producing parts for the automotive industry. Unemployment is around 10 percent with an older demography and many young people leaving for opportunities elsewhere. The city is also host to two university campuses – branches of Plovdiv University and Varna Free University.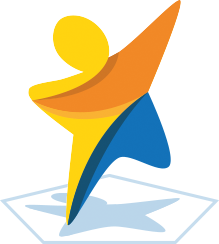 Related Good Practices
SOME RELATED NETWORKS
The focus of this Action Planning network was less about technology solutions per se, but more about governance structures, process and business...