Seraing is a 64.000 inhabitant's city in Belgium, more precisely situated in the French speaking region, Wallonia, in the province of Liège. After almost 200 years of prosperous industrial activities, the city was very much impacted by the industrial crisis in the 1960s. It is now rebuilding its neighborhoods through the implementation of a long term integrated urban requalification program. City of contrasts, Seraing is also one of the greenest cities in Wallonia with a third of the territory being covered with forests and another 12 % with agricultural areas.
Following the establishment in 1817 of the first factories of the British businessman John Cockerill, the city of Seraing experienced a rapid industrial, economic, urban and demographic development, making Belgium the first industrial nation of the continent in the 1830s.
After being strongly impacted by the industrial crisis, Seraing decided to manage its own future by creating the conditions to evolve towards a new economic and social balance.
This general objective resulted in the definition of 320 actions and projects to be implemented over a period of some thirty years on an 800 hectares priority intervention area, including more than 130 hectare of brownfields. The Master Plan of the Seraing industrial valley includes an overall urban development plan, a mobility plan and a green space development plan.
Today the concrete results of this urban policy generate a growing interest with the arrival of new investors on the territory, creating new jobs and attracting new inhabitants.
In addition to large public projects of urban renewal, the city of Seraing is also taking care of the renovation process of some highly desolate residential buildings in the city center. The objective is to set an example and to encourage private owners to contribute to public efforts by renovating and maintaining their property in proper condition.
Being partner of the ALT/BAU Transfer Network and exchanging with other cities will help Seraing to boost the renovation process of its private real estate heritage, to highlight the real estate opportunities for new buyers and to improve the image and the quality of life in the most impacted neighborhoods.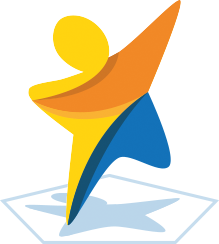 Related Good Practices
SOME RELATED NETWORKS
The VILAWATT UIA - URBACT Transfer Mechanism boosts the energy transition process by setting up a public-private-citizen partnership, where citizens...
The ALT/BAU Transfer Network focuses on alternative strategies in central and historic districts of European cities to activate unused and decaying...
News
Welcome to our weekly round-up of top stories from URBACT city networks – from housing to citizen participation.
News
Welcome to our round-up of city networks' stories published over the past week – from playful city podcasts to green superheroes.
Article
Urban Innovative Actions and URBACT come together to put into practices the lessons learnt from the Transfer Networks.
| M | T | W | T | F | S | S |
| --- | --- | --- | --- | --- | --- | --- |
| | | | | 1 | 2 | 3 |
| 4 | 5 | 6 | 7 | 8 | 9 | 10 |
| 11 | 12 | 13 | 14 | 15 | 16 | 17 |
| 18 | 19 | 20 | 21 | 22 | 23 | 24 |
| 25 | 26 | 27 | 28 | 29 | 30 | 31 |