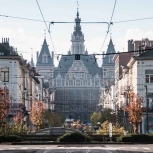 Schaerbeek is one of the 19 municipalities of the Brussels-Capital Region. Its population of over 133.000 inhabitants is characterized by a rich cultural diversity. The municipality has over 70 ha of green public spaces, a stunning architectural heritage and a lively local economy.
Schaerbeek is the second largest of the municipalities in terms of population in the Brussels Capital Region. "Obstinate but fruitful" is the communal motto. Stubborn as the donkey, symbol of Schaerbeek, and fertile as the land on which the cherry trees grow.
In Belgium, local authorities such as the Municipality of Schaerbeek enjoy a large scope of competencies, including the management of all interests specific to their territory: organizing schools, mobility and infrastructure, to youth, equality and economic development. With these competencies comes the responsibility to have a positive impact on the local social and economic environment.
Being part of the "Making Spend Matter" URBACT network allows Schaerbeek to further improve efficiency in public expenditure, while being true to its social and environmental standards.
Schaerbeek works to foster a sustainable approach to the local management, and will keep on working based on its own Municipal Plan for Sustainable Development. This translates to several local initiatives, such as reducing energy consumption in public buildings. Schaerbeek also combines innovation and sustainability: it is for example currently experimenting a new type of bitumen, aiming at reducing the noise produced by traffic. Working sustainably also means taking into consideration the human aspect of public spending, with initiatives dedicated to socio-professional inclusion of people with lower income or special needs, and support to local SMEs.
Exchanging with other cities of the URBACT network on their best practices in public procurement will boost Schaerbeek's political and strategic drive to develop a procurement strategy which reflects its social and environmental considerations.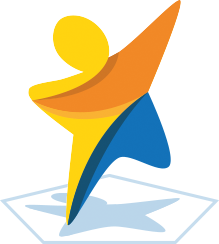 Related Good Practices
SOME RELATED NETWORKS
Making Spend Matter Transfer network explores how to use spend analysis as an evidence tool to enhance the impact of procurement by public / anchor...
News
This week's inspiring stories from URBACT cities – from urban regeneration to music for inclusion.
Article
How are cities putting sustainable urban development into practice? Here are 5 golden rules from URBACT's City Lab.
| M | T | W | T | F | S | S |
| --- | --- | --- | --- | --- | --- | --- |
| | | | | 1 | 2 | 3 |
| 4 | 5 | 6 | 7 | 8 | 9 | 10 |
| 11 | 12 | 13 | 14 | 15 | 16 | 17 |
| 18 | 19 | 20 | 21 | 22 | 23 | 24 |
| 25 | 26 | 27 | 28 | 29 | 30 | 31 |